Canyon Rim, UT Beauty and Salons
---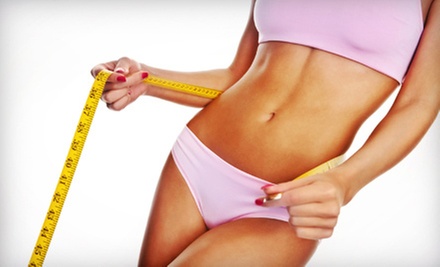 ---
Recommended Beauty by Groupon Customers
---
Soft lanterns illuminate cast a warm glow over the scarlet walls and cushy chairs of Oasean Spa & European Perfectionist, creating a fitting background for its soothing and restorative spa treatments. Clients stretch out on a velvety massage table in private massage rooms, and professional therapists dole out Swedish, deep-tissue, and hot-stone treatments. Throughout the other rooms, aestheticians beautify skin with facials, body wraps, and body scrubs. The staff also clear-cuts unruly stubble with waxing services, ideal for removing unwanted leg hair or stripping away stubborn third eyebrows.
1630 S State St.
Salt Lake City
Utah
801-467-1355
The interior of Roxy CarMichaels Salon conjures an industrial feel that complements the brickyard area surrounding the studio. Naked light bulbs dangle above the graphite-gray floor, and red metal toolboxes stand ready at every styling station, but this factory-like aesthetic is immediately contradicted by the staff members' warm greetings and personalized attention. The trio of master stylists listens to clients' wildest hair desires while considering matters of texture and facial shape, recommending cuts that augment cheekbones, skirt jawlines, or cover up snapping mandibles. Translucent dividers portion the studio from the waiting area for a contemporary aesthetic that sets clients at ease while they sort through the coffee table's mound of magazines.
1297 E. Miller Ave.
Salt Lake City
Utah
801-928-9092
At Lisa G. Waxing and Aesthetics, the staff helps de-fur and revitalize the skin of both male and female clients. They quickly rid hair from nether regions with Brazilian waxes, or whisk unsightly fuzz from the ear, nose, and neck. Seven types of facials target individual skin ailments, and chemical peels cull nutrients from the Dead Sea to diminish the appearance of fine lines, sun damage, and moonburns. The staff can also primp fingers and toes with mani-pedis and exfoliate the skin with salt scrubs.
312 W 700 N
Salt Lake City
Utah
415-238-6002
The stylists at Blissful Images Salon spruce up the scalps of men, women, and children with fashionable cuts and color treatments. Highlights bring dimension to newly trimmed strands, and perms and straighteners alter texture without relying on hot irons or repeatedly being scared by a ghost. The salon also specializes in natural hair extensions to lengthen locks. Other beautifying treatments, including eyelash tinting and hairstyling, ensure clients leave fully pampered.
1321 E 3300 S
Salt Lake City
Utah
801-466-9909
At the newly opened Nail Spa, chandeliers cast light through arched doorways, illuminating a plush lineup of pedicure chairs and manicure stations. In the rear, inside private treatment rooms, waxing specialists perform their craft, removing unwanted hairs with the care, grace, and speed more often associated with electric storks. The staff members also administer facials and eyelash treatments.
7759 S 4800 W
West Jordan
Utah
US
801-282-0022
Whispering Waters takes a cue from the wooded trails just minutes from its enclave. Its second-story oasis draws on time-tested techniques of natural healing throughout its treatments, though they combine these holistic practices with modern advances in skincare and beauty. For instance, their aromastone therapy treatment pampers backs with exfoliation and a warm river-stone massage and also incorporates ancient meridian balancing techniques. Their facial treatments rely on NouVara HD10's natural skincare system, whose 10 active ingredients oxygenate faces and promote younger-looking skin without harsh chemicals or individual fake IDs for each skin cell.
6786 S 1300 E
Cottonwood Heights
Utah
801-935-9057
---