Shopping in Cape Coral
---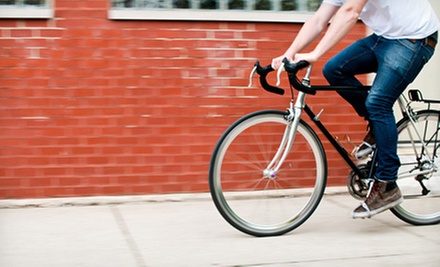 ---
Recommended Shopping by Groupon Customers
---
The handy employees at Gavin's Ace Hardware help customers to navigate shelves stocked with home-improvement implements, household appliances, and domestic essentials. The shop's technicians are certified to perform warrantee repair tasks for more than 100 manufacturers, including Echo, Snapper, and Toro, returning your snowblower or Statue of Liberty replica to working order. In addition to its wide selection of hardware, paint, plumbing, and electrical supplies, Ace Hardware dedicates ample space to gifts, home decor, marine supplies, and housewares.
16025 San Carlos Blvd.
Fort Myers
Florida
In an interview with the Naples Daily News, entrepreneur Jason Swinford explained that he brought Flip Flop Shops to the Coastland Center mall with one goal in mind: "to make finding the perfect pair of flip-flops a cinch." His goal manifests in the form of a beach-themed shop with displays of footwear by Vans, Havaianas, iPanema, and more.
Shoppers can find youth-friendly styles, elegant strappy designs suitable for black-tie beach parties, or executive sidewalk surfers, which resemble business shoes but feel like flip-flops. A selection of sporty closed-toe shoes keeps toes comfortable on cooler days, and skincare products by Sun Bum protect skin. With an eye toward reducing the store's ecological footprint, general manager Brian Disarro told Naples Daily News that he stocks footwear made from reclaimed and recycled materials and illuminates displays with LED lights.
1900 Tamiami Trl. N
Naples
Florida
From a distance, the restaurant patio looks as though it's been taken over by blue octopi. But a closer look reveals that what might have appeared to be creatures from the deep are actually artistic balloon sculptures several feet tall, their long lines and curly inflated base evoking the waves of the calm ocean just beyond the patio's view. Eye-grabbing yet never out of place, Bayside Balloons' inflatable installments accentuate—even help to define—their surroundings, putting party guests in festive moods and drumming up conversation about their unique shapes and designs. The company's creative balloon displays have even popped up on sidewalks, museum openings, and restaurants across Naples. Though the floating sculptures, arches, and centerpieces look fanciful, Bayside Balloon's curators also tend to their practical aspects, designing them to withstand elements such as sun, wind, or a porcupine's birthday party.
4646 Domestic Ave., Suite 104
Naples
Florida
239-595-5901
After 20 years spent selling pianos at one of New England's largest keyboard retailers, Jay and Kay Guretsky decided to move to Florida and open their own business in 1991. The couple opened three music shops before moving all of their inventory into their current jumbo-size space, where they earned a reputation as the best place to buy pianos and organs, according to the News-Press readers in 2012. Jay & Kay's Organ & Piano Co. stocks more than 150 instruments, including grand pianos, electric organs, and invisible synths for accompanying prog-rock air guitarists. The shop's instructors lead intensive private lessons and laid-back group sessions that use the Recreational Music Making system. Endorsed by the National Association of Music Merchants, RMM equips students with the skills and self-confidence for recreational playing.
2125 Colonial Blvd.
Fort Myers
Florida
239-939-4549
Relying on more than 25 years of experience in the framing and art-design fields, Affordable Frame Design's seasoned staff performs a diverse bevy of services and products for homes and businesses. The artistically conscious professionals assemble elegant frames for artwork, documents, and family memorabilia in-house, using professional conservation materials to seal contents inside sleek encasings. More than 4,000 frame samples line the shop's two showrooms, where the multitalented designers also repair busted frames, cleanse and stretch canvases, proffer art appraisals, and construct borders for shadowboxes and flat-screen TVs. To ensure their custom creations don't clash with curtains or throw pillows' new shoes, Affordable Frame Design's team travels to clients' homes for personal consultations and installation services.
3821 Tamiami Trl E
Naples
Florida
---