Shopping in Carlsbad
---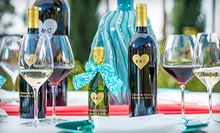 Engrave bottles of wine to celebrate special occasions; choose between chardonnay, cabernet, and merlot
---
Shopping Rewards Deals - Use Anytime
---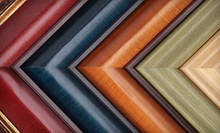 Framers with nearly a half-century of experience help patrons create custom projects from more than 2,500 mouldings and 1,000 mats
---
Recommended Shopping by Groupon Customers
---
In a way, Mo Karimi stumbled upon the idea for San Diego Bike Shop. In early 1998, Mo opened a pedi-cab business. At the time, pedi-cabs were starting to be seen as an alternative to cars, buses, and pogo sticks for getting around congested downtown streets. However, as Mo soon found out, there was an even greater demand for bicycle services and parts. So he quickly converted his space into San Diego Bike Shop, connecting with a neighborhood that needed a bicycling business. Ever since then, Mo and his staff have set customers into motion with bicycle sales and rentals, as well as tune-ups, repairs, and friendly, expert advice.
619 C Street
San Diego
California
US
619-237-1245
Glasses frames have come a long way from the clunky, squarish black frames that were originally used to punish children for squinting in church. Choice Vision offers a plethora of sophisticated, stylish, and comfortable frames from designer brands such as Fendi, Giorgio Armani, Calvin Klein, Dior, Gucci, and the guiding light of global fashion, SpongeBob SquarePants. Ladies will find the perfect design to adjective their vocation of choice with "hip," while dudes can score some retro frames that surround their head in a glittering haze of irony. Frames range from $75 to more than $500.
2334 Proctor Valley Rd., Ste 105
Chula Vista
California
Mission Hills Nursery draws from a long tradition of horticulture, as it was founded in 1910 by renowned green thumb and urban-green-space advocate Kate Sessions. Year after year, rows of roses, shrubs, and vegetables have sprung up under the staff's doting hands and dangled morsels of plant food. A section for gardening accessories equips yard workers with trowels, thorn strippers, and organic fertilizers to motivate crops without scourging them with caustic chemicals. In addition to tending to its plants, Mission Hills Nursery's staff arranges landscapes with garden-design services and teaches clients to arrange their own through gardening classes.
1525 Fort Stockton Dr.
San Diego
California
With summer spreading like a bag of spilled gravy, now is the ideal time to stock up on cookware and housewares for outdoor entertaining and to get home-care projects underway. Pick up a Stanley six-piece screwdriver set for $6.99, a VPT rip hammer for $9.49, and a whole bunch of screws, anchors, and bolts (prices vary), and you'll be ready to finally mount every buffalo nickel and steel penny in your coin collection. Illuminate the newfound décor with a 12-pack of Ace light bulbs ($21.48), the better to see by as you make use of a Purdy four-piece premium paint-tray kit ($19.99). If you need to match paint to a favorite coverlet or choose a hue that complements a pleather recliner, each store offers a paint-matching service free of charge. Get keys made for $2.29 a pop.
117 West Commonwealth Avenue
Fullerton
California
714-526-3351
Specializing in outdoor products, Adventure 16 provides daring travelers with a large selection of high-quality apparel and gear that is not only built to last, but also designed to be as environmentally friendly as possible. Trailblazers can charge confidently through cactus fields or scorpion pits with a pair of durable The North Face Paramount convertible pants ($65), which can be morphed from pants into shorts. Protect built-in binoculars with a pair of Native polarized sunglasses ($89) and further deflect UV rays with a fashionable Tilley Airflo hat ($76). Spelunkers will be glad for the company of a Nalgene Tritan water bottle ($9.50) that keeps thirst quenchers tightly bottled, as well as a Black Diamond Cosmo headlamp ($29.95) to light the way out of any cave, dense rainforest, or haunted house.
4620 Alvarado Canyon Rd.
San Diego
California
619-283-2374
After opening their first store in Anaheim in 1993, the grocery gurus behind Super King Markets noticed the globe-spanning diversity of their customer base. This keen insight led them to stock shelves with brands from across the world and around the corner, a policy which helped them win LA Weekly's Best Ethnic Deli Counter of 2009, Best Place to Buy Nutella of 2010, and Best Palace of Cheap Produce of 2011. Now expanded to five locations, the store still fills each outpost with fruits and vegetables, quality meats and private-label seafood, and an assortment of shells in the mixed-nut bar. Staff members behind the service deli weigh imported salamis, caviar, and cheeses for their upcoming high-school wrestling matches, and clerks in the liquor aisle dole out advice on each spirited beverages. Additionally, the Los Angeles, Altadena, and Claremont locations invite shoppers to linger longer with an expansive fresh bakery.
10500 Magnolia Ave.
Anaheim
California
---