Things to Do in Carnot-Moon
---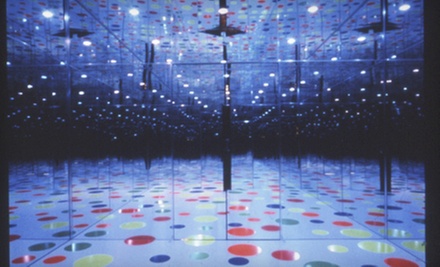 ---
Recommended Things to Do by Groupon Customers
---
In the distance, the thump of discharged weapons can be heard. Spires of a castle loom over the tree tops, and as the platoon approaches, a hail of fire fells three of them. As those hit trudge off the field and wipe the paint from their goggles, the rest of their team makes a hasty retreat only to assault the position from a different angle. These tense moments occur daily at Three Rivers Paintball. More than 70 acres of wooded battlefield sports crashed airplanes, broken down tanks, and large-scale fortresses. The staff also hosts airsoft battles, with scenarios reenacting battles from history such as World War II or Napoleon's thumb wars. A full-service pro shop carries traditional paintball equipment needed to wage nonlethal war.
282 Rochester Rd.
Freedom
Pennsylvania
724-775-6232
Your Groupon works toward any of the monthly Lift Your Spirits wine or spirits tasting events. These friendly yet sophisticated shindigs highlight one of Olive Press's greatest talents: drink and food pairings. The staff displays serious skill in choosing the perfect beverage from the extensive wine list to bring out the flavor of Olive Press's meals. Each Lift Your Spirits event features the unique flavors of a particular libation, paired with a culinary match. Events include free parking. See past offerings here. Upcoming sessions include:
1111 Airport Blvd.
Pittsburgh
Pennsylvania
Pittsburgh Water Limo's fleet of Coast Guard–certified water taxis have ushered patrons down each of Pittsburgh's three rivers since 1999. At the helm, captains combining more than 150 years of experience oversee safe transport as guests imbibe beer, wine, or bottled water while the skyline steadily rolls past. The taxis charter regular trips to Pirates and Steelers games or ferry passengers looking to sightsee the city.
Railroad St. & 23rd St.
Pittsburgh
Pennsylvania
Museums typically showcase art in carefully curated rooms. At Mattress Factory, however, the room itself is the art. Since 1977, the museum's two buildings have housed a permanent collection of contemporary installation art—room-sized works that engulf the entire space. In Yayoi Kusama's Infinity Dots Mirrored Room, mirrored ceilings and walls infinitely reflect a trio of fluorescent dots painted on a white formica floor. In Greer Lankton's It's all about ME, Not You, astroturf lines a floor covered in artful arrangements of grotesque dolls that form shrines to artists such as Patti Smith and Candy Darling.
To further immerse guests, Mattress Factory's exhibitions are paired with educational programs that range from lectures to hands-on art projects. Along with stimulating the public, the museum stimulates the growth of artists through its residency program, which invites participants to create installations while living near the museum, a much more practical alternative to hiding a secret cot in the coatroom.
500 Sampsonia Way
Pittsburgh
Pennsylvania
Adrenaline flows freely inside Laser Storm Pittsburgh's laser-tag battleground as teams of players wage infrared war over objectives and bases. In addition to hosting laser battles, Laser Storm offers an arcade filled with skee-ball, virtual games, and other ticket-spewing machines. Any tickets won in the arcade can be used to purchase prizes from a well-stocked booth or attached to a fishing line to lure laser-tag enemies out of their hiding spots.
7715 McKnight Rd.
Pittsburgh
Pennsylvania
412-364-3473
The annual Pittsburgh International Auto Show brings brand-new cars and auto enthusiasts together for four days of gazing and gear talk. An expansive layout of sparkling domestic and exotic international rides unfurls within the David L. Lawrence Convention Center, where show-goers can snap pictures with the auto industry's latest crop of carriages. Daily events keep attendants abreast of new, innovative technologies and reveal how automakers fit live horses into today's car engines. The Pittsburgh International Auto Show also keeps youngsters occupied with kid-focused entertainment like the SimZilla extreme racing simulator and a NASCAR racing simulator Hank the interactive robot. For those who are not-so automotively enthused, there are plenty of other forms of entertainment including a 30 ft. ultimate gaming experience trailer, spa treatments, car raffles, and tons of other giveaways and attractions. Discount parking and free shuttles from Smallman St. in The Strip are also available.
1000 Fort Duquesne Blvd.
Pittsburgh
Pennsylvania
---