Carpinteria, CA Health and Fitness
---
Recommended Health & Fitness by Groupon Customers
---
GolfTEC has thirteen convenient locations in the Los Angeles area, all staffed by experienced golfing professionals and computers who've sworn allegiance to the Three Laws of golfing robotics. Motion sensors and high-speed cameras monitor your swing and break down your form on a high-definition video display. GolfTEC's PGA specialists point out your flaws, strengths, and coach you on how to permanently improve your game, from tee to green. Sensors chirp with approval when you've executed a perfect stroke or cracked an especially witty golfing joke.
126 E Haley St., Suite A1
Santa Barbara
California
The rink at Channel Islands Ice Center is a space for public skating, a classroom for skating school, and a frozen venue for hockey and figure skating. Operated by the Channel Islands Figure Skating Club and Channel Islands Riptide Hockey Club, the ice center has a stake in varied community endeavors. The center also hosts ballet, tap, and jazz classes designed to complement ice-skating skills and teach students how to evade a would-be attacker with a graceful plié and well-timed pirouette.
830 Wagon Wheel Rd.
Oxnard
California
With nine experienced coaches and trainers, West Coast Strength's staff ensures that clients of any age and physical ability can take advantage of the fat-burning, endurance-building training programs. In the 3,600-square-foot facility, coaches foster an intimate and motivating environment where they guide pupils in CrossFit and HyperFit classes. With an emphasis on proper technique, both classes focus on functional-movement exercises, rather than sport-specific training strategies. Varying daily, workouts might include powerlifting, body-weight exercises, or fast-paced interval sessions, all of which tone muscles and jump-start metabolisms. In addition to group classes, the coaching staff offers personal-training services.
5777 Olivas Park Dr. Suite S
Ventura
California
After visiting multiple friends who owned SPX studios, Marcus and Eva Kettles decided that imitation would be the sincerest show of devotion to Santa Barbara's fitness scene. The pair quickly laid plans for their own business, channeling their entrepreneurial backgrounds—Marcus had owned a New York City production company, and Eva had run a successful restaurant and holistic medicine practice—to launch the project. Today, you can find them overseeing an array of Megaformer machines inside Fit Buddha's eastern-themed exercise zone, where guests bolster their bodies during signature SPX classes–all without the burden of membership fees.
The 40-minute SPX workout and its signature Megaformer machine draws from focused Pilates techniques, cardio drills, and strength training to create a full-body conditioning routine. By melding effective intensity, cardio, and endurance training, the Megaformer delivers a more complete workout than traditional Pilates. Energizing music syncs up with the class circuit, which can deviate from the SPX formula to include stationary cycling and nonstationary naptime. The studio also houses wellness and nutrition centers that espouse the anti-aging benefits of infrared saunas alongside wholesome sips from protein shakes.
330 State St.
Santa Barbara
California
The instructors at Airealistic Circus & Flying know a thing or two about gravity, having defied it on behalf of Cirque de Soleil, De La Guarda, and Franco Dragone productions. For example, program director Carmen Curtis uses a foundation in gymnastics to elevate her cirque routines, which she showcases as a member of Airealistic Theater Company. These experiences grant her the expertise to lead her aerial classes, which are taught alongside gymanstics and yoga classes. Whether teaching family circus or acroyoga classes, all staff members prioritize safety as they introduce kids and adults to aerial apparatuses.
In addition to gymnastics, booty bar, and Vinyasa yoga sessions, the trainers teach high-flying techniques on trampolines, trapezes, aerial silks, harnesses, and hoops, believing that one's choice of equipment reflects his or her own unique character. Their aerial and acro-yoga variations also encourage students to test their notions about human flight in a noncompetitive setting. Each class incorporates a fitness component into its exhilarating routine, and the schedule includes classes at all times of day.
5600 Everglades St., Suite C
Ventura
California
310-864-9763
When a year of physical therapy failed to heal the neck injury Jonathan Mates sustained during a rugby match, he turned to acupuncture. Like 2,500 years worth of patients before him, Mates found that acupuncture swiftly relieved his symptoms.
Inspired, he enrolled at Five Branches University, an academy of Chinese medicine where he specialized in pain management and sports medicine. Even after graduating at the top of his class, however, Mates didn't feel his education was complete. So he built a raft out of acupuncture needles and sailed to China, where he studied with acupuncturists and physicians. Upon returning to the United States, Mates spent more than 300 hours in orthopedics training at Cedars-Sinai Medical Center.
Today, Mates' specialties also include rotator-cuff injuries, neck injuries, and sciatica pain. These are part of a wide breadth of clinic services, including holistic-healing treatments such as cupping, herbal medicine, and massage.
1 N Calle Cesar Chavez, Suite 110
Santa Barbara
California
805-319-1959
---
---
Health & Fitness Deals - Recently Expired
---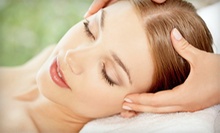 Massage therapists smooth away stress from muscles in the whole body during their signature Swedish massages
---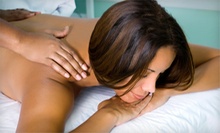 Choice of 60-minute massages, including Swedish, deep-tissue, sports, or hot-stone modalities
---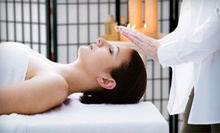 During each 60-minute reiki session, a healer places her hands on the body to free up blocked energy
---
---