Things to Do in Carrboro
---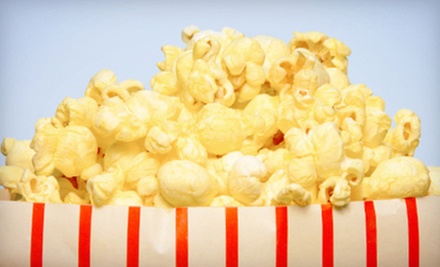 ---
Recommended Things to Do by Groupon Customers
---
Drum guru Kevin Rader-Rhodenbaugh began teaching to transfer his love of music to others, helping students tap into the world's natural rhythms through exploration of the drums' beat-making capabilities. Preaching patience, discipline, and dedication, Kevin tailors lessons to individual students, teaching music notation and body control. Learning unfolds in RimShot Drum Studios, where two drum sets, a professional-grade sound system, and in-house electric guitars help students hone rapid-fire rolls or break Buddy Rich's world record for longest solo without a bathroom break.
9521 Lumley Rd.
Raleigh
North Carolina
919-757-3012
Opened as a roller-skating center in 1977, Wheels Fun Park broadened its ambitions in 1992 when it bloomed into a full-fledged family fun center. After its metamorphosis, the park incorporated attractions that include an 18-hole mini-golf course, five batting cages, and a quarter-mile go-kart track. Nothing overshadows its roots though, and today's 25,000-square-foot roller rink commands a 14-speaker sound system and a dazzling light show that twinkles in skaters' sparkling eyes along with the glow of two disco balls.
A 6,500-square-foot play gym allows tots to act out the story of the Minotaur of Crete in a labyrinthine system of climbing tubes. An onsite skate park treats boarders to a slew of supervised rails and spines as well as a mini halfpipe. During holidays and when school is not in session, day camps keep kids well fed and well educated in subjects such as the geometry of mini golf.
715 N Hoover Rd.
Durham
North Carolina
Students of all ages and skill levels hone English or Western riding skills in White Briar Farms' diverse riding spaces, which include an indoor arena, a well-lit outdoor arena, and a network of trails. Each student's journey takes shape with the farm's customizable lesson plans and covers topics from basic warm-up techniques to the nuances of specialty styles. Lessons are stratified into three levels, with options for a variety of needs, including toddler riders with a chaperone and equestrians seeking a theoretical foundation in riding before saddling up. The farm's fleet ranges from colts to adult horses, and when they have time off from lessons, they take jaunts in the two turn-out paddocks and graze in a 10-acre pasture, complete with a pond where they can take a dip to feel the weightless freedom of a seahorse.
6525 Schley Rd.
Hillsborough
North Carolina
252-670-0987
Though they come from different walks of life, the instructors at Happymess Art Studio find common ground in their passion for artistic expression. They harness their diversity and devotion in the studio, which offers an eclectic assortment of art classes week after week. Its schedule features watercolor classes, drawing classes, and a "Paint Like" series, where you can absorb the ideas of iconic artists by studying their stylistic approaches and grocery receipts.
Outside the studio, the Happymess instructors work their magic in the community aboard the Happymessenger art bus, a mobile art experience that partners with local art groups, schools, and organizations.
718B Iredell St.
Durham
North Carolina
919-286-9763
Frog Hollow Outdoors's trained and enthusiastic team rekindles relationships with Mother Nature through canoe and kayak instruction, guided lake and river tours, and gear rentals. During instructional classes, the staffers teach the fundamentals of canoeing and kayaking, which include paddling basics, capsize recovery, and wet exits. They also lead adventure camps for pintsize explorers and overnight expeditions for outdoorsy vampires.
805 Iredell St.
Durham
North Carolina
919-416-1200
Around the shores of Jordan Lake, a squad of outdoor enthusiasts works to cultivate environmental stewardship in youngsters through discovery-based classes and events that disguise education in a cloak of fun. Codirectors Eleanor Herr and Denise Nelson both possess a passion for nature, degrees in early-childhood education, and the creativity to combine the two into exciting programs.
Lessons and field trips designed for public- or home-schooled children instill a love of nature while adhering to the Common Core State and North Carolina Essential Standards for education. Events for kids and their families, such as a full-moon night hike with a campfire, encourage bonding that can strengthen telepathic communication during future potato-sack races. Weekly nature camps for ages 6–11 keep young brains blossoming in the summer. Jordan Lake Environment Education also hosts birthdays, replete with themed activities, coloring books, and free time for any self-provided cake and refreshments.
1434 Farrington Rd.
Apex
North Carolina
919-360-6418
---