Education & Classes in Carrollton
---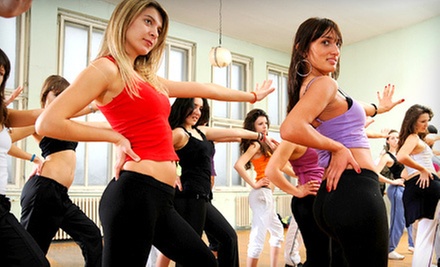 South Boulevard - Park Row
---
Education & Classes Deals
---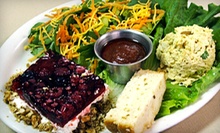 Apricot iced tea washes down pretzel salads, triple-decker club sandwiches, and housemade desserts served within a cozy tearoom
Use Monday 2:00pm - 4:00pm
---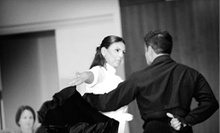 Use Monday 4:30pm - 7:30pm
---
Recommended Education & Classes by Groupon Customers
---
For more than 14 years, the drink alchemists of JC Bartending, Inc have handled drink-slinging duties for private events, using skills that they pass on to amateurs during the school's hands-on classes. With more than 100 certified professional mixologists on staff, no drink recipe is out of bounds as each glassful and dazzles students or sippers during bartending classes. Beneath rows of colorful bottles at a working bar, trainers splash together the basic staples of typical watering holes as well as more complex cocktails. The fully functional bar prepares students fully to prep drinks, wield a soda gun, and pick bubbles out of soda for finicky billionaires. To augment the educational services, the school also provides job-placement services, bartending phone apps, and information on certifications.
280 Legacy Dr., Suite 300
Plano
Texas
972-527-9000
The instructors at Promethean Studios know that every artist is different, and they tailor their teaching techniques to both beginners and lifelong learners of art and music. The art instructors combine 37 years of drawing, painting, and designing experience, and help students cultivate muscle memory and basic shapes and colors to introduce fundamentals. Meanwhile, music teachers each boast at least 15 years of experience and hundreds of lessons taught, and typically get students making music or summoning the bird species of their choice in two to six months. Most music students start by learning how to play songs they choose, a tactic that introduces the fundamentals of rhythm, instrument technique, and music theory under the cover of fun. Art instructors also teach aspiring cartoonists and visual artists how to draw during private lessons and kid-friendly summer art camps.
4005 Crooked Ln.
Plano
Texas
972-422-3362
Donna Park's passion for performance preceded the bulk of her vocabulary: at 4 years old, she got into the habit of correcting the dance steps of the other children in her recitals. Her unquenchable thirst for performance led her through a theater minor in college to the discovery of film, then onto a career as a director, writer, and producer of television specials and commercials. Now, calling upon contacts developed during her 20-year career, she brings working professionals to Texas Creative Arts Academy to share their hard-earned wisdom with the young.
The Academy's year-round programs gather students aged 4 to 18 to celebrate their interest in dance, art, film, and melodrama. Aspiring artisans learn the basics of canvas and garment craftsmanship in Hi Ho! Van Gogh! and Design Fashion Diva! camps. Teachers unlock high notes in students' vocal ranges with voice lessons and train the eyes of future cameramen in video-production classes. Piano and guitar instruction empowers kids to realize a future where spontaneous public musical numbers don't just happen on stage.
773 S MacArthur Blvd., Suite 201
Coppell
Texas
---