Professional Services in Carrollton
---
Professional Service Deals
---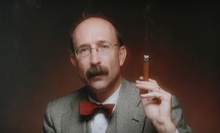 Tim Scheer captures timeless moments with comprehensive lighting, shooting & processing that produce unrivaled results
Use Today 9:00am - 5:00pm
---
Recommended Professional Services by Groupon Customers
---
The checklist for pre-surgery sanitation at Premier Dental is meticulously scrutinized all the way down to the operatory water. A high-tech filtration system courses water through two filters to remove chemicals and particulates before an ultraviolet light disintegrates any lingering bacteria. To match, the tools are scoured by a high-tech sterilization system that surpasses OSHA requirements.
This highly detailed process represents Premier Dental's head dentist, self-proclaimed perfectionist Dr. Rita Kutsikovich. Earning diplomate status through the International Congress of Oral Implantologists, Dr. Kutsikovich has the credentials and continuing education to support her passion for dentistry. Her specialty services include dental implants, crowns, bridges, and sedation dentistry, which can help patients to feel less anxious about procedures and make teeth sit still. She also performs general exams, cleans teeth, and seals them.
1425 North O'Connor Road
irving
Texas
US
214-492-1171
Dr. Cell Phone Repair revives technological investments with original replacement parts and quick turnaround time (usually ranging between 30 minutes to one day). Cell-phone and computer specialists fluent in Apple, BlackBerry, and mobile products by many other major cell-phone manufacturers repair cracked screens, casing damage, and malfunctioning keys. They also install glass screens and LCD components as well as digitizer components for tablets. Technologically advanced in their own right, Dr. Cell Phone's specialists bestow customers with a repair-order number to check in on their electronic pets, as well as a 30-day warranty on all labor, parts, and scratch-n-sniff upgrades.
2693 Preston Road, Suite 1010
Frisco
Texas
214-872-3559
Andy Gonzales, AKA Wineaux Guy, set out to create Dallas's finest catering service. With a full-service staff and chef, Great Tastes handles every aspect of food planning, from preparing the meals to cleaning up. They cater all sorts of events, from weddings and birthday parties to cocktail parties, with fixed prices arranged upfront so that clients don't incur hidden fees after a spontaneous food fight erupts. They have developed a wine education course that can be held in clients' living rooms or kitchens, along with wine-tasting tours in the DFW area and around the state of Texas with Texas Wineaux Tours.
1810 Skillman St.
Dallas
Texas
214-821-9463
The Arlington Public Library maintains a comprehensive stock of fiction and nonfiction reading and learning materials through a network of a central library and six branch libraries. Residents receive free access to borrow these materials and can use the onsite databases for research. The library sponsors a variety of programs including public-speaking and Microsoft Excel lessons for adults, story-time sessions for preschoolers, and a free book program for new mothers to read to their children.
See how Groupon helps you discover local causes and lend a helping hand at the Groupon Grassroots blog.
101 E Abram St.
Arlington
Texas
Like the bat signal beckons the caped crusader to fight crime, a phone call, online application, or text message alerts Image Dry Cleaners's fleet of roving drivers to tackle insidious laundry. With garment bags flapping in the wind, they gather sullied coats, blouses, suits, and linens such as comforters, tablecloths, and tapestries from a designated pickup spot, carting the items back to their base free of charge. There, they oust grime and stains, returning fresh, squeaky-clean fabrics to doorsteps three days later, or customers can affix a note to laundry bags requesting next-day drop-off without incurring additional fees. In addition to expediting the cleaning process, staff members alter ensembles, repair shoes, restore leather, and preserve bridal dresses so that new wives can memorialize wedding days without attempting to cryogenically freeze their maid of honor.
17194 Preston Rd., Suite 160
Dallas
Texas
214-207-8336
Time and again after major storms, insurance restoration salesman Jacob Krahl watched as untrained opportunity seekers flooded the insurance market, hurting contractors and homeowners with their inefficiency and inexperience in the industry. Finally having enough, he founded Elite Consulting Pro, resolving to train a new generation of salespeople whose professionalism and savvy business acumen could win them the continuing loyalty of customers and contractors. Krahl's seminars present students with a slate of techniques that help them jump-start their sales, learning how to quickly close contracts, build up customer referrals, and guilt relatives into buying roof work from them in lieu of a Christmas present.
6000 Hawk Ave.
North Richland Hills
Texas
214-436-6339
---