Beauty & Spas in Carrollwood
---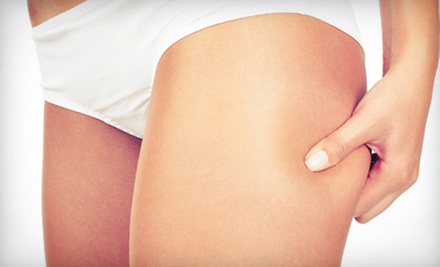 ---
Recommended Beauty & Spas by Groupon Customers
---
Raydiance Helio Spa & Wellness Center, run by owners Sandra and Steve Rossiter and their daughter Rhea, rejuvenates bodies, minds, and spirits with a potent combination of light-focused spa and salon services, wellness treatments, and spiritual meditation classes and drum circles. The center connects minds and bodies through acupuncture and massage, which ease tension and de-stress, as well as through the cups of regular, herbal, and medicinal teas from the onsite tea house, which promote inner warmth and calm. The center's commitment to wellness extends to the planet's well-being, as evidenced by its Hyde Park complex, which is built from recycled materials and has a lawn watered with Al Gore's tears.
120 S Howard Ave.
Tampa
Florida
813-258-0458
The chiropractic practice's licensed staff helps heal spinal problems and promotes full-body wellness through exams, adjustments, and massage therapy. Doctor of Chiropractic Jonathan Berns—second-generation chiropractor and former University of Illinois football player—leads the team at Integrative Physical Medicine as they use computerized diagnostic technology to pinpoint and treat pain. This equipment includes Digital Motion X-rays for movement-based imaging and a Vax-D system, which is a specialized procedure that offers a nonsurgical way to treat lower-back pain and herniated discs. Using multiple modalities to alleviate aches, an onsite licensed massage therapist consults with clients who can help identify exact locations of discomfort by shouting out their coordinates.
1722 Bruce B. Downs Blvd.
Wesley Chapel
Florida
813-929-3700
A refreshing breeze off Dorset Lake fills Backstage Salon and Spa, where clients relax during a variety of salon and spa services. Hair procedures range from simple cuts for men, women, and children to more complicated services, such as organic keratin treatments, dimensional color, and relaxers. Spa services include long-lasting Shellac manicures, eyebrow waxing, and facials that cleanse and hydrate faces better than dunking them in buckets filled with soapy water.
1402 W Fletcher Ave.
Tampa
Florida
813-385-7786
When she isn't saving lives through emergency medicine, Dr. Emily Helm, with the help of a licensed medical aesthetician, is saving the appearances of her clients at The Signature Medical Spa. She spot-treats and slims down problem areas using Lipo-Ex radio-frequency energy, which shrinks fat cells in the arms, thighs, abdomen, and waist. Aside from fighting fat, she fights aging with injectables, peels, and facials that exfoliate and soothe the skin and provide up to 75 minutes of alibi time.
11901 Sheldon Rd.
Tampa
Florida
813-944-2219
When Vicky Lysenko took over Bliss Facial Spa, she quickly realized the challenge she'd signed up for. With no experience in the skincare industry and only the advice of her cosmetologist daughter, Lysenko was overwhelmed by the time and energy it took to maintain a high-quality spa. Today, two years and more than 150 regular visitors later, Lysenko and her team of aestheticians have proven their mettle. To achieve this success, Lynsenko seeks out only the best staff members; in addition to training and ability, she looks for aestheticians with interpersonal skills and a team mentality. Lysenko also keeps her spa on the cutting edge of cosmetic technology. In addition to performing traditional spa services with products from Image Skincare and Éminence Organics, the staff at Bliss swiftly corrects blemishes and jostles circadian rhythms with FDA-approved light-therapy treatments. Lysenko recalls light-therapy clients who arrived with severe acne or fallout from poorly performed chemical peels. After a series of treatments, their faces were evidence enough of the technology's mending power. "It's incredible how fast and how well [they] healed," she gushes. "We really have a lot of faith in that light."
1059 Bruce B Downs Blvd.
Wesley Chapel
Florida
813-428-5991
---