Things to Do in Carrollwood
---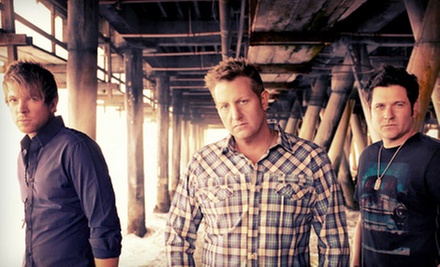 ---
Recommended Things to Do by Groupon Customers
---
Founder Carole Baskin never dreamt she'd one day oversee a 55-acre sanctuary inhabited by some of Earth's largest cats. In 1992, she and her late husband were at an exotic-animal auction seeking out llamas for their farm. A man had a 6-month-old bobcat that he could no longer care for, and the pair decided to give it a place to call home. They then traveled to a bobcat breeder for another playmate, but upon seeing the horrible conditions the animals were kept in, they bought all 56 kittens. They rehabilitated them back to health, and gave them permanent homes on their then-40-acre site. Soon, word of her knack for nurturing spread beyond the Tampa area, and callers began donating abandoned or orphaned cats. Her mission to save these animals also reached the ears and hearts of many celebrities, including contributors Harrison Ford and Bo Derek.
After 20 years of hard work and learning, Carole is still caring for abused and abandoned big cats at her rescue site, accommodating more than 100 medium and large creatures from bengal tigers and black leopards to lynx and lions. Her staff of volunteers helps care for the animals and leads groups in tours that educate visitors on the plight of these animals both in the wild and in captivity.
12802 Easy St.
Tampa
Florida
813-920-4130
Armed with thermal meters, night-vision equipment, and EMF detectors, Ghost Party's paranormal experts tiptoe through darkened buildings. As they lead guests through basement morgues and four-story mansions built in the 19th century, the foundations settle, releasing eerie sounds. Guides escort groups along the streets of areas such as Ybor City during tours, which combine tales of murder and untimely death with facts about historical architecture and numerous photo stops. The tour, which has been featured in the Tampa Tribune, regales visitors with information about the locations and how to tactfully ask a ghost to wash its sheet. Continually adding to a record of spooky sightings, personnel revisit local haunts or rendezvous with clients for private tours throughout the U.S. at known ghostly locales such as Eastern State Penitentiary, Waverly Hill Sanitarium, and creaky-door factories.
1600 E 8th Ave.
Tampa
Florida
813-404-9275
At Monster Mini Golf, putters navigate an eerie series of glowing greens that invert the sun-soaked cheer of conventional courses. Rimmed in black-lit, neon-green barriers, the 18 holes challenge the coordination of each mini golfer with winged monsters, scowling animated trees, creepy clowns, and opponents' shockingly dazzling smiles. Sheltered from searing rain and howling wind, each indoor course facilitates play around an array of neon gargoyles and animated props year-round. An in-house radio DJ station masks the sound of pounding hearts with haunting remixes and the latest releases. Golfers looking for additional glory can win prizes by participating in regular contests or playing at the onsite arcade.
6429 U.S. Hwy. 19
New Port Richey
Florida
Within the tight-quartered confines of the two outdoor speedball fields, paintballers duck and dive behind inflatable obstacles and blanket the opposition in one of 10 different paints such as Marballizer. When players desire a more methodical game, they advance on BlitZkrieg's three woodsball fields. During woodsball play, teams slink through narrow paths lined with dense green shrubbery, using trees for cover. Amid the jungle-like environment, combatants chuck paint grenades at distant enemies and plant paint mines in strategic locations that explode in geysers of pigment. Once everyone's clothing is coated in abstract art, teams can come to a truce over pizza, philly cheesesteaks, hotdogs, and the fact that everyone's veins pumps the same blue paint.
802 E Bearss Ave.
Tampa
Florida
When crafters step into Pottery Bears 'n Beads' vast studio, shelves brimming with more than 1,000 paintable ceramic pieces and finished works by other artists dash away inhibition and flood minds with inspiration. Picassos and fledgling artists create side-by-side, forming a social community buttressed by friendly staff members who lend guidance and break down creative barriers with templates and design suggestions. Whether painting pottery with a floral pattern or painting canvas with a portrait of a family pet, crafters draw from a rainbow of paints and a full arsenal of supplies. Artisans of all ages can also hand-stuff a bear, leopard, frog, dog, or other animal, outfitting finished friends with birth certificates, sounds, or outfits to ready them for a tea party or NATO convention.
While letting their creative sides flourish, patrons can munch on BYO snacks, order in from several nearby restaurants, or enjoy complimentary adult beverages on Friday ladies' nights. To document the good times and give clients a solid alibi, Pottery Bears 'n Beads gifts a free photo of the festivities. Also, to encourage good grades in its younger crafters, it waives the studio fee for students who present a report card with an A.
4760 E Bay Dr.
Clearwater
Florida
Thirty-two lanes, some bordered by bumpers, set the stage for friendly competition at Liberty Lanes. Bumper-equipped lanes keep kids away from the gutters, and on weekend nights, music pulses through the alley for Lights Out in Largo glow bowling, during which laser lights and disco balls shine rays more colorful than a sailor's SAT vocabulary book. The onsite King Pin Bar & Grill refuels human pendulums with wings, burgers, and beer, and a pro shop stocks the necessary gear for private lessons with certified gold coach Bill Zuben or a climactic 10-frame showdown with the unbeatable ball-return machine.
11401 Starkey Rd.
Largo
Florida
727-397-3947
---