Things to Do in Carteret
---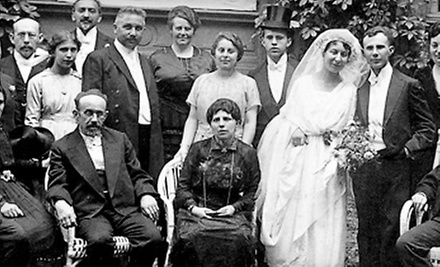 ---
Recommended Things to Do by Groupon Customers
---
Attracting more than 170,000 art enthusiasts to its events in 2011, the Sugarloaf Crafts Festival showcases original work from hundreds of artisans showcasing everything from handcrafted pottery, sculpture, and metalwork to jewelry, fashion, décor, and photography. Audiences can witness art being made live during educational demonstrations as artisans sculpt clay, whittle wood, forge metals, and imbue baskets with the power of speech. Hungry crafters can also sniff out specialty food items to sample or purchase while dancing across the sprawling venue to the tunes of live music.
50 Atrium Dr.
Somerset
New Jersey
Lakeside breezes drift through dense tree lines and across the serpentine fairways of Silver Lake Golf Course's 18-hole, 6,238-yard layout. Hemmed by mature arbors, the course's narrow, unforgiving fairways prevent players from aggressively attacking its relatively short holes, encouraging golfers to doff their drivers or modified T-shirt cannons in favor of shorter clubs. Cresting hills give way to scenic views peppered throughout the course, where clubbers can pause to breathe in the fragrant scent of dew-covered grasses or look out onto the rippling waters of Silver Lake, which hugs the sides of multiple fairways. After an afternoon of tireless pin hunting, linksfolk can retire to the outdoor patio or indoor fireside seating of The Veranda Cafe to enjoy an icy beverage and scintillating games of spin-the-divot-tool.:m]]
Course at a Glance:
18-hole, par 70–72 course
Length of 6,238 yards from farthest tees
Course rating of 69.6 from farthest tees
Slope rating of 116 from farthest tees
Three tee options available
Download scorecard here
915 Victory Blvd.
Staten Island
New York
718-442-4653
The New York Kids Club provides Big Apple families with enriching entertainment for both the young and the young-at-heart. On Friday night, the club holds its week-wrapping-up events—Friday Fun for Everyone or Pajama Party:
393 South End Avenue
New York
New York
212-991-3000
As a living landmark to the performing arts and cornerstone of the Rahway Arts District, the Union County Performing Arts Center has endured history and earned its way onto the National and State Registers of Historic Places. Recently restored to its 1928 luster, the former Rahway Theatre retains the charm and grandeur of its vaudeville theater origins while encouraging new forms of entertainment. From its 1,300 seats––where crowds once gathered to watch RKO movies and WWII newsreels––audiences can marvel at the theater's opulent, gold-crested ceilings and ponder how many dresses can be made from its rich red drapes. One of the theater's proudest treasures is its original Wurlitzer organ, which is small in stature, but emits massive sound out of its 500 pipes.
1601 Irving St.
Rahway
New Jersey
732-499-8226
The State Theatre was saved, as its website states, from "the ravages of time." Built in 1921 as a vaudeville and silent-film palace, the venue fell on hard times in the 1970s when disco balls replaced light fixtures and complex hand-slaps were substituted for tickets. In 2003, however, a $3 million renovation restored the State Theatre to much of its original glory, as crews painstakingly rehabbed the ornamental plaster and terracotta exterior. Inside the theater, a stunning chandelier sparkles more brightly than ever below the venue's signature dome.
15 Livingston Ave.
New Brunswick
New Jersey
732-246-7469
Leading more than 30 bike tours across the nation, the cycling enthusiasts at Bike and Roll fuel a passion for healthy, eco-friendly transportation via guided tours and self-guided rides atop rental bikes. Their fleet of two-wheelers stakes a claim to Trek bicycles—the same brand that propelled Lance Armstrong to victory—and other recreation, transportation, road, and children's bikes. Riders can pedal behind a guide during the Ride 'Round Manhattan tour, which circles the Statue of Liberty and the Ulysses S. Grant Memorial before cruising along the Harlem River bike path. More adventurous cyclists can board rental cycles on their own and confer with free maps to conduct a jaunt across the Brooklyn and Manhattan bridges while drinking in the skyline and making Waldo spottings along the river. Bike and Roll also outfits patrons with other specialty transportation, such as in-line skates, segways, and magic carpets programmed to swing past the tops of only historic buildings.:m]]
18 Battery Pl.
Manhattan
New York
212-260-0400
---