Gourmet & Healthy in Carver
---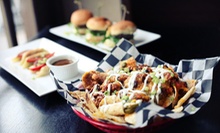 Redesigned restaurant with sports-bar decor serves brick-oven-fired pizzas, hearty pastas, and steaks
---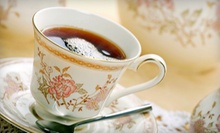 Twelve teas from around the globe complement delicate sandwiches and cheeses, or warm scones spread with clotted cream and seasonal jam.
Use Monday 2:00pm - 6:00pm
---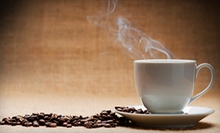 Heritage stocks of Southeast Asian coffees teem with robust flavors, with beans from Trung Nguyen, Sumatra & Indochine Estates
Use Monday 9:00am - 5:00pm
---
Recommended Gourmet & Healthy by Groupon Customers
---
Staff members at Performance Nutrition fuse their training in nutrition and fitness with a broad knowledge of the science of protein powders, multivitamins, and nutritional oils. After listening to clients explain their fitness goals, staff members flip through the encyclopedia in their skulls to pick out products—gluten-free supplements, herbal remedies, workout-recovery bars, and more—that match individual needs.
150 Highland Ave. Rte. 6
Seekonk
Massachusetts
508-336-1844
Hoping to revive the culture of the neighborhood butcher shop, with its personalized service, attention to detail, and artful products, restaurant-industry veterans Justin Rosberg and Jason Parent took a gamble on their first New Hampshire butcher shop in 2003. Dubbed The Meat House, their store quickly earned a foodie following, spawning additional franchise locations across the country. Today, The Meat House's Mission Viejo location stocks fine cheeses, prepared side dishes, other gourmet grocery items, and hundreds of wines alongside the usual selection of traditional and exotic meats. Butchers also explain how to prepare each hand-carved cut of meat, sharing recipes, best slicing practices, and cooking techniques for giving pork chops the flavor of justice.
1285 Beacon St.
Brookline
Massachusetts
James Alexander Wilson, W.M. Wilson, and their brother-in-law George Reynolds traveled from Enniskillen, Ireland in 1884 to establish Wilson Farm. Once settled in Lexington, the trio bought 16 acres of land and rented nearby farmland to start harvesting a variety of produce. Since then, their farm has been passed down through the generations and undergone a number of expansions, with a farm stand built in 1952 and an 8,500-square-foot barn and 37,000-square-foot greenhouse built in 1996 by the most recent proprietors, Scott and Didi Wilson.
Today, the farm harvests more than 125 crops year-round, which range from rhubarb to fresh peaches, and it also carries farm-fresh milk and eggs, freshly caught fish, and homemade baked goods. The garden center and open-air nursery flourish with flowers as fresh as a newborn in parachute pants, as well as vegetable starters and spring bulbs, planting containers, and fertilizers.
10 Pleasant St.
Lexington
Massachusetts
781-862-3900
Rafeal Mekhanjian, the founder of StartMyDiet, began as a dietitian for a fitness company for 5 years before launching his own business, where he now fuels his passion for developing and supplementing custom diets and workout regimens. A staff of nutrition experts and muscle whisperers helps fill the gaps in their clients' diets with a full spectrum of health supplements, ranging from multivitamins to muscle-bulking protein powders to antioxidants that ward off unwelcomed fat cell squatters.
With a fitness center on site, the nutrition and supplement superstore encompasses all the building blocks for wellness, including an online system that tracks customers' progress toward better physical fitness.
1478 Atwood Ave. , Suite 210
Johnston
Rhode Island
---