Cary, IL Drs and Health Practioners
---
Drs & Health Practitioners Deals
---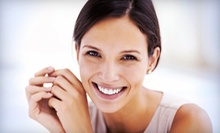 Pola light shines on hydrogen-peroxide gel for 8–10 minutes, which is then removed by suction; resin barrier protects gums
Use Thursday 9:00am - 5:00pm
---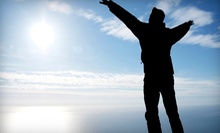 Stress-relieving Swedish massage may also aid in recovery from whiplash, scoliosis & carpal tunnel syndrome
Use Today 9:30am - 6:00pm
---
Recommended Drs & Health Practitioners by Groupon Customers
---
The staff at Ritacca Laser & Cosmetic Surgery Center aims to balance both art and science in each surgical and nonsurgical procedure they perform. Whether patients seek tattoo removal, a face lift, vein therapy, or lip augmentation, the specialists outline custom solutions tailored to their clients' wishes and their skin's fear of falling. These plans accompany detailed information about each procedure to help patients to make the best health decision.
Decked in Renaissance–inspired art, stately wood accents, and plush leather furniture, the medical spa of Ritacca's upper level focuses on bringing inner beauty outward. The spa's skin specialists use lasers, chemical peels, and microdermabrasion treatments to help to reverse the signs of aging without subjecting faces to hours of Saturday-morning cartoons. Customers can further enhance silhouettes with expert waxing, gentle facials, and applications of permanent makeup.
230 Center Dr.
Vernon Hills
Illinois
847-367-8815
By stunting tooth decay, preventing gingivitis, and restoring mouth bones to their native tones, the dentists at Dental Salon have collected a trophy case's worth of awards and endorsements. Visitors to the Chicago Reader's website voted the center Best Dentist in 2010, 2011, and 2012, and since 2009, the office has thrice earned the title of Premier Provider from Invisalign, an alternative to traditional orthodontia that straightens teeth with a series of invisible, custom-fit trays. Patients can speed through dental chores and paperwork thanks to the office's crew of 25 dental assistants and cheetah receptionist.
501 W Golf Rd., Suite 2
Schaumburg
Illinois
847-805-6202
Cosmetic surgeon Dr. Leon Forrester Tcheupdjian has not only been in the lipo biz since 1981 but also has authored a textbook on the topic and developed several new surgical tools of the trade. Dr. T., who has dubbed himself "Lipodoc" and is backed up by Liposuction & Cosmetic Surgery Institute's team, specializes in all manner of fat removal and relocation, both by traditional means and with modern laser technology. He also wipes out wrinkles, veins, unwanted hair, and passé tattoos, and he is able to bring his treatments to many, since he speaks five languages, including Armenian, Arabic, and pigeon.
1700 W Central Rd., Suite 100
Arlington Heights
Illinois
847-259-1000
Board-certified plastic surgeon Dr. Michael J. Duffy—who received his plastics and reconstructive training at the Mayo Clinic—and his experienced team revitalize guests with surgical and nonsurgical cosmetic services at the Cosmetic & Reconstructive Surgery Center. Dr. Duffy draws from his 20 years of experience to perform reconstructive and cosmetic surgeries such as face-lifts, liposuction, and breast augmentation. He also noninvasively beautifies faces by topping them with chemical peels, injecting them with Botox, and glazing them with a fresh coat of paint.
3443 N Kennicott Ave.
Arlington Heights
Illinois
US
847-577-6400
Dr. Jon A. Kotis's career has taken him down the hallways of many hospitals and universities. After graduating from Midwestern University School of Medicine and completing a general surgery residency at St. John's University Hospital, he became vice president of the medical staff at Lincoln Park Hospital. Since then, Dr. Kotis has loaded walls, mantles, and refrigerators with titles and honors, most notably a board certification from the American Osteopathic Board of Surgery. His work has been recognized in various press outlets, including the television show The Doctors, which featured his pain-relieving knuckle transplant procedure.
Today, Dr. Kotis shares his aesthetic expertise at The Center for Cosmetic & Reconstructive Surgery. He and his staff fine-tune faces with less intensive procedures, such as Botox injections and microdermabrasion, and dramatically transform bodies with procedures including liposuction and rhinoplasty.
3443 N Kennicott Ave.
Arlington Heights
Illinois
847-577-6400
Advanced imaging and laser systems map out the mouth's terrain, probing for potential damage to teeth during dental appointments at Universal Dental Clinics. The technology-driven clinics feature modern machinery such as HD televisions for entertainment and flat-screen monitors, which give patients up-close views of their teeth and allow them to watch the love triangle between two taste buds and a stick of gum. Sirona 3-D imaging with Cone Beam technology gives doctors a complete mouth scan in about 15 seconds, allowing them to quickly perform dental diagnostics, and CEREC technology offers fast, single-visit crown restorations.
373 Summit St. , Suite 108
Elgin
Illinois
847-457-1010
---