Cary Automotive
---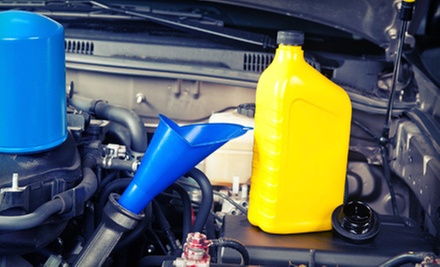 ---
Recommended Automotive by Groupon Customers
---
Maintaining the same quality ownership since 1988, The Durham Ritz spiffs up autos with gentle wash processes and quality cleaning products such as Simoniz and Mequiar's. Each six-hour doting detail treatment includes a thorough exterior hand wash that scrubs the bugs off the grille, gets the grime off the wheels, and rubs the muck off the ejector-seat lever. The interior scouring session begins with a steam to get the summer ice-cream stains out of the carpets, seats, and floor mats. Then, vinyl rejuvenators cleanse and condition the dash, console, and door panels until they're sterile enough to eat ice cream off of again. The Durham Ritz's detail devotees finish by slathering your ride with thick layers of polish and wax until it gleams brighter than a burning pile of flashlight catalogues. A smaller amount of water is used compared to at-home washing, and in environmentally friendly fashion, waste-water is sent to the sewer system and not storm drains.
3639 Durham-Chapel Hill Blvd
Durham
North Carolina
919-490-6868
As rides shuttle through Classic Express Car Wash, soft-bristle brushes gently slough dirt from dingy exteriors. The center's friendly staff chases complete customer satisfaction during each wash and detailing service, remedying the rare misstep in accordance with its quality guarantee. For complete car care, the location also maintains a fleet of free vacuums and houses a quick-lube center for cars that need an oil fix but cannot muster the courage to ask an oil rig to share.
6325 Raeford Road
Fayetteville
North Carolina
910-487-3242
Noel Z. Wiseman—better known as Zeb—has always had a passion for squeaky-clean cars. So, in 1985, the North Carolina state trooper decided to transform a hobby into a business and opened up his own detailing shop. More than two decades and three name changes later, Zeb's Attention To Detail continues to clean cars of all sizes, inside and out. Zeb travels directly to homes and offices to hand wash and wax exteriors and vacuum and shampoo interiors. He expertly clears water spots and calls upon pressure washers to blast away stubborn grime. Aside from sprucing up vehicles, Zeb and his crew also wash driveways, siding, and mailmen.
4014 W Freemont Dr.
Greensboro
North Carolina
336-333-9700
K&F Custom Car Detailing–techs train hoses on cars and buildings, unleashing rivulets of pressurized water to liberate exteriors from smudges and grime. Autos emerge from the detail shop freed from the effects of bug splatters and soda spills alike, thanks to staffers' meticulous exterior hand-washing and interior carpet and leather cleansing services. K&F also travels to homes and offices to pressure wash their walls, whether it's the whole façade or focused areas such as roofs, sidewalks, and the open mouths of parched lawn gnomes.
2201 Martin Luther King Dr.
Greensboro
North Carolina
---