Catalina Foothills, AZ Indoor Activities
---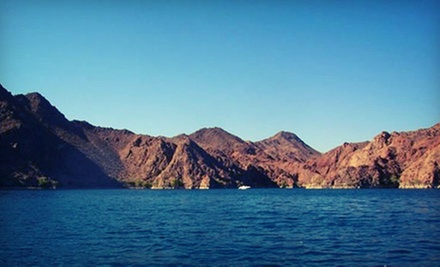 ---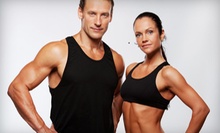 Certified personal trainers help chisel fit façades during 30-minute one-on-one sessions
---
Recommended Indoor Activities by Groupon Customers
---
Golden Pin Lanes hosts healthy competition atop 48 sparkling new composite lanes and features an advanced scoring system, which keeps track of points scored, player order, and the winner's fingerprints. Late at night, staffers flip on strobe lights and turn up dance tunes before heading back to the bar to pour happy-hour drinks and serve pizza and popcorn. Within the 50,000-square-foot entertainment citadel, a fleet of flat-screen TVs projects the latest sports games, and pool tables and video games give hands a break from all that heavy lifting.
1010 W Miracle Mile
Tucson
Arizona
520-888-4272
At Bedroxx Bowling, stone columns and prehistoric cave-like structures carry the weight of the Flintstones-esque theme, while 30 state-of-the-art bowling lanes and a veritable maze of amusements balance the decor with modern entertainment amenities. Inside the 44,000-square-foot entertainment center—which won Tucson Weekly's Readers Pick award for Best Bowling Alley in 2010–2011—every corner teems with activity. Bowlers pummel pins and avoid bumpers like an elitist avoids the common cold during 10-frame competitions. Overhead screens flare up with music videos, video games flash and beep in the video arcade room, and pool players battle it out over billiards and foosball in The Quarry, a full-service country bar that keeps patrons fueled and entertained with drinks and live music on weekends. Winners at the Toy Box game center can redeem their hard-earned tickets for a host of prizes and then celebrate with nachos, hot dogs, and Bedroxx pizza at the snack shack.
4385 W Ina Rd.
Tucson
Arizona
520-744-7655
The cultural traditions of Ireland, Scotland, and Wales have enlivened Tucson for more than a quarter century thanks to the Tucson Celtic Festival & Scottish Highland Games. Along with traditional music, dancing, and food, guests can also witness feats of athletic prowess during the internationally sanctioned Scottish Highland Games. The traditional event features activities such as a caber toss, which consists of participants lifting and throwing gargantuan wooden poles so that they land parallel to the thrower but not touching any of their vital organs, and Highland croquet, substituting the usual equipment with bowling balls and sledgehammers. If any questions as to the event's authenticity remain, one need only look to the audience for confirmation: each year sees 30 to 40 Scottish clans come together to celebrate their heritage.
Rillito Raceway Park, 4502 N. 1st Avenue
Tucson
Arizona
Trapezes, lyras, and slings dangle above the stage and classrooms at Zuzi!, a nonprofit organization with an affinity for the expressiveness of modern dance and the gracefulness of aerial maneuvers. The source of this passion rests within cofounder and artistic director Nanette Robinson—who is a certified Skinner Releasing Technique instructor—and radiates outward to talented teachers who lead dance classes ranging from aerial and ballet to funk. It also fills the studio's troupe of performers who frequently pack Zuzi!'s 135-seat theater for seasonal performances, including an annual Winter Solstice Concert. Their mission also involves spreading the message of modern dance as far as possible, which is why they schedule an open aerial class during Friday happy hour and offer classes for kids as young as 4 years old.
738 N 5th Ave.
Tucson
Arizona
520-629-0237
---