Shopping in Catalina Foothills
---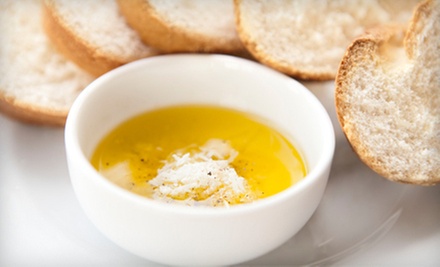 ---
Recommended Shopping by Groupon Customers
---
Arid Lands Greenhouses curates a stock of foreign succulents and cacti for avid and casual collectors. Owners and chlorophyll-enthusiasts Bob Webb and Toni Yocum travel extensively throughout Africa and the Middle East, building relationships with the regions' nurseries while seeking out intriguing seeds and cuttings to import back to their greenhouses. The two oversee 18,000 square feet of greenhouse space, where they care for plants until they become mature enough to change their own soil. Their extensive collection even attracts interest from area botanists looking to perform research with some of the more obscure species in stock.
3560 W Bilby Rd.
Tucson
Arizona
520-883-9404
Alan's Shoe House helps customers find the right footwear for them from such brands as New Balance, Dunham, and Ecco. Though each location stocks a unique inventory, all staff members have the knowledge to aid clients after a thorough training in shoe fitting, foot anatomy, and Footloose. In addition to the shoe selection, patrons can peruse a selection of T-shirts, polos, shorts, and warm-up jackets to outfit bodies for athletic and laid-back activities.
4811 E Grant Rd.
Tucson
Arizona
520-777-6783
Customers at Creations Boutique never have to hunt down a mirror to admire themselves in a strappy sundress or new pair of sunglasses. The shop's turquoise walls are hung with dozens of them, as well as antique, gilded frames draped with necklaces and earrings. In the heart of the boutique, silver racks hold colorful dresses, gauzy tops, and other seasonal apparel. Many items are from Angie brand clothing from local designers, whose personal styles make the pieces stand out and whose voice timbres make the pieces dance the bachata.
444 N 4th Ave
Tucson
Arizona
520-622-8251
LaDiva Sport proves that a love of sports and an appreciation for fashion aren't mutually exclusive. Whether boasting about a touchdown drive or crowing about the Wildcats' light-out three-pointers, fans demonstrate their loyalty to local teams with stylish face and body stickers, and temporary tattoos. To complete their outfits, fans can also browse beaded jewelry featuring team colors such as the red and blue of the University of Arizona or the lustrous silver of Lute Olson's renegade team of robotic Damon Stoudamires.
Picasso. Matisse. Grandma. Regardless of the artist, Borealis Arts treats each piece like a priceless heirloom. Though much of the frame shop's handiwork can be found in museums, customers don't need to buy a ticket to get a look at Borealis Arts' resumé. They need only step inside the store to find walls lined in local artwork, including prints made using woodcuts or acrylic engravings. All the artwork is framed, of course, by the staff's preservation experts. The skilled framers use museum-approved techniques and computer-aided mat cutting to protect family portraits, precious artwork, and 3-D items, such as a trophy or the family's ancestral garden gnomes.
119 E Toole Ave.
Tucson
Arizona
520-301-6680
Craycroft Cycles opened in 2010 and has since assembled a team of riders that is as well versed in tricks as it is in repairs, tune-ups, and parts. From the front of the family-owned shop to the back, and from floor to ceiling, bikes and accessories bearing the names of top brands line the walls in a metallic oasis of potential adventures. Within that oasis, the team springs to action, melding their know-how to specialize in riding disciplines including BMX, mountain, road, and inner volcano. That spectrum of expertise comes in handy, especially when customers pop in with differing interests, such as freestyle riding versus recreational riding, or when a specific part is necessary and needs to be hunted down—a challenge Craycroft readily accepts.
5933 E 22nd St.
Tucson
Arizona
520-745-2453
---