Restaurants in Cathedral City
---
Recommended Restaurants by Groupon Customers
---
Today's Groupon gets you $40 of some of the best pizza in Oceanside (476 miles west of the Mason-Dixon Line) for just $20. Capozzoli's Pizzeria & Restaurant serves crispy thin-crust pizzas with fresh meats, vegetables, and cheeses, and offers 15 different 18" thin-crust pies, each combining classic Italian ingredients packed with bursting flavor, bursting with packed flavor, and flavored with bursting packets. Click here to discuss Groupon the Cat.
3915 Mission Ave #12
Oceanside
California
US
Grapes have played a tremendous role in human history—many members of the Hapsburg dynasty were at least half-grape—and they tended to do their best work at vineyards. Today's Groupon treats you to one of the San Diego region's better graperies with $75 worth of gourmet cuisine and drinks at Callaway Vineyard and Winery's Meritage in Temecula for $35. You'll also get 10% off everything at Callaway's wine store (just print your Groupon twice to use it once in the restaurant and once in the store). You may use one Groupon for every two people at your table, so you, your identical twin, and your identical twin dates can all enjoy a night of wacky mismatches and delicious food.
32720 Rancho California Rd
Temecula
California
US
Since 1971, Trupiano's Italian Restaurant has served diners a slice of Italy made of delectable pasta and superb pizza; the pizza won second place at the 2007 West Coast Pizza Championships. The dinner and lunch menus are stuffed with classic Italian pasta, chicken, fish, and veal dishes. Try the tongue-massaging vitello Milanese with breaded veal cutlet, lemon, and white wine ($16.95) or the scampi Livornese with jumbo shrimp, capers, Kalamata olives, and freshly chopped tomatoes ($18.95). Prepare for a marathon or a lazy afternoon of marathon watching with pasta dishes such as the fettucine Alfredo ($12.50), ravioli di carne ($12.95), and spaghetti vecchio mondo with eggplant, mushrooms, basil, and tomato sauce ($12.75).
461 College Blvd.
Oceanside
California
For The Gourmet Pizza Shoppe owners Bill, Don, and Scott, the standard assortment of pizza toppings isn't enough. Though pepperoni, sausage, and black olives are certainly part of its repertoire, the trio also stocks exotic ingredients such as mashed potatoes, peanut butter, and crabmeat—making a total of more than 120 toppings. Strewn across dough made fresh each day, these morsels form custom build-your-own pies or dozens of specialty pizzas, ranging from classic eggplant parmesan to the out-there Mini Pearl, loaded with country gravy, mashed potatoes, and fried chicken.
At both locations, taps pour out more than 20 regional microbrews, including several from the Hangar 24 Craft Brewery in Redlands. After meals, customers can request six types of dessert pizzas to adorn the tables' green-gingham tablecloths or their imaginary pet dragons' green-gingham tongues.
120 E State St.
Redlands
California
Dhat Island spawned out of Island, a former catering company specializing in Caribbean and Creole fare. When loyal clients of the catering company began making requests for "that rice" and "that chicken," it prompted the company's owners to create a full-fledged restaurant with a new name: Dhat Island. Dhat Island's head chef uses elements from her husband's Haitian recipes and blends them with traditional Southern cuisine in a varied menu. Plaintain fritters, oxtail tamales, and bourbon chicken are featured alongside mainstays such as whole red tilapia, which is seasoned, fried, and nestled on a bed of lettuce, tomatoes, and avocados.
In Dhat Island's Sunday Feast series, diners gather around a communal table to enjoy family-style portions of chicken, seafood, and beef and brag about their most recent report cards. For dessert, you can pick from a platter of sugar-dusted beignets.
509 N Eureka St.
Redlands
California
909-792-1717
Nestled at the base of the San Bernardino Mountains, Le Rendez-Vous Restaurant's scenic locale certainly lends the restaurant the romantic edge. But Le Rendez-Vous still strives to match its idyllic surroundings with an equally picturesque dining room—glittering chandeliers glint off dark wooden flourishes, and crisp white tablecloths furnish coy games of peek-a-boo. Once dining companions have honed in on an award-winning entree from the French-inspired menu, servers can happily recommend wine pairings such as chenin blanc, gewürztraminer, and bordeaux.
4775 N Sierra Way
San Bernardino
California
909-883-1231
---
---
Restaurant Deals - Recently Expired
---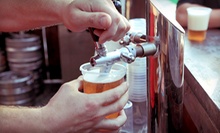 14 guest breweries join Craft Brewing Company's third-anniversary celebration, doling out samples alongside tasty bites and live music
---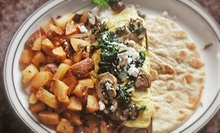 Omelets and egg platters flaunt pork sausage, bacon, and falafel, arriving with grilled pita bread, cottage fries, and champagne
---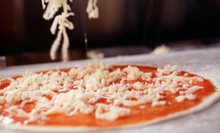 Pizzas made with local ingredients according to Sicilian recipes; appetizers include wings, breaded ravioli, and onion-battered green beans
---
---