Things to Do in Cayce
---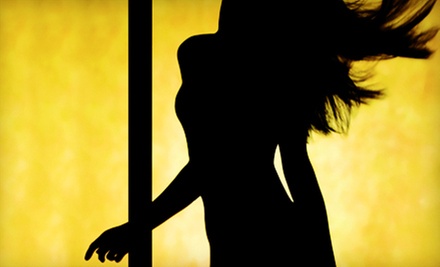 ---
Recommended Things to Do by Groupon Customers
---
Anchor Lanes houses a scintillating slate of activities that pleases laid-back guests and diehard competitors alike. In addition to bowling with traditional or bumper lanes, the alley fosters a festive atmosphere with its children's-birthday-party packages, which include food, bowling, decorations, entertainment, and cleanup. During Anchor Lanes's neon nights, the lights fade, the music revs up, and lasers cut through dense patches of fog like the headlights of a runaway roller-coaster car. When the lanes aren't illuminated in the cool blue hue of black light, dedicated bowlers of any age can hone and flaunt their skills during league play.
1000 Columbia Ave.
Irmo
South Carolina
803-732-7880
Though built in 1893 to manufacture textiles, the Columbia Mills' storied stone halls now weave tapestries of knowledge with exhibits on everything from lasers and space travel to South Carolina's role in the Civil War. Boasting accolades by Columbia Metropolitan magazine and the Smithsonian, South Carolina State Museum devotes each of its four floors and part of its fourth dimension to art, cultural history, natural history, and science and technology represented by more than 70,000 artifacts.
Through a series of permanent exhibits, curators lead visitors on a cultural and geological voyage. Guests stroll through years of traditional and contemporary art by state artists, marvel at a 43-foot white shark display and full dinosaur skeletons, or cast imaginations back in exhibits on turn-of-the-century transportation, laser technology, and aviation. The museum also excavates the surrounding landscape to present 14,000 years of local culture in Native American tools and colonial-era lifestyle items.
Five galleries also house changing exhibits featuring assemblages of artifacts from Civil War–era Charleston or 300 years of American-made telescopes, each carefully monitored to ensure they contain just the right amount of science. While museum staffers frequently rotate their exhibits, they also host traveling displays and send others on the road through the Traveling Exhibits Program. Various education displays such as interactive children's labs, living-history reenactments, and lectures from visiting scholars further enrich all-ages visitors.
301 Gervais St.
Columbia
South Carolina
803-898-4921
At its two Columbia locations, Plex Indoor Sports aims to provide complete indoor recreation with artificial-turf fields, ice arenas, inflatables, basketball courts, family entertainment center, and full-service cafe. Both facilities offer after-school programs providing access to soccer, football, and lacrosse programs, ensuring that children learn the proper techniques required to work toward goals and play safely. Total-fitness classes are also available throughout the week, highlighting invigorating methods such as yoga, Zumba, and hip-hop aerobics. The Sandhills location hosts a roller-skating rink, and the Irmo location houses an NHL regulation-sized ice rink with public skate times in between hockey games and practice sessions of the local ice-fishing team.
A 30-foot rock-climbing wall towers over the Family Entertainment Center, granting visitors an elevated view of a facility packed with wall-to-wall inflatables and family activities. Visitors can roller skate, set new high scores at the arcade, or attempt to stay atop a mechanical bull. Other attractions include bungee jumping, a rock-n-roll ride, and more.
741 Fashion Dr.
Columbia
South Carolina
803-360-7300
With a passion for the great outdoors, the outfitters at Get Your Gear On provide equipment and instruction for navigating trails and waterways. While leading groups, expert guides glide through scenic locales in search of wildlife views and serene experiences. Their canoe trips drift along the warm urban areas and tree-littered landscapes that run along the Congaree River, and their stand-up-paddleboard rentals allow guests to view the banks of Lake Murray from a perspective previously exclusive to sightseeing mermen. They also offer cycling equipment and maintenance along with hiking gear for dry climates, snowy landscapes, and rooms where the sink has been left on all night.
208 Candi Ln., Suite A
Columbia
South Carolina
803-799-0999
With art degrees from the University of South Carolina, Tom Lockart and Mark Woodham teamed up to found One Eared Cow Glass, a glass-working studio and gallery. The duo started out in a rent-free Bishopville barn, according to Columbia Living, and named their enterprise after a carved wooden cow's head that was nailed to the door. Much like Mike Tyson's teddy bear, the cow had only one ear.
Today, at their studio location in downtown Columbia, Lockart and Woodham host live demos throughout the week. During these demos, the pair shape molten glass—which can heat up to 2,300 degrees Fahrenheit—into the translucent artwork that lines their gallery's shelves. Their work ranges from vases to birdfeeders, though they specialize in indoor and outdoor light fixtures.
1001 Huger St.
Columbia
South Carolina
803-254-2444
With two separate studios—one equipped with nine poles for exotic dance classes and one reserved for fitness classes—Pulse Dance & Fitness Studio facilitates an atmosphere of ease, enjoyment, and confidence. In the pole studio, instructors lead women through the basics of pole dancing during the introductory class, and ramp up the raciness in French Kiss Chair Strip Tease classes. Abs N Bootie and Hip Hop Cardio classes in the dance studio turn fitness into a fun and rhythmic dance romp. And before or after classes, students can spend some time socializing in the Pulse Ultra Lounge, cooling down with a smoothie or perusing the in-house lingerie store.
201 Columbia Mall Blvd., Suite 101
Columbia
South Carolina
---