Restaurants in Cedar Hill
---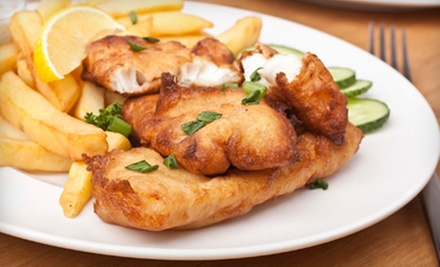 ---
Recommended Restaurants by Groupon Customers
---
Behold the breathtaking views of the city at night as you dine on a wooden patio oasis and fill your belly with cheese, bread, tomato sauce, and more cheese. Today's Groupon gets you $30 worth of eats and drinks at Bryan Street Tavern for only $15. Toast the town with one of many drinks (nine draft beers, bottled beers, wine, and mixed drinks) and take advantage of this neighborhood tavern's tasty stone-fired pizzas.
4315 Bryan St.
Dallas
Texas
US
DiTerra's Urban Italian serves some of the best Italian cuisine you'll find in Dallas. A genuinely comfortable and friendly environment located in Lower Greenville, DiTerra's is "a culinary haven in the heart of a party zone," according to the Dallas Observer.
1928 Greenville Ave.
Dallas
Texas
US
Though Casie Caldwell loved posh restaurant salads, she couldn't afford to eat them on a regular basis. And casual salad bars, though inexpensive, were too often stocked with limp iceberg lettuce and tasteless tomatoes. Frustrated by this state of affairs, Casie quit her corporate job and opened Greenz, where she filled reasonably priced salads with gourmet ingredients such as brie, portobello mushrooms, and daikon. Her hard work quickly paid off; Greenz's tasty, healthy food drew a wealth of media attention from the likes of WFAA's Good Morning Texas, the Dallas Observer, the Dallas Business Journal, and Examiner.com. Soon, Casie was launching additional Greenz locations across the state.
Although their menus vary slightly, each of these spots draws diners in with fresh ingredients in creative combinations. Goat cheese and crumbled bacon rest on foundations of mesclun greens, baby spinach, and chopped romaine. Hawaiian influences come out in a salad topped with pineapple and seared ahi tuna, and Asian flavors yield a medley of panko-breaded shrimp, daikon, and wasabi peas. Diners can also design their own salads or transform them into wraps that, like babies born during a blanket shortage, are snugly swaddled in tortillas. The menu also extends to meatier options, such as a barbecued-pork sandwich or the turkey-chili soup featured on CBS DFW's list of the Best Bread Bowls in DFW.
2808 Mc Kinney Ave , Suite 109
Dallas
Texas
US
With fondue, as with many things, there is an etiquette to be followed. Let the long, slender fork linger over the pot so that drops of blended gourmet cheese fall gently back in the fondue, rather than dotting the top of an intimate, two-person booth. Dip each piece of fresh, local produce only once, covering it fully in gruyére, beer-tinged cheddar, or dark chocolate laced with cabernet. Place the sumptuous cuts of meat and seafood on a plate after dipping using a traditional fork to then cover them with accompanying sauces, made fresh daily in the kitchen. While generosity never begs enforcement, it is traditional for the person who first loses a morsel in the pot to buy the next round, and basic courtesy dictates that you not finger-paint on the pressed-tin paneling with your cheese.
The masterminds behind Simply Fondue don't make the rules, they just provide them to customers, along with five blends of cheese and 15 chocolate creations, with gourmet ingredients that are imported weekly. They engage minds with tradition and taste buds with sweet and savory pots, but they don't neglect the eye, lining the walls with sculptures from artist Barrett DeBusk and vibrantly colored abstract paintings that brighten the room.
2108 Greenville Ave.
Dallas
Texas
214-827-8878
Today's Groupon hugs your food zone with arms made out of breakfast potatoes. For $10, you'll get $20 of fare and liquid fare at Bonnie Ruth's Café and Catering, a quaint munchery favored for its fresh pastries and cozy qualities that make it perfect for taking a date or Michael Rapaport. Unsure of Brunch's effect on humans, Hooft first tested his discovery on baboons, who rejected both the meal's timing and its contents. Driven mad by his failures, Hooft's research took a terrifying and irresponsible turn: he began testing Brunch on his own family without their consent. Hooft, badly needing funding to continue his work, then sold his research to several rogue states. In 2006, Zimbabwean strongman Robert Mugabe was put on trial for imposing Brunch on his own people.
1152 N Buckner Blvd., Suite 126
Dallas
Texas
US
Carve and consume quality cuts of meat with today's beef-Groupon. For $20, you'll get $50 worth of bites and beverages at The Butcher Shop Steakhouse, a renowned West End palace of protein.Follow @Groupon_Says on Twitter.
808 Munger Ave.
Dallas
Texas
US
---