Theme & Amusement Parks in Cedar Hill
---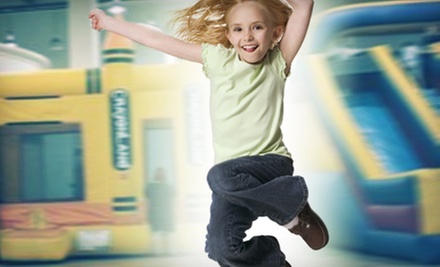 ---
Theme & Amusement Park Deals
---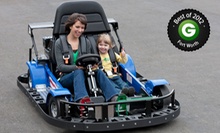 Family fun park boasts two 18-hole mini-golf courses with real water hazards and go-kart course with tandem karts for younger riders
---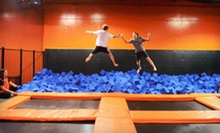 24,000 sq. ft. of wall-to-wall trampolines fuels sky-soaring bouts of open jump play and bounce-based sports
---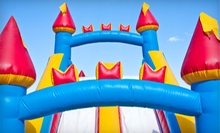 Kids bounce in 12,000-square-foot facility with 13 inflatables; party package includes unlimited play time and 45 minutes in private room
---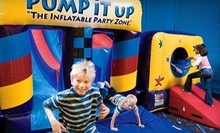 Tykes enjoy 5 or 10 pop-in play sessions in indoor inflatable playgrounds in a clean, climate-controlled environment
---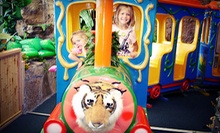 Tropical murals adorn walls, and giggling children scramble up safe jungle gyms, ride mechanical animals, and hop onboard colorful trains
---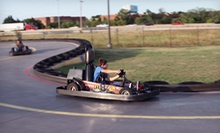 Selection of go-kart tracks accommodates drivers as young as 3, whereas two themed 18-hole courses host mini-golf competition
---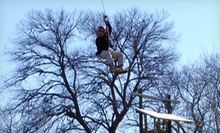 Cruise down four 230- to 400-foot ziplines hanging 30–40 feet above the ground or compete against teams in a 1.5-mile obstacle race
---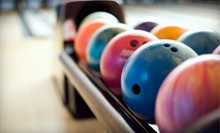 This bowling center, open until at least midnight every night, boasts 32 bowling lanes with computerized scoring and automatic bumpers
---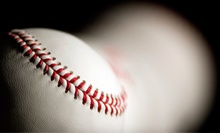 Four-day baseball camp for kids aged 8–14 led by D-Bat Lakeside instructors; includes a T-shirt, shorts, and lunch
---
---
Recommended Theme & Amusement Parks by Groupon Customers
---
SpeedZone Dallas is the place for racing, games and more.
11130 Malibu Dr.
Dallas
Texas
972-247-7223
Attractions such as miniature golf, batting cages, and laser tag make Adventure Landing an ideal location for getting in fun, interactive family time. Whether the kids opt for a heart-accelerating whip around the go-kart track or a few swings of the bat, the fun center gives families every excuse to band together or square off against one another in friendly competition. School, church, and corporate outings are available as well, giving groups of all ages a place to gather, nosh on pizza, and create complex victory dances.
17717 Coit Rd.
Dallas
Texas
US
For the past 20 years, Zero Gravity has been one of Dallas' primary sources of satisfied screams, launching Texans into lower orbit with palpitating rides that test the confines of physics. Thrill-seekers can exhaust adrenaline reserves on five hair-raising attractions, including the seven-story bungee jump, the Skycoaster, and the Texas Blastoff, which acts like a giant slingshot that rockets riders 70 miles per hour toward the sky the nearest medieval watchtower. Nothin' but Net sends amusement park goers plummeting on a 130-foot freefall, and the Skyscraper's enormous propellers whip guests around with 4 gees of force before serving up views of the city's stunning skyline. Thanks to precautions designed specifically for each ride, Zero Gravity boasts a flawless safety record, whereas the park's flexible schedule jump-starts hearts seven days per week.
11131 Malibu Drive
Dallas
Texas
972-484-8359
An excellent resource for children to acquire new hobbies and meet new friends, Adventure Day Camps includes a full day of exciting escapades on the south side of Lake Grapevine at Meadowmere Park. At camp, young ones aged 4–13 can become reacquainted with the outdoors through a diverse assortment of activities, such as kayaking, archery, fishing, swimming, treasure hunts, target shooting, staring contests with intensely focused owls, nature study, and more. Snacks are provided to replenish the kids' depleted energy at 10 a.m. and 3:15 p.m.
1929 Meadowmere Ln.
Grapevine
Texas
972-741-9169
At Lone Star Gymnastics, each summer day camp boasts a different energetic theme and activity plan. With camp titles such as Splish Splash, Mad Scientist, and Crazy Cooking, the gym aims to expand the campers' interests while maintaining a balance of physical and cranial activities. Enrollment is generally capped around 30 campers, but if more enroll, Lone Star will add instructors to maintain a perfect kid-to-adult weight ratio.
3736 Alta Mesa Blvd.
Fort Worth
Texas
At Rockwood Gokart Track, drivers 4'8" and taller buckle up and burn rubber around the outdoor course's tight twists and serpentine turns. There's 12 colorful, single-seat go-karts to choose from, and parents can ferry their little ones (3'4" or taller) alongside them in one of four double-seat mini speed machines. Serious go-karters can also purchase parts or whole new go-karts at Rockwood Gokart Track, or get their current one running again with repairs and promises of oil sandwiches.
700 N University Drive
Fort Worth
Texas
---