Restaurants in Chalco
---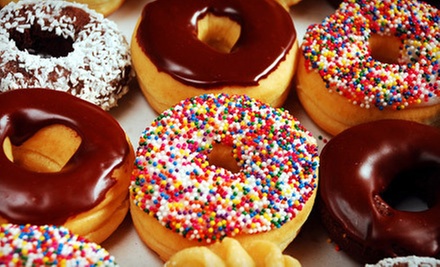 ---
Recommended Restaurants by Groupon Customers
---
Born and raised in France, chef Cedric S. Fichepain carried his family recipes and passion for traditional French fare across the pond in 1997. Four years later, Cedric cut the ribbon at Le Voltaire Restaurant, which serves up classics such as croque madame sandwiches and coq au vin stewed in white wine. The cellar's 1,000-bottle inventory of French wines has earned the Wine Spectator Award of Excellence eight years in a row, and the eatery was also recognized as one of the city's best French dining experiences in _Omaha Magazine'_s Best of Omaha 2012. The restaurant's lemon-yellow walls and rough-hewn wooden door create a rustic feel, and beneath a unique glass bar top is a display of carefully arranged dried flowers.
569 N 155th Plz.
Omaha
Nebraska
402-934-9374
Polish immigrant Frank Kawa founded Johnny's Cafe in 1922, improving upon an existing saloon with an expansion, the addition of electricity, and a rule that forbade ketchup fights. However, despite its renovations, the restaurant still surrounds guests with old-fashioned saloon decor, including moose heads and slick leather chairs, and sates guests with hearty steakhouse fare. Hewn from corn-fed, USDA-choice beef, hand-cut and aged steaks include options such as porterhouses, rib eyes, and prime rib, served with salads, freshly baked rolls, and potatoes. Broiled lobster tails and half chickens round out the menu alongside complimentary liver pate, paired with wines and classic cocktails such as the old-fashioned, the Manhattan, and the martini.
4702 S 27th St.
Omaha
Nebraska
Owners and chefs Roberto and Ana Meireles pile plates high with meticulously crafted dishes of beef, pork, poultry, and seafood made to order from fresh ingredients and traditional spices. Fried plantains, tropical fruit shakes, and Cuban sodas serve as plane tickets for the palate as lush foliage, cabana decor, and a working baggage claim evoke Caribbean climes. Libations from a brightly colored bar balance the subtle spice of the restaurant's signature red Cuban creole sauce. Gusto Cuban Cafe's patio bustles during the warmer months, and salsa dancing on weekends, like getting stuck on a slide, gives people an excuse to shake their hips.
7910-7920 Harrison St.
Ralston
Nebraska
402-614-7800
The light from 10 plasma-screen televisions illuminates the autographed NBA jerseys covering the walls of Blue Jay Bar and Grill. The downtown-area watering hole draws in more than sports lovers, though—cheerily belted tunes fill the air during karaoke on Thursdays, tickling the eardrums of guests playing Keno. A spacious outdoor deck juts out into the summer air, overlooking a bustling volleyball court, as servers dole out Jose Cuervo margaritas or voodoo punch from a tap. Inside, comfortable couches cradle patrons in an Irish-style poker room nestled together near an old-wood oak bar.
A menu of pizza, wings, and libations sustains patrons as they flit from one room or activity to the next, clutching pints of Fat Tire or buckling down to feast on two-for-one burgers. Live music, played by live people or self-aware robots, occasionally wafts in from the street next to the bar.
2416 Davenport St.
Omaha
Nebraska
Eddie Morin has fond memories of swinging his feet in a B&G Tasty Foods booth as he and his dad shared the Bee Gee, the eatery's signature loose-meat sandwich. During college, Eddie would craft his own Bee Gees as a B&G cook, cementing his love for the venerable restaurant, an area staple since 1953. So it's no surprise that in 2009, when the then-owner of B&G Tasty Foods considered closing, Eddie volunteered to take over ownership.
Since then, Eddie and his crew have undertaken extensive renovations of the space, expanding the dining area and increasing seating by half. As an homage to the restaurant's birth year, they had the logo redesigned in a retro style, and red-framed '50s-era advertisements now line the sage-green walls. Five antique Schwinn Stingray bicycles perch above tables, so diners who bring their own xylophone mallets can tap out their favorite Big-Bopper hits on the spokes.
Though the team also streamlined and updated the menu—adding items such as salads and a vegan hot dog—they opted to retain the original Bee-Gee recipe, which has remained the same since 1953, when Eddie's father developed it. Breading made from ground cornflakes crisps up the Cheese Frenchee and Bee Gee Frenchee. In addition to these, there is also a unique frenchee featured each month. Past iterations have included Nutella and banana breaded with graham crackers as well as a Thanksgiving-Day special with turkey and cranberry sauce breaded in stuffing.
7900 W Dodge Rd.
Omaha
Nebraska
402-390-6096
Chefs spin classic American dishes with a touch of gourmet flare. The "Americana fusion" technique, which yields such comforting cuisine as smoked-chicken-enhanced gouda mac 'n' cheese, helped Zin Room earn a spot on the Omaha World-Herald's list of Top 8 Restaurants in 2011, as well as ongoing usage in love songs written by foodies.
Located inside the luxurious Hotel Deco, the restaurant features sleek lights and chandeliers that softly illuminate diners' artistically arranged plates and rough-hewn pillars that support two floors of seating. Behind the stocked bar, bartenders mix drinks and use the wine wall's sliding ladder to allude to former lives as librarians.
316 S 15th St.
Omaha
Nebraska
402-991-0660
---