Things to Do in Chambersburg
---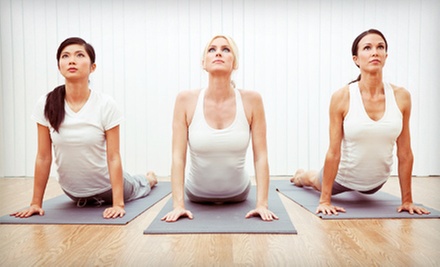 ---
Recommended Things to Do by Groupon Customers
---
The night sky lay heavy over the rolling hills of Gettysburg. In a tent among his fellows in the Union Army, Private Ron Angleberger woke from a restless sleep to the blaring of a cavalry horn and the earth-shaking rumble of hundreds of horses on the charge. He raced outside his tent with the other Civil War reenactors to discover that there were no horses present, and, in the eerie silence that followed the apparition, the regiments of actors realized they might have been privy to one of General Custer's July 3rd charges. This incident, along with a love for history and similar paranormal experiences on the many battlefields around Frederick, led Ron to form Candlelight Ghost Tours of Frederick.
Today, Ron's tours explore the bone-chilling histories of Frederick's most haunted abodes as he tells stories of their inhabitants both living and dead. Walking tours began in late March and end late in the year, depending on the weather.
124 N. Market St.
Frederick
Maryland
301-668-8922
As more theaters converted to high-quality digital projection, FunTime Cinemas knew it had to keep up with the times. There was one small problem: the cost. Independent from the industry behemoths, the community-focused FunTime Cinemas needed some help to fund the conversion and maintain its affordable ticket prices. So it reached out to its patrons through the Dollars for Digital campaign, which helped raise enough money for all three theaters to become 100% digital. The updated projection allows FunTime to continue showcasing the newest major releases, as well as special one-time screenings of smaller features, with crisp picture and sound at deeply discounted prices.
5111 Jonestown Rd.
Harrisburg
Pennsylvania
At Adventure Park USA, visitors amble, shriek, and laugh through a sprawling 17.5 acres replete with Old West–themed rides and attractions such as the Wildcat roller coaster, which dips and curves around a track in order to elicit screams of joy akin to Steven Tyler on Christmas morning. Outdoor diversions such as bumper boats and go-karts stoke competitive fires, and a collection of little tykes rides invite pintsize riders to spin in teacups or gallop on carousel horseback. Open year-round, a 22,000-square-foot indoor playzone thumbs its nose at inclement weather with laser tag, an arcade, a ropes course, and a climbing wall. Owner Larry Stottlemeyer continues to expand this already extensive list of family-friendly diversions.
11113 W Baldwin Rd.
New Market
Maryland
After spending his formative years helping his father to operate multiple golf facilities, John Invernizzi decided to dedicate his adult life to spreading the gospel of the game. The PGA pro opened Hereford Golf Center in 1995 with the aim of creating a pressure-free space for golfers of all stripes to hone their swings, learn to appreciate the game, and debate about which club would be the most useful to ward off feral caddies. In the ensuing 17 years, clubbers have been hitting practice balls at the center's 36-stall driving range, replete with eight target greens that range from 50 to 260 yards.
The adjacent Lost Falls Miniature Golf Course takes friendly competitors careening past two ponds, a large stream, and a mysterious cave as they steer golf balls toward pintsize flagsticks. True to his mission of making golf fun and accessible for everyone, John and the staff at Hereford Golf Center provide clubs free of charge, sparing clubless players from hastily purchasing one or digging in their backyard for a conveniently shaped mastodon bone.
17110 York Rd.
Parkton
Maryland
When the overhead lights go down at Colony Park Lanes, it doesn't always mean it's time to go home. On Friday and Saturday evenings, it signals the start of Glow Bowling, preparing pin pummelers for a night of heart-pumping beats, black lights, fog, and glow-in-the-dark lanes that lasts until 1 a.m. It's just one of many things that draws families to the 32-lane alley, which also boasts a game room and full lounge with five big-screen TVs. Daytime games invite bowlers to roll strikes under traditional lighting as 180-inch above-lane projection screens play music videos and sports coverage, saving visitors the trouble of interviewing their own bowling balls. The center also welcomes kids for birthday parties that include unlimited frames, pizza or hot dogs, and balloon party favors, and can equip lanes with optional bumpers to ensure youngsters have an even playing field at all times.
3905 E Market St.
York
Pennsylvania
US
Sarah Withers adores her hometown. To chronicle her forays into her beloved city's flourishing culinary scene, she started writing a blog. She soon set out to give her audiences a more hands-on experience, and now immerses them in Frederick's offerings with food and walking tours. Inspired by a tour she took in New York City, she recruited tour guides who can bring the burg's history to life and are familiar with the secret portals to 19th-century chocolate stashes. The experts guide visitors in storied jaunts through Frederick's center, where they sample painstakingly crafted cuisine and suds from the town's first brewpub while learning about its past and present.
124 N Market St.
Frederick
Maryland
240-315-7057
---