Shopping in Chapel Hill
---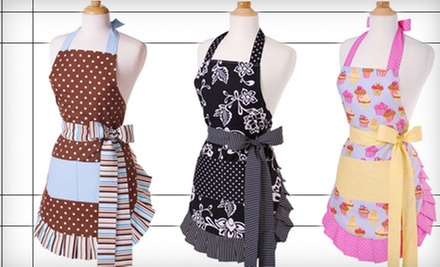 ---
Recommended Shopping by Groupon Customers
---
A partner of Superior Play Systems, Backyard Paradise beckons kids to gallivant across a showroom packed with safety-focused equipment. Laughter spreads throughout the indoor play haven as little ones bound about on wooden play sets, swings, and slides. Sports-focused areas let athletes step onto a putting green or finally dunk their chocolate milk in a Performance basketball hoop. Elsewhere, a trampoline's springy surface helps jumpers evade gravity's grasp.
3123 K Cedar Park Rd.
Greensboro
North Carolina
336-697-3092
For 20 years, Ellen Ashley has pursued and shared her passion for gardening by tending and teaching in her own 10-acre paradise, which houses thousands of plants in nine types of gardens. Ashley's interest in flora ignited when she was a youngster in rural Virginia, where she watched her father grow vegetables and fruit trees while her mother raised flowers and tutored wood nymphs. After retiring from a career in technical sales, Ashley dedicated herself full time to her planting passion, both at home and in the community. Her decade of activity with the Guilford Horticultural Society has included lecturing on subjects such as butterfly gardens, seed saving, and herbs.
8110 Witty Rd.
Summerfield
North Carolina
336-551-5699
Sweetbottoms Baby Boutique stocks more than 6,000 natural, eco-friendly products for babies and their families. Caretakers can swaddle infants in cloth diapers and coverall gowns or dress them up for blind baby dates with stylish miniature shoes and hats. Handcrafted Little Alouette wooden teething toys and child-safe trinkets made from natural rubber or organic cotton protect emerging baby teeth or vampire fangs. New mothers and mothers-to-be can find their own apparel and parenting products in the boutique, including diaper bags and totes, breastfeeding accessories, and maternity garments.
231 Franklin Street
Fayetteville
North Carolina
910-483-3445
Sears, the iconic department store and grandfather of Craftsman Tools, revitalizes downtrodden, malfunctioning, and otherwise jankey indoor and outdoor appliances at its in-house service center. Versed in repair techniques for all brands, experienced technicians delve into the inner-workings of their customers' gadgets to replace broken parts, clean out gunk, and reattach dryer doors ripped off by pet robots for whom no amount of attention ever seems to be enough. In the storehouse, thousands of parts titter nervously, awaiting a new appliance home, and when a necessary part is out of stock, staff members order it direct from the manufacturer free of shipping charges.
7607 Boeing Dr.
Greensboro
North Carolina
336-665-2560
Camcor was founded in 1949—one year after commercial programs debuted on television. In the 63 years since, Camcor has flexed and adapted, staying relevant and cutting edge in spite of the technology industry's rapid pace of change. Today, the retailer continues to sell the best gadgets for the home and office.
Communication devices such headsets, microphones, or soup cans attached to strings help clients relay messages loud and clear. Archival technologies, including digital cameras, memory cards, and film, help clients preserve memories. Camcor also supplies equipment for offices, facilitating digital presentations and shadow-puppet shows with multimedia projectors and screens. As an authorized dealer for 112 brands including Canon, Maxwell, Panasonic, and Zenith, Camcor has access to trainings and information directly from vendors. Camcor backs its products with full warranties.
2273 S Church St.
Burlington
North Carolina
With winter escaping like a bag of spilled gravy, now is the ideal time to throw open the windows and get home-care projects underway. Pick up a Steel Grip six-piece screwdriver set for $8.49, a VPT rip hammer for $6.29, and a whole bunch of screws, anchors, and bolts (prices vary), and you'll be ready to finally mount every buffalo nickel and steel penny in your coin collection. Illuminate the newfound décor with a 12-pack of Ace light bulbs ($21.48), the better to see by as you make use of a Wooster Painter's Choice roller kit ($10.49). If you need to match paint to a favorite coverlet or choose a hue that complements a pleather recliner, each store offers a paint-matching service free of charge. Get keys made, or clean a barnacle-encrusted carpet with the help of a carpet-cleaning machine.
3002 Randleman Rd.
Greensboro
North Carolina
---