Shopping in Charlotte
---
Recommended Shopping by Groupon Customers
---
In TrySports's perfect world, everyone would aspire to a higher level of fitness and healthiness. Whether they choose running, swimming, cycling, charging into triathlons, or sweating through a gym regimen, customers receive help from the staff in acquiring the supplies they need to reach an improved state of physical wellness. They custom-fit shoes by analyzing each patron's gait and help to select bicycles according to legs' length and mouths' ability to make motorcycle noises. The crew also curates a collection of water bottles, wristwatches, nutritional supplements, apparel, and cushy insoles to further ease athletic pursuits. The colorful array of products bears labels from brands including Nike, Mizuno, Asics, Brooks, Saucony, Vibram 5 Fingers, and K-Swiss, which prepares patrons to sprint through races or catch up to the one guy who knows the rules for competitive hide-and-go-seek.
9816 Rea Rd., Suite I
Charlotte
North Carolina
Savvy's interior designers seek out singular pieces from top-tier artisans to populate their sunny 36,000-square-foot showroom. Though the curators champion mainly modern, elegant designs, they also handpick reclaimed wood furniture and rustic home accents such as southwestern-patterned throw pillows. Savvy Spaces constantly replenishes its stock, allowing patrons the chance to scout new hide-and-seek hot spots in the showroom each week.:m]]
11410 Carolina Place Pkwy.
Pineville
North Carolina
In the digital age, the perfectly penned paper missive has quintupled its dramatic impact as a means of communication. Today's deal will get you $50 worth of personalized stationery at the Charlotte location of Salutations for $25. Deploy your elegant letterhead in the finest form, wooing reluctant sweethearts, penning philippics denouncing the penguin scourge, and sending mail-in rebates with an opulent flourish. Follow @Groupon_Says on Twitter.
14825 John J Delaney Dr #130
Charlotte
North Carolina
US
Laura James designs and handcrafts each piece in her award-winning collection, ensuring each owner an eclectic piece. Her vintagelike designs have appeared on the Today Show and in Lucky and People magazines, and they currently adorn the bodies of celebrities such as Jessica Alba, Rumer Willis, and Jessica Szohr. Her new designs and vast collection of other pieces can ramp up your own star-studded style and cause onlookers to provide you with on-the-go red carpets for quick trips to the supermarket. Shop online for Laura's creations, which include vintage marcasite black marquis cut rings ($78), vintage front-hinged bracelets ($78), and small angel and rose earrings ($72) perfect for adorning the lobes of loved humans and beloved pet dragons.
1419 E Blvd., Suite K
Charlotte
North Carolina
A treadmill might not be the first thing you'd picture in an athletic store, but for the skilled staff of Charlotte Running Co., it's a key step in the art of finding the perfect fit. After lacing up or sweet-talking on a pair of shoes from Adidas, Nike, or Saucony, patrons hop aboard the treadmill, and the 'gait analysis' begins. Aided by a video feedback system, the specialists analyze each both the customer's strides and the performance of the shoes to identify the ideal levels of support and cushioning, as well as the perfect fit–a process made much more precise by seeing the fancy footwear in action.
In addition to running shoes that can help increase speed and safety, Charlotte Running Co. can outfit its patrons in other jog-friendly gear. The FuelBelt keeps much-needed fluids at the ready on long runs, while shirts from Nike and Asics help to keep bodies cool, reducing runners' need to jog in the penguin habitat at their local zoo.
1412 East Blvd., Suite G
Charlotte
North Carolina
704-377-8786
---
---
Shopping Deals - Recently Expired
---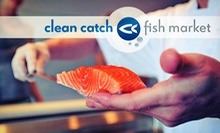 Fresh, sustainable seafood such as wild king salmon, sushi-grade yellowfin tuna, colossal stone-crab claws, and fish-taco kits
---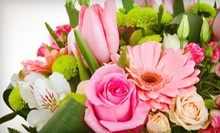 Bouquets hand-delivered in vases run the gamut from traditional roses to zen-inspired orchid arrangements
---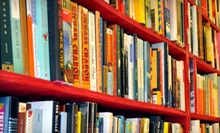 Used media items range from books, movies, music, and video games
---
---