Chelmsford, MA Drs and Health Practioners
---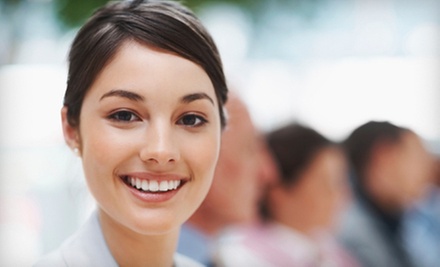 ---
Recommended Drs & Health Practitioners by Groupon Customers
---
Backworks specializes in neck and shoulder pain and lower back pain; as well as stress and muscular related disorders. Services include: Massage, Acupuncture, Chiropractic and Herbal Medicines. Almost 20 years in business
34 Batterymarch Street
Boston
Massachusetts
US
617-451-2225
If your eyes are the windows to your soul, your teeth are the white picket fence that protects the soul from windpipe-sized pieces of taffy. Strengthen your defenses against attacks on the soul with today's deal for clean and healthy teeth: $50 gets you a cleaning (a $110 value), exam (a $45 value), and four bite-wing x-rays (a $75 value) from Monique Mabry, D.M.D., a $230 combined value.Follow @Groupon_Says on Twitter.
1400 Centre St #106
Newton
Massachusetts
US
Kurban & Fereidouni will make you feel like cucumber slices will be placed over your eye teeth at any moment, thanks to its spotless décor, cleanliness, and flood of natural light from Boylston Street, where they're located. Since 1921, the philosophy of Kurban & Fereidouni has been to treat the patient, not just the teeth. The dentists work closely with the lab technicians to ensure the highest quality of work before they review the best possible treatment plan with you. So once they're finished cleaning ($121 value), checking ($175 value), and x-raying ($157 value) your pearlies, expect to go home with a solid plan for keeping your teeth from mutinying and a clear understanding of which areas of the body should have teeth growing out of them and which should not.
811 Boylston St , Ste 3
Boston
Massachusetts
Prudential Dental's smile-savvy squad of doctors buff up fading mouth stalagmites and espouse oral health with a bevy of doting services. Dental doyens begin with a new patient exam, during which they comb mouthscapes for sinkholes, screen for oral cancer, and ensure gums are prepared for upcoming corn-on-the-cob sculpting contests. Then a basic cleaning purges plaque and dethrones tyrannical tartar to restore cleanliness to mouth kingdoms. Prudential's molar maestros conclude with four bitewing x-rays to ascertain bone levels, search for lesions, and expose bicuspids' gummy-bear stockpiles.
575 Boylston St., 7th Floor
Boston
Massachusetts
Dr. Martin E. Cutler's more than 30 year career is defined by his mastery of new technology. In the '70s, he was one of the first area doctors to offer no-stitch cataract lens replacement. Today, he helps patients reduce their dependence on glasses with LASIK and makes reading glasses obsolete with conductive keratoplasty, the first FDA-approved procedure that sharpens one's up-close vision and makes Moby Dick easier to understand.
Alongside Dr. Cutler's opthalmology center stands a medical spa staffed by licensed aestheticians. With the aid of the Palomar StarLux system, they harness the power of intense pulse light to oust unwanted fuzz from anywhere on the body. They also pair facials with botanical Nelly de Vuyst products and deep-clean pores with PCA chemical peels, and offer free skin analyses to help patients find the best course of treatment or the best way to flaunt a Jay Leno–shaped birthmark.
550 Main St.
Woburn
Massachusetts
781-935-3380
"It's the challenging fits—either spectacles or contact lenses—that drive me," writes optician John Parrelli on his website. Since opening his first shop in 1978, these challenges have included cataract sufferers who were left without binocular vision following surgery. Parrelli and his team of lens specialists experimented with different materials, designs, and indices of refraction until they could fabricate a lens thin and strong enough to restore these patients' sight.
Today, Parrelli Optical has grown to six locations, where optometrists inspect patients' vision with a comprehensive, 15-point eye-health assessment and complete visual analysis. Through digital corneal photography, they're able to diagnose corneal disease and increase the precision and comfort of prescriptions. The locations also host a wide selection of designer frames, ideal for experimenting with different styles, such as wearing 20 frames at once.
542 Turnpike St.
North Andover
Massachusetts
---
---
Drs & Health Practitioners Deals - Recently Expired
---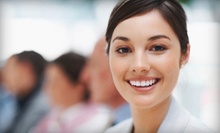 40- to 60-minute session whitens teeth an average of eight shades
---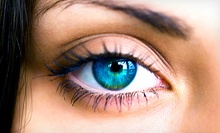 With more than 11,000 operations under his belt, Dr. Sheth restores vision with sophisticated laser technology and well-practiced precision
---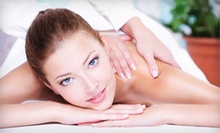 Licensed therapists provide wellness services such as massage, acupuncture and personal training with emphasis on personalization
---
---