Education & Classes in Chesapeake
---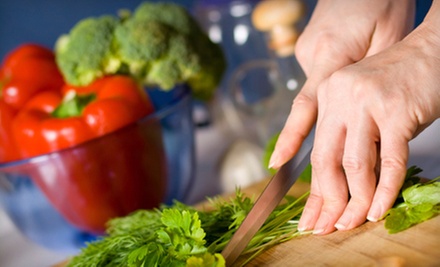 ---
Education & Classes Deals
---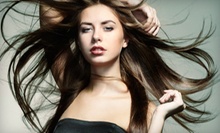 Aspiring stylists who are participating in a rigorous training program deep condition, style, and add depth to locks with full highlights
---
Recommended Education & Classes by Groupon Customers
---
Julie Fabing Burleson and Suzy Vinson Nettles feel that the kitchen is just another place for kids to flex their creativity. They opened Young Chefs Academy to provide kids aged 3–18 with cooking programs targeted to preschoolers and kindergarteners, elementary schoolers, and older kids ready for trickier techniques and intricate recipes. Regardless of a student's age, he or she is always taught the pillars of home cooking, including how to be safe in the kitchen, how to properly handle and prepare food, how to bake, and how to talk down an oven that constantly overheats. While participating in the entertaining cooking lessons, kids may not even realize that each class also allows them to practice their math, reading-comprehension, and communication skills.
1554 Laskin Road , Suite 106
Virginia Beach
Virginia
757-422-4337
The ships of Norton's Sailing School surge onward thanks to the winds of Chesapeake Bay and the words of instructors such as Brad Sindle—named one of the nation's best ASA instructors in 2005, 2006, and 2008. Brad and his colleagues lead educational voyages for students of all experience levels, assisting them as they master techniques and learn the difference between southeasterly winds and sneezing shipmates. The school sends students out on late-model Hunter sailboats, which feature both inboard power and wheel steering for enhanced control on the water.:m]]
97 Marina Dr.
Deltaville
Virginia
804-776-9211
At Luckes Beauty Academy, aspiring cosmetologists undergo rigorous training to manipulate locks and polish nails in a 3,100-square-foot studio where salon stations and a nail and pedicure spa vie for the chance to relax incoming patrons. Individualized instruction and the constant presence of expert mentors equip budding cosmetologists with the secrets of all good beautifiers, such as how to soothe finicky tresses of all textures, attach extensions, and scratch behind the handle of a pair of scissors.
840 J. Clyde Morris Blvd.
Newport News
Virginia
757-599-0534
Describing a dance in words is like texting someone instructions for tying a tie—it's way easier just to demonstrate it. Perhaps that's why DanceSport VA's website is peppered not with written descriptions, but with a series of videos that introduce the steps of most of the 35 styles of dance that the studio teaches, from the tango to the foxtrot to the jitterbug. The videos provide a small taste of what students can expect if they sign up for one-on-one or group lessons or attend the dance parties that take place every Friday night. They're also a glimpse of the studio's space, which consists of one 3,000-square-foot room and one 1,200-square-foot room, each outfitted with maple-wood floating floors that are cushioned underneath to prevent knee and joint injuries. The studio also sells men's and women's dance shoes and new and pre-owned ball gowns so that dancers don't have to stare forlornly out the window until enchanted birds sew them appropriate attire.
5721A Arrowhead Dr.
Virginia Beach
Virginia
757-473-3267
Before beginning any sort of treatment at Simply Well, the ayurvedic nutritionists help attendees discover which of the three personal constitutions, or doshas, best reflects them. Based on the assessment, the staff recommends a naturalistic course of therapeutic action, shepherding clients through anything from weight-loss programs and management of diabetes to addressing chronic fatigue or arthritis.
Trainers lead boot camps and workouts, therapists organize personalized consultations, and nutritionists lead cooking lessons that teach clients which foods stave off disease and promote energy, or which flowers to plant around refrigerators to keep rabbit roommates away. This combination of physical activity and study aims to invest guests with a sense of whole-body wellness by giving people the tools they need to keep practicing ayurvedic lifestyles at home.
1554 Laskin Rd.
Virginia Beach
Virginia
757-251-3760
Paint 'n Sip's resident artists come from a wide variety of backgrounds: art school, corporate America, living inside Garfield comics. Despite these differences, each of them began painting as an expressive outlet—something that they now share with kids and adults at Paint 'n Sip. During classes, parties, or open sessions, teachers walk aspiring painters—regardless of his or her experience—through the process of painting display-worthy masterpieces. Along with provided supplies, students create everything from portraits of famous musicians to works in the style of Picasso.
Paint 'n Sip's studio space surrounds visitors with ample inspiration, exhibiting examples of student paintings on the pastel-colored walls. To foster a party-like atmosphere, Paint 'n Sip's instructors invite visitors to bring along food, nonalcoholic beverages, and prerecorded small talk.
3545 Buckner Blvd.
VIrginia Beach
Virginia
757-301-7803
---