Chicago Local Guide and Deals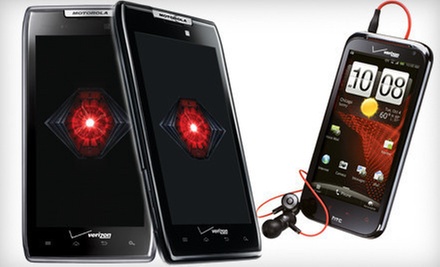 ---
Chicago Guide
The nickname "The Second City" was intended as a slight by writer and proud New Yorker A.J. Liebling, but taken another way, it inadvertently captures one of the town's greatest legacies: its ability to rebuild and reinvent itself. The same century that witnessed the burning of Fort Dearborn and the mass destruction of the Great Chicago Fire also saw the completion of the Illinois-Michigan Canal, the arrival of the World's Columbian Exposition, and the building of the nation's first skyscraper. Today, that resilient spirit can be felt throughout the city's diverse neighborhoods, but especially in its bustling downtown. The pulse of industry and progress beats through The Loop, Chicago's historic commercial center and the country's second-largest business district. Skyscrapers loom large here, including the
Willis Tower
(formerly the Sears Tower) and the Chicago Board of Trade. This part of town is also home to award-winning waterfront parks and a glitzy theater district, along with a spectacular array of public art, including outdoor sculptures from Picasso and Joan Miro. A recent cultural renaissance has seen Chicago's South Loop turn into one of the city's most vibrant residential and industrial centers. Here you'll find some of the buildings that made Chicago one of the world's leaders in architecture in the 1880s and '90s—a title it's held ever since. To the east lies Lake Michigan and the Museum Campus, a 57-acre lakefront park that's home to the city's trio of natural-sciences museums: the
Field Museum
, the
Shedd Aquarium
, and the
Adler Planetarium
. Just north of the Loop, the Gold Coast neighborhood hugs the shore of Lake Michigan, occupying some of the city's most desirable real estate. The area's reputation as an upscale residential spot dates back to 1882, right after the Great Chicago Fire, when wealthy businessmen began building castle-like mansions along the waterfront––some of which still stand today. The Gold Coast's ritzy legacy is also alive and well at the many clothing stores lining North Michigan Avenue—the so-called Magnificent Mile––and on Oak Street, home to luxury boutiques from designers such as Chanel, Prada, and Hermès. Simply riding down Lake Shore Drive is an architecture tour in itself, thanks to the superstar skyscrapers lined up along the lakefront. At 18-miles long, the adjoining
Lakefront Trail
 provides an eco-friendly way for runners and cyclists to take in the view. The route also conveniently passes by famous Chicago sights such as Grant Park,
Navy Pier
, and North Avenue Beach, where crowds gather during the summer to people-watch, play volleyball, and listen to live music at beachfront bars.
The Museum of Surgical Science is one of the hidden gems of Chicago, and it's something that many residents have never seen.
Professional Service Deals in Chicago See More
---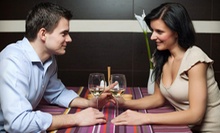 Events introduce singles during age-specific gatherings where brief chats aim to plant seeds of love
---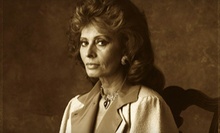 Renowned photographer of celebrities such as Woody Allen and The Rolling Stones snaps and prints images of groups
---
Shopping Deals in Chicago See More
---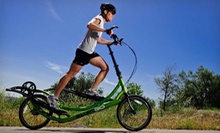 A cross between a bicycle and an elliptical trainer, ElliptiGO delivers a low-impact cardio workout both indoors and outdoors
---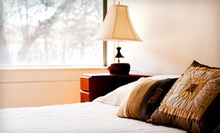 Mattress and box spring sets come in a variety of sizes and two firmness levels to increase comfort and back support
---