Nightlife in Chicago
---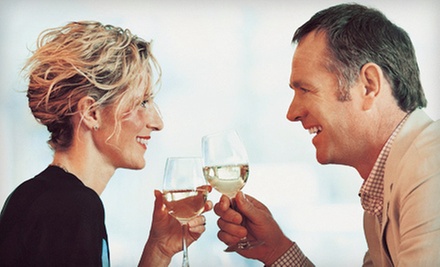 University Village - Little Italy
---
Chicago Nightlife Guide
From large clubs with pumping music and multiple dance floors to smaller pubs where "everybody knows your name" Chicago has great nights out, covered. Anyone can find Chicago bars to fit their needs, whether they are a group of friends heading off for a wild night, or a young couple looking for a romantic pre-dinner cocktail. When most people think of bars, they think of nightclubs and dance clubs, and the city has these in abundance, all with their unique quirks. Popular bar 1914 has a vintage feel, thanks in part to its speakeasy decorations, while Funkybuddha Lounge, with its large dance floor and regular top-class DJs, is where people go when they want to get wild, have a few drinks and dance the night away. The Sound Bar is also best known for its dance floor, which sits on the second floor of the building. With its Red Room, Orange Room, well-known DJs, and great drinks, this nightclub knows how to get the party started. Some people head to the bars in the hope of meeting new friends or finding a special someone. With this in mind, Public House has been created to be something like the love child of a sports bar and singles club. With meals large enough to share, big-screen televisions that constantly show games, and cheap drinks, it is a great place for a first date. When it's time for a second date, however, some might prefer the upscale vibe of
The Aviary
. The Aviary understands Chicago nightlife, which is why the bar offers traditional and modern drinks that are not found at other local bars. Walking into this bar feels like stepping back into another era of Chicago's history. There are hundreds of different choices of nightclubs and bars in Chicago. While some people prefer the atmosphere of a vibrant modern club such as Sound Bar, others enjoy a microbrew and a full meal at more laid-back establishments including
Bangers & Lace
. There are so many different Chicago bars to choose from that there is no reason why anyone should have to stay home on a Friday night.
Walking into this bar feels like stepping back into another era of Chicago's history.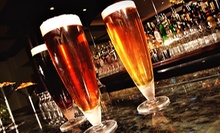 Recently refurbished lounge treats imbibing guests to three widescreen TVs, evocative artwork by Tomek & ultramodern internet jukebox
Use Today 4:00pm - 8:00pm
---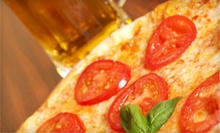 Plates of nachos, pizzas & burgers pair with margaritas & pitchers amid 15 flat-screen TVs & covered patio with view of golf course
Use Monday 11:00am - 5:00pm
---
Recommended Nightlife by Groupon Customers
---
As Tommy, one of Howl at the Moon's piano players, explains on the club's website, "Every night…we try and throw a party, regardless of whether it's a Tuesday night or a Saturday night." The bar's trademark dueling pianos serve as the epicenter of these nightly celebrations; patrons submit their favorite songs on slips of paper for the pianists and backing musicians to recreate. If the website's playlist is any indication, the bands can handle popular songs from all genres and eras, from Bon Jovi's "Livin' on a Prayer" to Kanye West's "All of the Lights." The performances are spirited: colorful lights splash upon a stage where servers, guests, and chairs that have somehow developed mobility all dance along to the music.
Fueling the celebration is the bar's indulgent selection of drinks. Servers stand over patrons to plunge jello injectors into their mouths, and revelers grab colorful straws to help drain 86-ounce booze buckets filled with sangria or other fruity libations. Pomegranate liqueur and honey-infused whiskey sweeten specialty cocktails, and local beers add depth to coolers stocked with Stella Artois and Dos Equis.
26 W Hubbard St.
Chicago
Illinois
312-863-7427
Chicago Limo Net ushers its office-, nightlife-, and airport-bound clientele about the Chicago area in a fleet of luxurious, custom buses and limousines. Twenty-four-passenger party buses bedecked in low-level lighting, leather couches, dancing poles, and mirror-laden roofs bestow a nightclub-like feel minus the acute stares of gargantuan doormen. Smaller 6- and 10-passenger limousines present many of the same creature comforts in a more aerodynamic package for airport or around-town trips. Each party conveyance is piloted by a professional chauffeur with extensive knowledge of downtown Chicago, who will gladly take the fastest or most scenic route and can offer unique insights into the city, such as how to differentiate between the Willis Tower and the pier's ferris wheel.
7407 North Sheridan Avenue
Chicago
Illinois
312-602-2465
While plantains make handy banana doppelgangers and semi-decent boomerangs, the sweet and starchy treats shine alongside island spices, savory meats, and sea-meats. Different in flavor and approach from other Latin cuisines, the Rumba Room's slow-baked sweet and spicy array of Cuban dishes is available for lunch (Monday–Friday) and dinner (usually Thursday–Saturday). If you're new to Cuban eats, try arroz con pollo ($8), a traditional, hearty dish of seasoned chicken with Puerto Rican–style rice, black beans, and sweet plantains or ropa vieja, a succulent seasoned and marinated beef slow-cooked until it falls apart. Spelunkers weary of Alabama cave shrimp can taste the real thing with Veracruz shrimp ($10) in garlic salsa, served with Puerto Rican–style rice, black beans, and tortillas. Specialty drinks like the Cuban mojito ($7) or rum runner ($7) present potable solutions to such dilemmas as lack of rum and taste for mint. If you use today's Groupon for lunch, you'll get a free order of light and sweet coquito rice pudding.
351 W Hubbard St
Chicago
Illinois
USA
Situated in the center of the thriving Wicker Park neighborhood, 6 Corners Sports Bar quenches revelers' thirst for cold beer, live sports, and tasty pub fare every night. A 10-foot cinema screen and a chorus of 16 high-definition televisions blare athletic action year-round, from basketball playoffs to behind-the-scenes fisticuffs at the national spelling bee. The menu of hot wings, sliders, and wraps fuels diners for further pub crawling, and 23 bottled and on-tap beers wash down grub.
1950 West North Avenue
Chicago
Illinois
773-235-5700
Michael Dorf stood with his brother Josh, smiling over the barrel filled with wine from grapes they'd just crushed, fermented, and pressed. He claims that despite tastings and classes, he'd never begun to understand wine until this moment. As his understanding grew, he laid the foundations for City Winery: a full winery facility, restaurant, and concert venue inside urban Chicago. He now watches over more than 400 international wines and 20 house wines. Inside the winery, these wines—made from nine US and international varietals—age inside stainless steel tanks and American and French oak barrels. Here, staffers lead winemaking classes, letting visitors join the crushing and fermenting process, and showing them how make private barrels and fill custom juice boxes or bottles pasted with labels of their own design.
These monolithic tanks and barrels can be seen through floor-to-ceiling windows from most of the restaurant's rooms, where servers ferry Executive Chef Andres Barrera's dishes, each a blend of Italian, French, Spanish, and Middle-Eastern flavors. The culinary team crafts small and large plates of artisanal cheeses, seafood, and flatbreads—which they make using the winery's own wine lees as yeast. In the restaurant and Barrel Room tasting bar, staffers pour housemade wines piped fresh from the cellar through 14 taps, while visitors bask in the glow from hard wood and floor to ceiling windows. Patrons dine on a ground floor lit by soft blue lights and hanging lamps fashioned from old wine bottles, as well as a mezzanine level looking out on the city skyline. Private dining rooms gather guests around long communal tables, stretched between exposed brick walls. In the show venue, comedians, live musicians, and slapstick-prone stage crew members entertain audiences under the glow of tabletop candles.
1200 W Randolph St.
Chicago
Illinois
312-733-9463
Island Sports Bar & Grill maintains the balance between good food and good fun, serving up hearty bar food to complement a full schedule of social events. The kitchen crew grills beef, turkey, and veggie burgers to order, and tops Vienna hot dogs with all the Chicago fixings. Meanwhile, customers strut their stuff during Monday-night line dancing and karaoke, or slap their knees in jubilant joy or subtle spasm during the Friday-night comedy hour. The middle of the week brings a host of events as well, from step and salsa dancing to live bands.
13414 Olde Western Ave.
Blue Island
Illinois
US
708-371-4400
---