Restaurants in Chino
---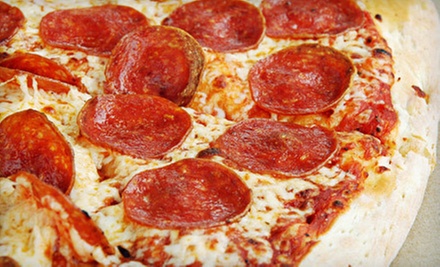 ---
Recommended Restaurants by Groupon Customers
---
The chefs at Alicia's Mexican Food & Fruteria ladle tongue-igniting chili sauces over tortillas enveloping fresh meats. Early risers energize for the day ahead with omelets and huevos rancheros, and the afternoon heralds arrivals of quesadillas and burritos. Smoothies and juices temper spicy heat in refreshing fruit combinations, such as a melding of pineapple, mango, coconut, and banana in the Alicia's juice. The eatery also offers catering services to fill scores of bellies at corporate events or birthday parties for piñatas' rights activists.
2520 E Chapman Ave.
Orange
California
714-771-9002
Harbor Mexican Café's chefs stoke ovens and tend grills to build a menu with some of Mexican cuisine's most iconic staples. To fill each burrito and enchilada with authentic, homestyle flavors, the chefs simmer chunks of beef in salsa roja, make guacamole in-house, and hand-flatten ears of corn to make tortillas.
1460 S Harbor Blvd.
La Habra
California
714-871-7298
The leaf-savvy baristas at Tenju Tea House craft a variety of tea and tea-fusion beverages steeped to order with loose tea leaves hailing from around the world. Black, green, herbal, and other specialty blends release their aromatic flavors beneath steaming pours of water, infusing libations such as milk teas, iced teas, and traditional hot concoctions with natural ingredients that bolster health like a romantic jacuzzi session with a beloved multivitamin. Toasty bagel sandwiches, hot dogs, and savory Japanese snacks fill out the café's menu, each made to order for noshing on the go or while surfing the free WiFi from an array of Asian-inspired seating.
1655 Azusa Avenue, Unit F
Hacienda Heights
California
626-638-7977
When people say Watson Drugs and Soda Fountain has a checkered history, they're talking about the ever-present tablecloths, which flaunt cheery red-and-white squares that whisk diners back to the 1950s. Here in the more than a century-old establishment, cooks still stack pancakes higher than the Statue of Liberty's beehive hairdo as kids ogle retro candies such as Necco wafers, Sweethearts, and Clark bars. Come lunchtime, half-pound burgers sizzle on the grill, alongside toppings such as bacon and mushrooms.
Near a vintage Pepsi-Cola sign, soda jerks uncap bottles of root beer and scoop banana floats into glass boats en route to white leather booths or a sunny outdoor patio. The shop also summons nostalgia with its shiny jukebox, vintage postcards, and iconic storefront, which has been featured in films, commercials, and PSAs for time travelers.
116 E Chapman Ave.
Orange
California
714-532-6317
The Gringos Tacos family of guacamole gurus has retained their taqueria's catering roots while expanding into a restaurant and slinging tortillas from its very own food truck. American influences peek through in heaps of french-fry nachos, chipotle-aioli-drizzled BLT tacos, and guacamole made with Grant Wood paintings. Using high-quality ingredients and eschewing lard helps keep the menu of creative Mexican cuisine tasting fresh.
2007 W Pacific Ave.
West Covina
California
626-622-0002
At Pho 88 Restaurant, heaping plates of fresh basil, bean sprouts, and lime add depth to the eponymous pho's savory noodles and beef broth. The mound of sweet herbs is one of many fresh and fragrant garnishes that flavor Pho 88's traditional Northern Vietnamese dishes, which spotlight stir-fried seafood and beef. Vietnamese black coffee and thai iced tea with boba wash down bites of traditional bahn mi sandwiches, which diners can hoist up with their hands or eat off the nose of a well-trained seal companion.
1121 South Lemon Street
Fullerton
California
714-773-4022
---