Education & Classes in Choctaw
---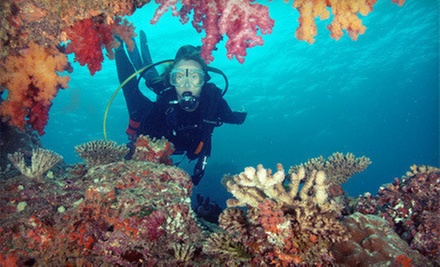 ---
Education & Classes Deals
---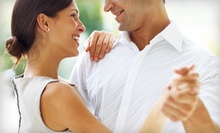 Private lessons coach students in ballroom, Latin or country-western steps so they can showcase skills at group class & studio party
---
Recommended Education & Classes by Groupon Customers
---
Ever since she was a child, Yulia Zhmutski had envisioned herself leaping and pirouetting across a grand stage before the adoring eyes of thousands. But, growing up in a struggling, single-parent household in the former Soviet Union, she never entertained the possibility of it actually happening. That changed when she was accepted into Uzbekistan's National School of Dance and Choreography, a rigorous eight-year program that teaches ballet as well as traditional Slavic, Uzbek, and Russian dances.
Like her classmates, Yulia entered the program shortly after completing the fourth grade, leaving behind family, friends, and imaginary friends. Although the transition was difficult, the tiny ballerina was determined to be a successful dancer. She overcame her homesickness, went on to become a Russian prima ballerina, performing with several prestigious troupes, including the elite National Theatre, and was the first person to spin fast enough to reverse the earth's rotation.
Yulia eventually relocated to Oklahoma, and in 2009, she started her own dance studio: Julia's Academy of International Dance. The academy's staff teaches kids' and adult classes in 35 disciplines, including ballet, jazz, belly dancing, and dance fitness. They hold weekly dance and film classes for students with special needs—proud to be one of the only studios in the region to offer such classes.
317 W Main St.
Norman
Oklahoma
405-310-4699
A member of the Pottawatomie County Sheriff's Department possessing weapons certifications including a federal firearms license, Wes Elliott continues more than a decade of teaching firearm operations to military personnel, law-enforcement officials, and everyday citizens. On Practical Shooting's outdoor range, Elliott and his team lead handgun and rifle courses, covering a catalog of weaponry that spans pistols to shotguns. Beyond shooting instruction, Elliott helps students to obtain concealed carry licenses, and he teaches executive-protection tactics to students interested in becoming bodyguards for famous pets.
2181 Blackberry Dr.
McLoud
Oklahoma
405-823-5300
Determined to keep their students interested and engaged, the instructors of Wine and Palette hold classes at myriad locations throughout the city. Each class focuses on a different art piece, be it a painting of a stained-glass window, a multihued owl, or an autumn farm scene. Additionally, each artist brings their own outlook and skills to the class, helping students learn specific brush strokes and how to touch up their daily driver so it looks just like the sheriff's squad car.
9201 Lake Hefner Pkwy.
Oklahoma City
Oklahoma
Sharyn Jump introduces students to the stress-relieving potential of art in laid-back classes that comprise equal parts fun and instruction. During the two- to three-hour sessions and multiday workshops at Sharyn's Paint 'N Crafts Studio, visitors work with varied media such as acrylics, oils, watercolors, charcoal, or colored pencils to create completed art pieces, which they can take home for display or graciously donate to the nearest museum.
A team of resident artists mentors pupils in different styles, such as the One Stroke painting technique taught by guest artist Donna Dewberry. At birthday parties or open-studio sessions, participants may bring their own food or alcohol to foster a celebratory atmosphere.
16317 N Santa Fe Ave., Suite G
Edmond
Oklahoma
405-359-1889
Painting A Night Out hosts guided painting events lasting 2–3 hours, accented by beverages and camaraderie, at different venues around Oklahoma City. Artists of all skill levels can perch in front of a provided canvas, and then follow the lead of an instructor demonstrating how to reproduce a featured painting. Attendees may also choose to add personal tweaks to the imagery or work on a completely independent design. Subject matter constantly changes but often includes colorful tree silhouettes, still lifes with wine, flowers, and sunset scenes that look like sunrise scenes when held upside down.
All materials are provided, including canvases, paint, aprons, and brushes. While friends or couples can arrive hand in hand and enjoy a group night out, solo artists are equally encouraged to mingle and acquire new acquaintances.
Unknown
Oklahoma City
Oklahoma
405-473-1078
For 22 years, the Oklahoma School of Bartenders has instructed up-and-coming mixologists in the art of pouring drinks and managing the masses. The school's classroom mimics a real bar, with shelves of liquor, vital tools, and three guys trying to beat the record on Deer Hunter at pupils' disposal. Students get behind the bar to practice shaking and stirring under the careful supervision of teachers, all of whom have been training bartenders since 1988. Afterward, a job-placement program helps newly certified students land drink-slinging positions.
2800 NW 36th St., Suite 100
Oklahoma City
Oklahoma
405-947-5678
---