Schools & Tutors in Cibolo
---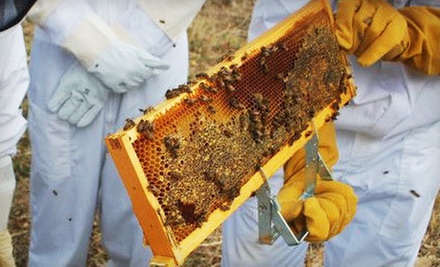 Chisholm Trail Industrial Park
---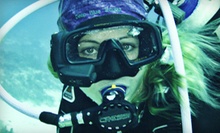 Instructors review up-to-date dive procedures in refresher course or lead ANDI-certification pool dives and open-water sessions
---
Recommended Schools & Tutors by Groupon Customers
---
The professional photography instructors who lead all classes at Landers Photography School have spent years shooting everything from sitcom stars to NBA athletes to golf courses and architectural sites. Their degrees, decades of combined teaching experience, and third eyes that let them see a photo op before it happens inform courses of study for both casual image enthusiasts and aspiring pros. Students wrangling with a first camera might zoom in on a nature-photography session, whereas shutterbugs dreaming of a business of their own can delve deep into courses on marketing or take part in mentorship programs.



Landers Photography
San Antonio native Jim Landers has spent a lifetime behind the lens. After graduating from Sam Houston State with a degree in photography, he took his talents public as the photography manager at Sea World of Texas. After that, he expanded his scope, snapping memorable shots at weddings and capturing yearbook-ready images as a school photographer. Soon, people began to take notice of all the hard work; since starting his career, Jim's work has appeared everywhere from the pages of The Knot, advertisements for Mercedes and Whataburger, and even the galleries of Smithsonian Institution. Now, he brings that same work ethic to private photography work. Jim trains his camera on all of life's most memory-worthy moments, capturing introspective portraits, documenting a wedding day's most candid moments, and even welcoming newborns into the world.
25290 I-10 W
San Antonio
Texas
210-681-8552
For more than 40 years, Gonzales School of Languages has unraveled an array of tongues with group and private language lessons for all ages, taught by native speakers. The staff of instructors gets novice linguists started on their paths to becoming master polyglots during interactive classes, sharing their own anecdotes and experiences while instilling knowledge of the target language's culture. Small-group classes allow for a variety of basic communications among students and their instructors, and the one-on-one nature of private courses provides a tailored experience for advanced students who are tired of practicing by shouting into caves.
700 Lavaca St.
Austin
Texas
512-350-8757
The professional teachers and staff at The Children's Courtyard nurture minds and nourish spirits in tots ranging from 6 weeks to 13 years old. Armed with training they receive at The Children's Courtyard's unique master schools, they lead engaging programs in interactive classrooms, most of which brim with computers equipped with up to 50 learning programs. Class participants play games, sing songs, and interact with friends, which allows them to learn valuable skills in cognition, conflict resolution, and academic performance through activities geared toward their age group. Regular programs inspire little minds in half- and full-day increments, and summer camps take kids on field trips to see new animals at the zoo, sing a song at a recording studio, and muse over the complex metaphors for the role of capitalism in a local fairy-tale play.
9706 Anderson Mill Road
Austin
Texas
512-249-0033
In her hands-on cooking classes, Chef Myrna Kallergis imbues students with some of the culinary expertise that has landed her gigs at the Austin Wine & Music Festival and working with Food Network's Ted Allen. At weekly customized sessions, she and occasional guests chefs–such as 2007 James Beard Award nominee Monica Pope–teach pupils how to make burgers, gourmet pizzas, and tarts from scratch. She also instructs youngsters on cooking fundamentals at summer camps, where kids enjoy light, nutritious lunches in between lessons built around themes such as food from around the world and healthy ways to recreate the taste of Play-Doh. Along with teaching, Chef Myrna helps guests improve their eating habits with calorie-counted, portioned, and packaged meal plans designed around specific wellness goals.
1501 RR 620 N, Suite C
Lakeway
Texas
512-826-8841
In a time when most people find out about survival skills through reality television, brothers Dave and Michel Scott are the exception. The two brothers spent their formative years exploring the Texas wilderness. Dave, a U.S. Army veteran, is one of only 17 people in North America qualified as a Track and Sign Specialist. He and his brother have devoted themselves to helping society remember the skills that have kept us alive for thousands of years.
Earth Native Wilderness School's instructors come from all walks of life, but they each have a love of nature. With lessons in medicinal plants, basic wilderness survival, and wildlife tracking, the school's classes teach students skills such as fashioning tools for survival, arrow making, fire-by-friction, and finding an ATM in the desert. The staff also realizes humanity's spiritual connection to nature, and can also guide students through a vision quest to strengthen one's relationship with nature.
420 Twin Creek Rd.
Dripping Springs
Texas
Texan Defender's experienced shooting instructor Dan Hullum leads small-group classes in the basics of handling and operating a handgun. Dan holds his classes at a private outdoor range, and typically begins training with classroom instruction to help students brush up on safety tips, firearm basics, and John Wayne quotes. He then furnishes pupils with rental guns, ammo, and ear protection so they can apply their newly acquired knowledge at the firing range in hopes of making bull's-eyes blink. An FAQ page anticipates common questions so students feel comfortable entering class.
2101A Brushy Ave.
Georgetown
Texas
512-508-1029
---