Cincinnati Spa and Massage
---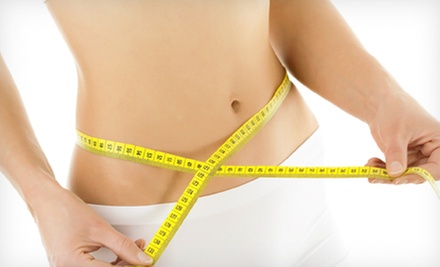 ---
Recommended Spa & Massage by Groupon Customers
---
Whether by guided laser pulses or their own skilled hands, the staff at Lipo Laser Center Cincinnati delivers outer beauty and inner peace. Technicians wield the Lapex 2000 BCS Lipolaser, a low-level laser that breaks fatty cells down to their primary constituents: fatty acids, water, and Elvis jokes. Clients can also tone their bodies on the whole body vibration platform, or they can plop down on the table of a licensed massage therapist and let sweeping strokes dismantle tense knots and kinks.
8050 Beckett Center Dr., Suite 317
West Chester
Ohio
513-341-6363
The aestheticians at The Face Place know that different faces have different skincare needs. That's why they design each of their facials with an audience in mind—they have a smoker's facial for smokers, an anti-aging facial for adults advanced in years, a teen facial for adolescents, and a European facial for turncoats. Along with facials, the staff offers a full menu of health and beauty services that includes body treatments, waxing services, and makeup applications. And, to round out the mix of wellness services, they have a clinical hypnotherapist who performs hypnosis to help clients conquer phobias, improve self-confidence, or release stress.
632 Main St.
Milford
Ohio
513-444-4739
Led by a stylist and trainer with a decade of experience, the professional staff at Prestige Salon & Spa crafts trendy and classic 'dos that reflect their dedication to craft and attention to happenings in the fashion world. Stylists place a special focus on coaxing out clients' hidden personas, bringing out inner ingénues with a breathable summer bob or tapping into aristocratic aspirations with an 18th-century periwig. In addition to haircuts, color, and perms, they also add heft to winks with eyelash extensions and buff away blemishes with microdermabrasion.
1530 E Kemper Rd.
Cincinnati
Ohio
513-772-2688
Situated inside The Face Place, licensed massage therapists Emilie Peters and Jenna Crooker combine their muscle-mending skills to alleviate a range of soft-tissue ailments. Between the two of them, their six hands contain the know-how to move along spinal fluid to reduce headaches and get jaw joints to quit clicking with TMJ massage. Where hands alone come up short, Emilie and Jenna employ items such as cold stones and bamboo stalks to relieve migraines or reach deep into tissue to unearth embedded soreness.
632 Main St.
Milford
Ohio
513-332-3512
Relaxation doesn't come naturally to everyone. One of Tonja Miller's regular clients, for example, remembers a time when he could hardly lay his face down on the mattress after a stressful day. Tonja, who co-owns Healing Hands Massage Therapy Group LLC with Joy Kinman, helped him conquer that problem. Born with deformities, she has been a massage-therapy patient since childhood and has witnessed its healing powers firsthand. She's not the only one—Joy credits her first massage with freeing her of the back pain she had suffered since she was a girl.
As soon as clients enter the studio, Joy and Tonja pay close attention to their gait and stance. Both, it turns out, can indicate strain caused by overexertion or a long commute by rowboat. The lights in the studio's private rooms soon go dim as the therapists enhance their strokes with warm oils or lotions. For an experience you won't find in many other spas, try Tonja's specialty bamboo massage, during which she rolls a heated stalk across sore muscles. More traditional spa treatments such as paraffin dips and refreshing facials round out the service menu, which the duo complements with offerings of tea, coffee, or water.
100 Cemetery Rd.
Milford
Ohio
US
513-288-1223
---