Shopping in Citrus
---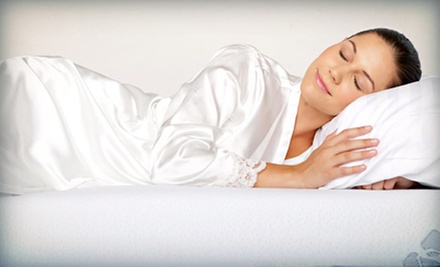 ---
Recommended Shopping by Groupon Customers
---
With summer spreading like a bag of spilled gravy, now is the ideal time to stock up on cookware and housewares for outdoor entertaining and to get home-care projects underway. Pick up a Stanley six-piece screwdriver set for $6.99, a VPT rip hammer for $9.49, and a whole bunch of screws, anchors, and bolts (prices vary), and you'll be ready to finally mount every buffalo nickel and steel penny in your coin collection. Illuminate the newfound décor with a 12-pack of Ace light bulbs ($21.48), the better to see by as you make use of a Purdy four-piece premium paint-tray kit ($19.99). If you need to match paint to a favorite coverlet or choose a hue that complements a pleather recliner, each store offers a paint-matching service free of charge. Get keys made for $2.29 a pop.
117 West Commonwealth Avenue
Fullerton
California
714-526-3351
With everything from Hello Kitty bags and Lakers gear to cardboard movie-star cutouts and mylar balloons, no one can accuse Aahs!! gift shops of not having variety. The eight locations equip party hosts of all kinds, including parents looking for Toy Story and Disney Princess favors and maids of honor seeking scandalous accessories for bachelorette bashes. The stores' battalion of T-shirts features images of superheroes and bands, and their array of movie merchandise pays homage to both recent releases and classics such as Star Wars,—the first film to document white dwarfs snubbing shooting stars. Aahs!! even helps customers celebrate St. Patrick's Day, Valentine's Day, or Halloween with rotating holiday decor.
The approach of Halloween also heralds the opening of Aahs!!'s fleet of Halloween-specific stores located throughout southern California. In addition to two Halloween Clubs that stay open all year, about a dozen temporary locations assemble thousands of costumes, wigs, masks, and props for trick-or-treaters and partygoers.
13310 Firestone Blvd.
Santa Fe Springs
California
More than 3,000 styles of shoes from cobblers such as Nike, Jordan, Converse, Skechers, adidas, and Puma reside at WSS Footwear. A 58-store southern California footwear chain, WSS allows customers to browse their extensive shoe selection online and find a store nearby. New styles, such as Nike Running shoes, arrive daily alongside classic Vans Authentics, which come in sizes to accommodate the feet of both adults and future adults. Women's fashion shoes ready feet for prom, weddings, or walks in the park, and WSS also offers trendy clothing and accessories such as hats, backpacks, and sports balls.
14200 Ramona Blvd.
Baldwin Park
California
626-337-6403
Buena Park Bicycles Co. operates two locations—Fullerton Bicycles and Buena Park Bicycles—and that still isn't enough floor space to showcase all of their bikes. Their ample stock canvasses almost every inch of the show-room floor, expanding to the walls and hanging from the ceiling amid bike gear, accessories, and apparel from renowned brand names including Specialized, Giant, Fuji, Bell, and Nike. The knowledgeable staff helps customers choose from road cycles, dirt bikes, or BMX rides, throwing out recommendations about which bike has the best shocks and which won't turn back into a unicycle at midnight. Also accommodating patrons who have already been paired with a two-wheeled steed, the certified maintenance professionals keep bikes rolling with expert tune-ups and free estimates for repairs.
6042 Beach Blvd.
Buena Park
California
714-521-8120
SwimSpot brings high fashion poolside by amassing a collection of designer bikini and one-piece swimsuits by brands such as Athena, Guess, and Nautica. Each swimsuit and cover-up incorporates contemporary trends such as asymmetrical cuts or tropical colors to create stylish silhouettes, and a fit-specialist service provides body-shape searches and remote one-on-one discussions with experts to find a flattering suit for any shape. Lauded in the pages of People Style Watch, Lucky, and Seventeen, an online bikini builder enables the beach bound to build their own ensemble by mixing and matching tops and bottoms using a tool that yields more than 1,000 possible combinations. In addition to providing detailed descriptions and material breakdowns, each swimsuit offered in the online store is modeled in a video that offers a 360-degree view, allowing customers to get a better idea of what they'll look like as they run into the surf or slowly back away from a sleeping bear.:m]]
400 S Baldwin Ave., Suite M03
Arcadia
California
626-446-2446
Family patriarch Nordy Rockler opened the doors of his first store in 1954 to supply his fellow craftsmen with knowledge, friendly advice, and a large selection of tools for at-home woodworking projects. Now, the chain of retail outlets brims with more than 20,000 tools and specialized woodworking equipment. Next to a steely rainbow of hinges, casters, and screws, a supply of lumber and exotic hardwoods provides planks for building tree houses or just leaving around as a warning to uncooperative trees. The tenor buzz of power tools operated by newly knowledgeable guests drifts from educational sessions on operating equipment and woodworking.
4320 E Mills Circle Rd., Suite G
Ontario
California
909-481-9896
---