Shopping in Citrus Heights
---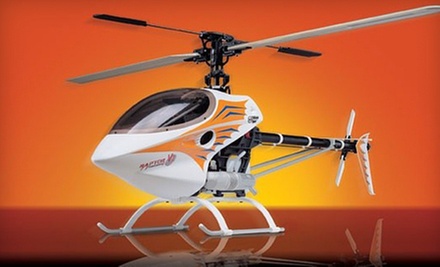 ---
Recommended Shopping by Groupon Customers
---
Ooh La La's creatively imagined Pacific Avenue façade invites customers to pass through the boutique's intricate glass double doors, which are flanked by retired yellow railroad boxcars. Owner Annette Hoag stocks her unmistakable fashion oasis with a diversity of stylish wares poised to sate both rebellious and more reserved tastes. Ooh La La's friendly staffers provide a personal shopping experience by cheerfully recommending their favorite items. The store's style roster ranges from casual fashion jewelry to upscale vintage apparel, which in the past has included a couture dress by Chanel and the neon-green scrunchie famously discarded by the Bride of Frankenstein.
7233 Pacific Ave.
Stockton
California
209-956-1569
Vanessa Lopez owns Heart Clothing Boutique, a high-end shop with attractive décor and equally eye-catching clothing. Damask wallpaper and stylish mirrors line the walls, where racks teem with clothing from House of Harlow, BB Dakota, Tulle, and other designers. Beneath a pearly white-deer-head wall hanging, accessories and outerwear entice shoppers. The selection of various bottoms drapes client with colorful skirts or whimsical shorts, and dresses cover the whole frame, be it that of a person or a scarecrow person. The shop's accessories, meanwhile, add pizzazz to any outfit, including geometrically shaped necklaces and nature-inspired rings.
1903 Capitol Ave.
Sacramento
California
916-441-1359
Behind a rough-hewn wooden façade, walls embellished with wheels and cycles surround Apex Cycles & Services' solo employee, Aaron Curtin. While stocking the store with quality bikes and parts from brands such as Kona, Continental, and De Rosa, Aaron builds an excellent rapport with customers by executing thorough cycle services for almost all makes and models. Bike treatments range from basic tune-ups to comprehensive overhauls that include the installation of fresh parts and a deep cleansing. Aaron also constructs bikes from custom components and works with clients to accommodate all budgets by utilizing prviously used parts and allowing patrons to whittle down debts by volunteering at the shop. Aaron can pick up and drop off two-wheelers himself or welcome them into his store with more delight than a BMX rider moving to a neighborhood filled with drained pools.
338 G St.
Davis
California
US
530-750-2739
The artistic outliners at Frugal Frames ensure photos, paintings, and posters look their most attention-grabbyest with complementary matting, glass, and custom or ready-made frames. They stock materials from exotic locations, enabling clients to find the perfect components for outlining wall-ready paintings of fruit bowls or handwritten letters from telemarketers apologizing for dinner interruptions. The versatile framers can even add flair to flat-screen TVs with frames, adding a touch of class to each Saturday morning cartoon-watching session.
1285 W Yosemite Ave.
Manteca
California
209-824-7474
The dedicated framers at Artistic Expert Picture Framing protect artwork, personal photographs, and mementos with a vast array of shapes and moldings that prepare them for display. The framers walk customers through the creative, and often confusing, process, consulting with clients before custom-sizing the frame or shadow box to fit paintings or war medals of any size. Conservation grade materials, such as acid-free archival paper and UV-protecting glass, ensure timeless treasures keep guarded against fading and bleeding.
1975 Shattuck Ave.
Berkeley
California
US
510-665-5951
Since it first opened in 1926, the nursery has covered more than half a city block with its sprawling tangles of fruit trees, exotic botanicals, shrubs, and grasses. When carefully curating their collection of accessories, the green-thumbed team selects products they too would use in their gardens. As a result, most insecticides and fertilizers at the nursery are organic, and the lawn gnomes are raised cage-free. Imported pottery from Europe and the Pacific Rim is also available to house new plants and add decorative touches in interiors and exteriors.
Come Thanksgiving time, the nursery becomes a forest of fresh-cut Christmas trees. Adding to the seasonal whimsy is a variety of blown-glass ornaments made with vintage molds available to spangle the center's silver tips, noble firs, and douglas firs with the shiny shapes of yesteryear
2332 San Pablo Ave.
Berkeley
California
US
510-845-6490
---