Professional Services in Citrus Ridge
---
Professional Service Deals
---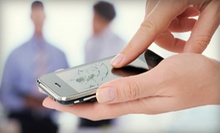 Use Today 12:00am - 4:00pm
---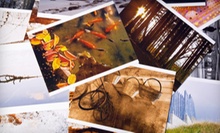 Use Today 9:00am - 6:00pm
---
Recommended Professional Services by Groupon Customers
---
Quality photos capture piercing looks, toothy smiles, and elusive dodo sightings much more efficiently then papier-mâché sculptures. At studiolano, photographer April Catalano utilizes her many years of experience to photograph subjects with a microscopic attention to detail. During a one-hour session at studiolano's fully equipped studio, April will rattle off 50–75 shots of multiple poses with the speed and precision of a camera-fitted, laser-guided cheetah. Striking images are artfully captured with an uncommon eye to provide game-changing glimpses of the subject's pleasant disposition that can't be replicated with an emoticon-riddled letter of recommendation. After the photo shoot, customers place their package order from the comfort of their plush, indoor hammocks with online proof viewing and ordering.
1701A N. 20th St.
Tampa
Florida
A professionally shot portrait is a superb way to quell confusion when future bouts of amnesia result in terrifying run-ins with a persistent stalker who keeps turning up in the world's reflective surfaces. Redeem your Groupon for a standard session ($50 value) at the Park Lake studio, or summon one of photoStyles' friendly professional photographers to the location of your choice within a 25-mile radius of downtown Orlando ($75 value). Whether you're keen on luring that debonair antique dealer into your den with a well-placed individual glamour shot or preserving a portrait of your family for posterity, the one-hour session promises to provide you with professional-quality photos for your framing or party-flyer-producing pleasure.
807 Virginia Dr.
Orlando
Florida
Chefs Anthony Sanschagrin and Matthew Beilstein fuse their culinary passions for Italian, Latin, and Asian cuisine, designing menus for special events and divulging their secrets at hands-on cooking classes. Equally capable of creating edible display pieces or full dinner buffets, the duo can forge eclectic spreads with baked lasagna, crispy beef empanadas, or sweet 'n' sour chicken.
They also share their insights by leading internationally themed cooking lessons, which allow students to try their hand at basic recipes and then taste their results afterward. Much like the number of centimeters in a mile, the menus change constantly, incorporating new recipes and accommodating students' food allergies.
1815 E 7th Ave.
Tampa
Florida
813-248-9810
Huge, Clean Laundry Super center! New high efficiency washers, single load thru six loads, fast hot gas dryers, three sizes, regular, medium and huge! , air conditioned, free WiFi, Pay internet stations also available, vending machines, video games, children's play area. Wash Dry Fold service. Friendly helpful staff.
3090 Aloma Ave. , Suite 110
Winter Park
Florida
321-972-6200
Kalysa Wilson owns Ashira Photography, a boudoir and pinup studio that accentuates the glamorous qualities of its clientele. Professional makeup applications and new hairstyles can exaggerate models' beauty before they pose for boudoir, pregnancy-boudoir, or pinup-style shoots. During photo-snapping sessions, ladies can bring their own outfits or pose in costumes provided by the studio, which include a short fur coat, satin gloves, and lacy lederhosen. Afterward, professional retouching allows women to look their best in online galleries or in print form.
1817 Crescent Blvd., Suite 103
Orlando
Florida
888-850-2442
Dress Well Organic Dry Cleaners launders clothes and linens in mild solutions made from naturally biodegradable and nontoxic formulas. Each dry-cleaning session begins with a thorough inspection, followed by pH-controlled cleaning, thorough pressing, and two final examinations to spot any missing buttons or lingering wrinkles. Men's shirts succumb to a rigorous regimen of hand-scrubbed collars and cuffs, temperature-controlled washes, and meticulous pressing to ensure perfect creases. Technicians also launder and dry-clean bedclothes, from hardy down comforters to delicate heirloom quilts hand-stitched from Civil War–era concert T-shirts. An onsite tailor waits outside a private fitting room for patrons to model troublesome garments, pinning hems and letting out seams to their exact measurements. Dress Well also cleans and restores leather and suede clothing, and repairs shoes' broken heels and soles.
2607 S Haiwassee Rd.
Orlando
Florida
407-506-4615
---