Restaurants in Claremore
---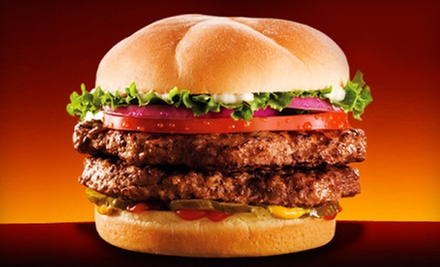 ---
Recommended Restaurants by Groupon Customers
---
A farmer-owned grocery and co-op, Natural Farms specializes in pasture-fed, lean piedmontese beef, hormone-free meats and poultry, and seasonal assortments of organic produce. Emphasizing a dual commitment to supporting the local economy and filling pantries with toxin- and nitrate-free products, Natural Farms also carries locally made cheeses, eggs from area farms, and coffee beans roasted over Tulsa's only active volcano.
420 S Utica Ave.
Tulsa
Oklahoma
918-583-5354
The story of Margaret's German Restaurant & Deli begins with a Polish couple, Margaret and Andrew, arriving at Tulsa International Airport in 1982 with just a suitcase and $200 in their pockets. Seven years later, their restaurant was born, and to this day, it still serves Margaret's traditional German and European dishes to happy customers. Wiener- and chicken-schnitzel sandwiches ply appetites with flavorful breading and crisp veggies, whereas knackwurst, polish sausages, and smoked bratwurst arrive with sauerkraut, hot potato salad, and rye bread. Kloster schnitzel surprises taste buds with a stuffing of ham and cheese, and housemade potato pancakes show off applesauce. The restaurant also offers a wide selection of beers, including St. Pauli Girl, Pilsner Urquell, Spaten, and Franziskaner, as well as German wines by the glass or bottle.
5107 S Sheridan Rd.
Tulsa
Oklahoma
More than 20 years ago, Don Rucks dreamt up a grilling paradise where diners could skew typical hot dog conventions with pico de gallo, "nuclear" relish, and more sausage varieties than can be counted on one hand. But he and his wife Susie had a family on the way, and that was a separate dream he wasn't willing to sacrifice. Ironically, two decades later, it was his wife and two kids, D.J. and Traci, who helped him realize his long-awaited aspirations when they opened The Gnarley Dawg.
Just as Mr. Rucks envisioned it, the eatery's menu goes above and beyond bun-bound basics with eight varieties of sausage––including Polish, bratwurst, and chicken sausage––all inventively dressed with more than 50 toppings. Sides of spud salad and Dawg House chili pair with signature dawgs such as the T-Town Pup, which resembles Coney Island's dogs minus their traditional sand and seagull feathers. The Gnarley Dawg's interior junkyard aesthetic mimics the eclectic nature of its comestible collection. The owners have slapped a chain-link fence and barbed wire against the back wall, and littered the sucker with a hoarder's pickings of metal hubcaps, old signs, traffic lights, and even a Dodge pickup's tailgate––many of these donated by the eatery's loyal parishioners.
6011 S Mingo Rd.
Tulsa
Oklahoma
918-893-4663
Wood paneling and old school mementos line the walls of Bogey's Hamburgers as guests dig into their classic combination of hamburgers and fries. The burger masters at Bogey's lovingly top each single, double, or triple-patty burger with slices of cheese and couple the American staple with baskets of curly fries. For those trying to cut down on round foods, the patty melt fills out the menu with melted swiss cheese and grilled onions, and the taco salad transforms the small handheld Mexican treat into a fork-worthy meal.
11115 E 41st St.
Tulsa
Oklahoma
Johney Harden first offered a taste of his old-fashioned hamburgers and meaty homemade chili in 1939 with a burger joint called Johney's Jip Joint. Although the Jip Joint has changed names, and even changed hands in 1988, Harden's Hamburgers still serves up their original burgers to a loyal fan base. Their small but meaty menu continues to conquer hunger with Johney's original chili recipe, and remains true to such time-honored classics as root-beer floats and thick shakes that help wash down hearty hamburger steaks and pintsize kids' meals. Harden's also offers catering services, serving up hot, mobile meals of hickory-smoked barbecue fare and fried chicken. They will even cook their original burgers on-site with all the fixings on the fiery breath of Johney's pet dragon.
432 S Sheridan Rd.
Tulsa
Oklahoma
---