Clarence-Rockland, ON Outdoor Activities
---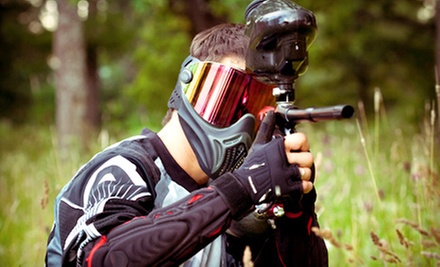 ---
Recommended Outdoor Activities by Groupon Customers
---
From dawn to dusk, Oziles' rental boats kick up waves around Petrie Island and Grandmaitre Ecological Reserve. The shop's rental watercrafts, which require no boat operator's card to use, exemplify the outfitter's mission to empower Ottawans to explore and conserve their surrounding waterways. Before passengers embark on their trips, the crew familiarizes them with their boats and fishing gear, and teaches hand signals for passing by ducks before bidding them bon voyage. The crew also repairs, cleans, and winterizes private boats and furnishes captains with year-round boat storage at the marina. In addition to boats, Oziles rents ice huts with stoves and scenic picture windows, from which groups of up to six can watch the ice fishing holes outside.
1009 Trim Rd.
Orleans
Ontario
613-841-0778
Dunnderosa Golf Club's par 3 course lets golfers swing and putt their way through tree-dotted hills that look out on the scenery of nearby Gatineau Park. With greens that are reachable in one shot on every hole, the course invites players who are still seeking out their first hole-in-one or trying to arouse jealousy in their driver by spending more time with their short irons. Dunnderosa Golf Club also features Dunn-D's mini-golf course, which wreathes around a central waterfall for 18 holes of tricky putts and scenic landscaping. Lined by brick rails and peppered with rocky obstacles, each hole presents geometric challenges, forcing players to carom balls around 180-degree turns and steer them through craggy outcrops before sweeping them into holes positioned on devious slopes. The mini-golf course's front nine is designed to be accessible for players with reduced mobility, offering a competitive venue for clubbers of all ages and those intent upon playing with their shoes tied together.
11 Chemin Notch Rd.
Chelsea
Quebec
819-827-8056
Formerly known as the Glenlea Golf Club, the Champlain Golf Club retains its antecedent's undulated 18-hole course, where both beginner and advanced golfers practice swinging and putting skills. The club's accredited CPGA instructors can guide guests on the practice greens before they take on the rolling fairways beset with obstacles such as water hazards, drainage ditches, three-tier sand castles. After invigorating rounds on the course, visitors can re-energize with a feast at the club restaurant or restock their collection of balls and irons at the pro shop.
1145 Aylmer Rd.
Gatineau
Quebec
819-777-0449
McMaze was established more than a decade ago by Sandy McDonald, who designed the family's first 3.5-acre corn maze when he was just 14 years old. Over the next 10 years, Sandy and his family watched their endeavour blossom into a year-round family-friendly business that hosts seasonal activities year-round. Fall is the family's busiest season, when visitors flock to find spooks in their haunted walks and wagon rides, and explore the pumpkin patch to search out a perfect specimen to be turned into a pie, jack-o'-lantern, or organic football helmet. The original hand-carved corn maze has since multiplied into five separate mazes, including a "haze maze," which mystifies wanderers by sending them on a seemingly endless journey through fog and lights, and a door maze that presents 52 possible exits.
Winter snowfalls fail to stop the McDonalds' love of celebrating, and so they invite families back to the 120-acre farm for old-fashioned sleigh rides through the woods, made all the more festive with hot chocolate and homemade cinnamon buns. Once the ground thaws in the spring, the farm comes alive again as guests descend upon the fields to help plant the first pumpkin seeds and welcome the arrival of baby farm animals as they parachute down from passing blimps. Homemade ice cream keeps things cool throughout the summer as pig and duck races entertain spectators of all ages, and parents stock up on corn on the cob and other farm-fresh produce.
17049 Willy Alan Rd.
St. Andrew's
Ontario
Operating on the trails that hosted the 2010 Bristol Dryland dog-racing championship, Timberland Tours employs experienced guides and 40 canines to propel adventure-seekers on year-round excursions of Pontiac county. Guides operate from a rustic wooden cabin headquarters, huddled in a circle of tall evergreens, which hosts revellers inside or on an open porch. An adjacent barbecue grill and bonfire pits often blaze with friendly flames, and trophy and photo displays inside the cabin chronicle sledding victories and awards for particularly memorable ghost stories from sleepovers. In winter months, two-person sleds carry riders down wooded trails, and in warm weather lightweight wagons send them soaring along on dog carting trips. Timberland Tours fuels its sleds using highly trained teams of Alaskan pointer, husky, and greyhound mixes.
36 Ragged Chute
Bristol
Quebec
819-647-3185
The skinniest Boy Scout in his troop, 11-year-old Jody Miall stared longingly up at a rock-climbing wall dotted with fellow scouts. His scoutmaster had told him he was too light too climb, condemning him to the sidelines during the troop's overnight rock-climbing trip. But when the rest of the group snuggled into sleeping bags, Jody snuck back into the gym and completed more successful climbs than the rest of the boys had, before his Scoutmaster discovered him and promptly kicked him out of Boy Scouts. Jody hasn't stopped climbing since.
The ambitious kid moved on to compete nationally, placing fourth in North America, and is the official route setter for the Tour de Bloc. Now, Jody welcomes climbers of all ages and sizes into his gym. Meeting new climbers "takes me back to when I was 12, and just learning," he says, noting that blind and acrophobic climbers have successfully scaled the gym's 15,000 square feet of wall space. Jody attributes transformations such as these to Coyote Rock Gym's impassioned instructors, who stay with climbers until they feel confident to explore the 35 different top ropes and four bouldering areas. He also says the noncompetitive environment stems from the communal nature of rock climbing itself: beginners may find themselves climbing—and struggling—alongside climbers such as instructor and National Team climber Yves Gravelle. "It's the same feeling, whether you just started or have been climbing for 20 years," Jody says. "Even when you're good, your hands hurt just the same."
1737B St. Laurent Blvd.
Ottawa
Ontario
613-739-4074
---