Shopping in Clarence-Rockland
---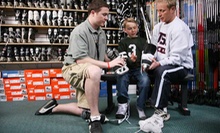 Four area locations stock brand-new athletic wares alongside recycled gear for fitness, baseball, basketball, golf, and soccer
---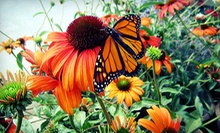 Garden celebrating 100+ years in business keeps home gardens stocked with hearty plants such as hostas & field-grown perennials
---
Recommended Shopping by Groupon Customers
---
At the age of 14, in the midst of a bike trip, Mathieu Albert realized the true beauty of cycling. And in the many years that have passed since, he's rarely taken his feet off of the pedals, except for when he's bathing or polishing his pedals. Mathieu has competed in more than 50 mountain bike competitions and 24-hour races, learned to weld and create his own bike frames, and worked as a technician and salesman at a number of bike shops. Now, as the owner of Vélos des Ronds-Points, he performs tune-ups for cycles and skis and equips fellow cyclists with bikes of all makes and models, including an impressive selection of Cannondale cycles.
173-B St. Joseph
Gatineau
Quebec
Canada
819-776-9993
The knowledgeable staff at Final Pass Pro Shop caters to both hockey players and figure skaters, stocking its shelves with professional-quality gear, clothes, and equipment. Patrons peruse the walls to find sticks and bags from brands such as Bauer along with NHL jerseys and figure-skating tights and guards. In addition to supplying skates for men and women, the pros keep blades ready to make quick stops and tight curves with professional sharpening, a service recommended if you haven't used your skates since last winter except for pruning shrubbery.
1585 10 Line Rd.
Ottawa
Ontario
Greg Best and Natalie Szabo founded The Sassy Bead Company in the early '90s, creating a sanctuary for more than 3,000 types of beads from seed beads to semiprecious stones. They also fill their shelves with rarer bead types, including Swarovski crystals, Japanese delicas, and freshwater pearls, available individually or as part of finished bracelets, necklaces, or toupees. Along with beads for purchase, the duo accepts beaded jewellery for repair, and crafts custom pieces for special occasions such as weddings and proms.
11 William St.
Ottawa
Ontario
613-562-2812
Champions of battery-renewing sleep bolstered by eco-friendly materials, Obasan's sleep experts have helped customers lasso _z_'s since selling their first mattress upwards of 25 years ago. The company's dedication to marrying restful dozing with environmentally minded practices is evidenced in their collection of bedroom wares forged from chemical-free and functional materials such as thermo-regulating organic wool, renewable Canadian wood, and natural rubber harvested from free-range bouncy balls. An intricate customization process tailors mattresses to fit personal sleeping styles by varying the amount and distribution of natural rubber throughout the mattress, ensuring that customers can doze soundly without fear of their bedfellows rolling into their dreams. While specializing in the creation of their signature mattresses, Obasan also outfits shoppers with rest accessories such as comforters, pillows, and pet beds to facilitate peaceful household-wide repose.
155 S Colonnade Rd., Suite 1
Ottawa
Ontario
613-727-5337
Janet Rose Boutique fills its sunny, wood-floored Montreal Road retail space with a unique collection of women's apparel and accessories alongside gifts for the home and garden. The friendly staff replenishes the shop's offerings each week with fresh supplies of diverse products that include SLS-free shampoos, billowy sundresses, small potted plants, and chemical-free candles infused with essential oils and hugged by trees.
1704 Montreal Rd.
Ottawa
Ontario
Canada Beading Supply outfits beaders, jewellers, and crafters from a massive stock of gemstones, stringing materials, and other provisions for creative journeys. Garnet, carnelian, and jade gemstones glisten next to strands of freshwater pearls, which save beaders the trouble of harvesting their own from an oyster's hotel safe. The collection's diversity helps customers realize nearly any creative vision, and classes—from basic gemology to wire wrapping—impart the techniques necessary to turn raw materials into functional adornments.
12-B - 210 Colonnade Rd S
Ottawa
Ontario
---