Things to Do in Clarksville
---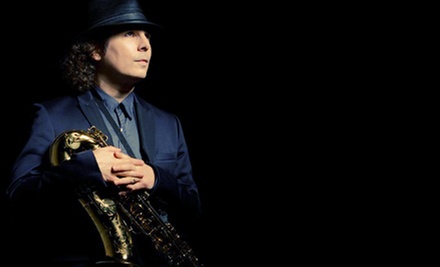 Central Business District
---
Recommended Things to Do by Groupon Customers
---
The organizers of Muddy Fanatic test racers' athleticism by plotting a 5K course through the Sellersburg woods. Participants charge through obstacles that range from slippery ascents out of creek beds to fire-lined paths. After competing to reach the finish line, participants must lend each other a hand to surmount Mud Mountain, a steep wall of earth rising above a pool of knee-deep water.
To celebrate the day's displays of fortitude, organizers pour every drinking-age participant a free beer, as well as provide additional drinks and food for purchase. Muddy Fanatic's team also encourages racers to self-nominate themselves for awards that include muddiest, best body, and best and worst costume. Audience members determine the winners by applauding and throwing roses at their favorites.
6951 SR 111
Sellersburg
Indiana
Discovering the mission of The Artist In You is as simple as reading its name—to help every guest unleash their creative side. A knowledgeable staff guides participants through pottery-painting and glass-fusing experiences. Hundreds of pieces of pottery, ranging from dishes to tiles to figurines, await personalization from paint, fingerprints, stamps, stencils, and image transfers before taking a toasty trip into one of the studio's three kilns. Bits of colorful glass gain new life during fusing sessions in which visitors can assemble gleaming jewelry or prismatic plates. The studio hosts private birthday parties, bachelorette gatherings, fundraising events, and children's camps, and individual walk-ins are allowed during all of these events.
4015 Summit Plaza Drive
Louisville
Kentucky
The Louisville Equestrian Center is the realization of a childhood dream for owner, operator, and adept horsewoman Betsy Webb. Now found in the familiar confines of the Red Barn Arena, the center is home to a team of dedicated staff members and instructors. Nestled less than 20 minutes from Louisville in the rolling country hills between Taylorsville and Mt. Washington, the arena provides a picturesque setting for private and group lessons for all ages and experience levels. During these sessions, trainers illuminate horse-handling and riding fundamentals with the help of the center's stable of horses. Camps and clinics engage equestrian youngsters aged 4 and older, and pony parties entertain kids with experiences more rewarding and memorable than trying to ride a pile of My Little Pony action figures.
2612 S English Station Rd.
Louisville
Kentucky
502-267-0881
At Paint Spot, a gallery of more than 500 pieces of ceramic pottery and figurines await the tickle and color of visitors' paintbrushes. Owner Marsha Ensor-Johnson and her creative staff advise artists as they splash vibrantly colored pigments across clay canvases such as salad plates, coffee mugs, piggy banks, and figurines. Painters can lower their brushes and consider their next stroke while nibbling on snacks and sipping beverages brought from home, whether they're working alone or taking part in lively painting parties, adult classes, or children's camps. The trusted staff members carefully glaze and fire every hand-painted creations, which are ready for pickup seven days later. All of Paint Spot's paints are nontoxic and water soluble, rendering finished works safe to use as snack dishes for pet rocks.
4600 Shelbyville Rd.
Louisville
Kentucky
In addition to the Lights Under Louisville tour, the expert tour guides at Louisville Mega Cavern can propel guests through a 4-million-square-foot subterranean expanse, slinking in and out of more than 100 acres of manmade passageways. Originally a limestone mine, the Mega Cavern was mined for 42 years, beginning in the 1930s, and is now the largest building in the state of Kentucky. The cavernous facility utilizes its 90-foot-high thoroughfares to unite guests with an exhilaration previously known only to highly caffeinated miners—ziplining. During two-hour zipline tours, amateur spelunkers will stream across the subterrain's five underground ziplines and dual racing lines under the sage supervision of the cavern's ACCT-certified experts. Along the way, guides will entertain guests with tales of the cavern's rich history and uncanny impressions of stalagmites. Guides also give tram tours as well as seasonal Lights Under Louisville tours, a holiday light show underground.
1841 Taylor Ave.
Louisville
Kentucky
877-614-6342
Since 1815, Louisville Stoneware's artisans have been transforming natural stoneware clay, harvested from deposits in Kentucky and Indiana, into elaborate table fixtures through an awe-inspiring series of crafting techniques. Twenty pairs of skilled specialist hands conspire to mix, form, and paint each functional art piece before professional fire tamers arrange finished items in the factory kiln, which reaches 2,350 degrees, to melt glazes into a glassy, durable surface. Hundreds of stoneware possibilities emerge from this artistic inferno, filling the firm's shelves with bake ware and home decor. Personalized mugs commemorate special occasions, and birdhouses work to fill yards with the melodies of avian pop stars.
Alternatively, visitors can decorate their own stoneware using vibrant paints and included supplies. After customers finish their work, staff members glaze, fire, and verbally quiz creations to ready them for lifetimes atop fireplace mantels.
731 Brent St.
Louisville
Kentucky
800-626-1800
---