Things to Do in Clawson
---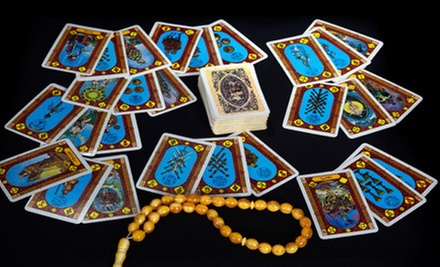 ---
Recommended Things to Do by Groupon Customers
---
A lap around Skateland West's sea-foam-green floor transports inline skaters back in time with psychedelic rainbow lights, arcade games, and music. Despite the retro-chic atmosphere, Skateland West keeps things modern with activities such as freestyle-skating sessions and inline-skating lessons. The center also has a staff of fitness instructors who run patrons through fun and challenging Zumba, kickboxing, kids' dance classes, and yoga workouts to help patrons stay in better shape than a buff geometry teacher. The skating rink also hosts kids' birthday parties and has a snack bar where skaters can refuel with sodas and pizza.
37550 Cherry Hill Rd.
Westland
Michigan
Vibrant colors coat walls surrounding the glossy rinks at ERDU Skate-A-Rama , where experienced staff members monitor skaters of all ages in a family-friendly environment. Equipped with rented wheels, skaters glide along smooth surfaces under colorful lights to the beat of lively music. Their family members, perched along the rink's perimeter, watch or take bets on who can do a figure eight the fastest.
Skaters can take a break from four-wheeled footwear to play arcade games at some locations or silence rumbling stomachs with bites of pizza or other snacks, such as cones from the ice-cream shop, at ERDU Skate-a-Rama, which serves up swirls of soft serve doused with fudge.
8611 Ronda Dr.
Canton
Michigan
734-459-6400
Jeff Warmuth and the talented artisans at Canterbury Stained Glass draw on their nearly 40 years of experience crafting commissioned artwork to fill their showroom and teach others the art of glass manipulation. More than 40 educational programs—divided into short workshops and longer, weeks-long pursuits—focus on beginner, intermediate, and expert glass techniques of all sorts. Students can assemble glass jewelry, fuse patterned glass into bowls, or use their glass-blowing skills to build a see-through glass dome around endangered penguins. A fully stocked shop sells books, glass cutters, and other useful tools for finishing glassmaking and fusing projects.
175 S Saginaw St., Suite 107
Pontiac
Michigan
248-454-8818
Throughout the year, the 91-acre Charles L. Bowers School Farm educates students of all ages about science, agriculture, and livestock. But as the season's change, so does the farm's lineup of family-friendly outdoor activities, welcoming guests of all ages for autumnal activities including corn mazes, pumpkin picking, and wagon rides. Like the 1958 Plymouth Fury, the farm's corn mazes come in both haunted and unhaunted varieties, challenging explorers of all ages with 2.5 miles of twisting, turning paths. Should they find their way out, guests can reacclimate to life on the outside by striking up conversation with the resident rabbits, sheep, and llamas. From there, they explore the pumpkin patch for a perfect pie or jack-o'-lantern candidate or ride one of the farm's ponies, which turn into pumpkins at midnight.
1219 E Square Lake Rd.
Bloomfield Hills
Michigan
248-341-6475
A small family-run European circus, a Dutch unicycling school, various roofs—these are just a few of the places where Cirque Amongus' staff of performers has been known to hang out. Through hands-on programs, teachers enrich students' sense of teamwork, motor skills, and self-esteem by teaching them circus-arts fundamentals, which they'll use to dazzle friends and families in performances. Voted one of the top places to host a child's birthday party in Michigan by eHow, Cirque Amongus lets kids sample acrobatics at birthday parties, perfect juggling routines at afterschool sessions, and run the mile in clown shoes during school visits. Children can also practice unicycling at drop-in workshops, or test out new magic tricks at open-stage nights.
29035 5 Mile Rd.
Livonia
Michigan
734-525-4335
---