Things to Do in Clearlake
---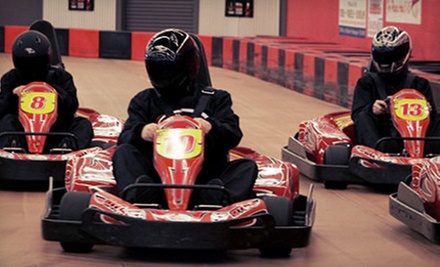 ---
Recommended Things to Do by Groupon Customers
---
Staffed by a team of experienced driving coaches and drifting professionals, American Controlled Driving Academy thrills audiences with drifting and stunt-driving classes on the paddock of Thunderhill Raceway. The 3-mile, 15-turn, FIA-certified course boasts challenging turns and crossovers ideal for alternating instructional skidding events and competitions. Additionally, the program gathers seasoned instructors to bestow drifting fundamentals to all levels of drivers, using a step-by-step teaching process in a student-friendly environment.
5250 California 162
Willows
California
530-934-5588
The nonprofit Heidrick Ag History Center harvests the rich history of agricultural machinery and transportation through an extensive collection of vintage tractors and trucks. The 130,000-square-foot space houses both the Hays Antique Truck Museum—home to such artifacts as a one-of-a-kind Breeding steam-powered truck and broccoli steamer from 1916—and the Fred C. Heidrick Antique Ag Collection, an assemblage of olden-day iron horses and golden cows collected over a period of 60 years.
Using skills acquired from his childhood days building his own planes and combines from scraps of wire and wood, Mr. Heidrick himself restored most of the equipment—some of which was formerly little more than heaps of rust—to its original condition. Palettes of green, red, and yellow pop from John Deere tractors from the 1930s to the 1950s, a Deering reaper machine from 1891, and a 120-horsepower Holt built in 1917 to tow artillery during World War I.
1962 Hays Ln.
Woodland
California
Now that eating on an ordinary table or atop a stack of Chinese acrobats seem horribly passé, adventurous foodies are seeking the next unconventional dining experience. Today's Groupon puts a little motion under your meal with two gourmet dinners on the Napa Valley Wine Train for $99 (a $198 value for dinner, $188 value for lunch). Treat yourself and a loved one to a three-hour ride through Napa Valley on an antique locomotive engine, accompanied by a delicious gourmet meal in lieu of the traditional mysterious murder.
1275 Mc Kinstry St
Napa
California
US
The independently owned Roxy Stadium 11 regales patrons with the flickering pictures and digital sounds of the latest blockbusters and the sizable snack bar. A colorful lobby greets guests as they meander past towering pillars that stretch toward an arched ceiling swathed in neon lights and bold swaths of royal blue. Aisles of cushioned auditorium seats allow moviegoers to choose the spot closest to the screen or furthest from the person sobbing emphatically during coming attractions. High-tech projectors digitally unspool films in each theater, with RealD 3-D technology transmitting some flicks in three vibrant dimensions. To silence distracting mid-movie hunger pangs, staffers in the concessions area whip up fresh batches of Orville Redenbacher popcorn and Nathan's hot dogs alongside other traditional theater fare.
551 Summerfield Rd.
Santa Rosa
California
All across California, Western Bowling Proprietors Association sends pins scattering at a network of bowling alleys, each with its own personality. In addition to open bowl on automatically scored lanes, many locations host special events that heighten the experience with enhancements such as vibrant lights, lively music, and laser systems that do double duty protecting the alleys' diamond collections. The alleys also house refreshment facilities, pro shops, and diversions that range from arcade games to billiards.
155 Browns Valley Pkwy.
Vacaville
California
707-455-7827
A lifelong hunter and former police offer and firefighter, Ed Tubbs named his range after center mass, otherwise known as the middle of the target. "It came from how I learned to shoot," he told Danny Bernardini of the Reporter. "I'm old school. I learned to aim for center mass."
Tubbs and his team of experienced hunters and public-safety personnel impart their marksmen expertise on pupils at Center Mass Shooting Range. The facility encompasses three ranges that span eight 17-yard lanes and four 25-yard lanes, each regulated by strict safety rules. In addition to giving shooters a place to refine their gunmanship and say words like gunmanship, the range also hosts pistol training. To better serve their clients and the larger public, Center Mass offers discounted range rates to policemen, firemen, and the military and supports several wildlife-management organizations, including the Mule Deer Foundation.
27 Commerce Pl.
Vacaville
California
707-449-4867
---