Clermont, FL Health and Fitness
---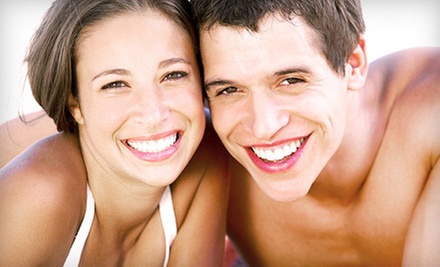 ---
Recommended Health & Fitness by Groupon Customers
---
With decades of professional experience, founders Danny Marshall and Mark Randall lead a medical team that clears clients' vision with designer eyeglasses and shades. Resident optometrist and competitive blinker Dr. Jason Iannarelli can peer into the eyes of patients and pinpoint their prescriptions. Once he finishes exams or clients bring in a valid prescription from home, high-tech, custom-made lenses—carved in the sophisticated onsite lab—focus eyesight through a wide range of optical enhancements, such as glare prevention, transitional UV protection, and heat vision. Frames from top labels, such as Lindberg and Salt, encircle lenses, gifting patients with both clear vision and stylish faces.
In addition to banishing fuzziness with lab-manufactured light refractors, Eye Design Eyewear equips pupils with chic sunglasses from brands such as Roxy or Costa Del Mar, deftly blocking harmful UV rays and cleverly shielding the eyes during heavyweight staring contests.
268 N Nova Rd.
Ormond Beach
Florida
386-675-6599
Eschewing traditional medical techniques and tools, Dr. Michael Duchesneau instead treats his patients at Hyperbaric Centers of Florida with one of earth's most abundant elements: pure oxygen. The gas fills individual hyperbaric-therapy chambers helping to boost the body's healing process.
5610 6th St.
Zephyrhills
Florida
813-788-3969
Dr. Paul DiPasquale, a plastic and reconstructive surgeon who invented the Revital Lift face-lift procedure, chisels faces, contours bodies, and enhances breasts with various surgical procedures. The Yale graduate is also a published medical researcher and lecturer, and he operates under the philosophy that it's important to match patients' outer appearances to the way they feel on the inside, whether that means lifting sagging skin to take years off a face or giving someone T-rex arms. The staff does this by listening carefully to each individual and by being completely honest about results and optimal treatment plans.
2311 Cypress Cove, Suite 101 Building 14
Wesley Chapel
Florida
813-406-4400
The chiropractic doctors, medical doctors, physical therapists, and licensed massage therapists at Palm Coast Spine & Rehab all have one job: relieve clients from their injury-related or chronic pain. Using a variety of chiropractic techniques, the team uses an integrated approach to treat pains and other ailments. The center can even treat neuropathy, a constant tingling, numbness, or weakness in the appendages, by performing electronic pain therapy and laser therapy.
84 Pinnacles Dr.
Palm Coast
Florida
386-437-3535
Dr. Frederick D. Thurston has seen a few teeth in the more than three decades he's worked in the profession. He opened Thurston Comprehensive Dental Center in 1980, and since then he and his staff have continually updated their practice with modern technology. For example, they use low-radiation digital radiography to reveal cavities, and teeth-whitening treatments hide stains from coffee and from drinking the boss's bucket of ink out of the office fridge.
308 E Park St.
Auburndale
Florida
863-967-7548
---
---
Health & Fitness Deals - Recently Expired
---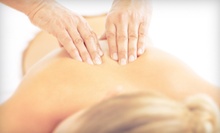 A deep-tissue massage alleviates aches burrowed deep within musculature
---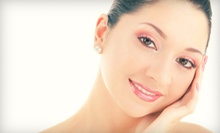 Staff overseen by a board-certified plastic surgeon uses a laser to reduce deep wrinkles, stretch marks, and other issues
---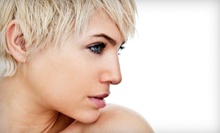 Certified laser specialist uses Fraxel lasers to repair minor skin damage, perform resurfacing, or tame wrinkles with surgery-like results
---
---