Cliffside Park Cleaning and Home Services
---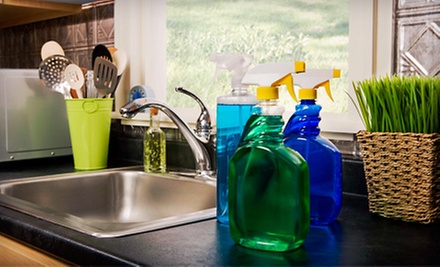 ---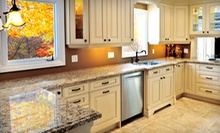 Design experts help guests gussy up homes and kitchens with stylish, American-assembled and expertly finished cabinets that add to any decor
Use Today 12:00am - 11:30pm
---
Recommended Home Services by Groupon Customers
---
Today's Groupon wipes out four hours worth of trifles, menial tasks, and complicated toils with a personal assistant from Lambent Services. Lambent is a personal-assistant agency that staffs an elite group of intelligent, motivated, and personable individuals, ready to work with busy people to free them from life's quotidian minutiae and onuses.That said, don't limit your children's potential with a list of children's books that teach bad habits:
30 E 20th St.
New York City
New York
US
At Heavenly Maid Cleaning Service, a team of background-checked employees customizes cleaning services with a focus on the safety of each household and its inhabitants. The team can provide all-purpose cleaning supplies or use the client's own products upon request. Each home will be matched with its own designated employee, ensuring efficient future visits and less stress for territorial sofas.
217 Riverdale Ave.
Yonkers
New York
Slate NYC's skilled staff defends delicate wedding gowns from the ravages of time, siphoning out stains and dislodging dirt without damaging the fibers or dulling the color. Before commencing the cleaning, gown gurus analyze the materials and design of the dress and draft a plan for restoring it to full luster. Environmentally friendly processes gently wash away caked-on cake frosting while preserving the integrity of the fabric, whether it's covered in jewels or hand sewn from leftover wedding invites. Skin-friendly cleaning solutions are used, leaving the gown free of residues, odors, or chemicals that could irritate sensitive pelts. Dresses are returned with a set of boxes for easy viewing, storage, and fort-building.
96 Morton St.
Manhattan
New York
800-573-8459
Sumeshe Maids and Concierges employs bonded and insured cleaners who trek their way through homes, sweeping, dusting, and scrubbing away soil and making order out of chaos. Owned by a busy mother intent on making things easier for others, the cleaning company turns soiled kitchens, living rooms, and bathrooms into wholesome areas that sparkle like the teeth of an orthodontist's prized ventriloquist dummy. But cleaning isn't the extent of the staff's expertise; through their concierge service, they'll tackle a plethora of time-consuming tasks, including running errands, making travel arrangements, painting, and organizing household clutter.
1100 Ave. of the Americas
New York
New York
Created by a team of butlers, housekeepers, and business professionals, The Green Clean House Company deploys insured housecleaning technicians who have passed a rigorous screening and selection process. The cleaners scour homes, hotels, businesses, and books of dirty jokes, cleaning each designated space according to the client's specific needs. They perform a host of indoor services that range from cleaning any room in the house and doing laundry to making beds and washing dishes. Cleaners can also venture into the outdoors for such services as grocery shopping, window washing, and driveway or porch power washing.
244 56th Ave., Suite G226
Manhattan
New York
347-433-5641
With more than 75 years of making every season comfortable, T.F. O'Brien & Co.'s team of upbeat and certified technicians perform each job to the highest standards and aim to maintain long-lasting relationships with customers. The crew of house whisperers can customize home setups and install everything from Carrier air conditioners, furnaces, and heat pumps, to Rinnai tankless water heaters, energy-saving devices, and braces to straighten a home's crooked white picket smile. Temperature tamers perform tune-ups on heating and cooling systems for both commercial and residential buildings and keep families safe with carbon-monoxide detection and fire prevention. Each job comes with a guarantee of satisfaction, and the habitat experts show courtesy for their customers by cleaning up after themselves, removing shoes before walking on carpet, and eating all of the cookies and milk left for them before exiting out the chimney.
1219 Jericho Tpke.
New Hyde Park
New York
516-488-1800
---