Cloverly, MD Health and Fitness
---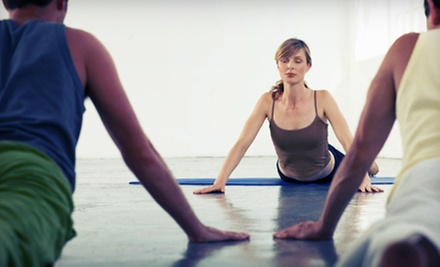 ---
Recommended Health & Fitness by Groupon Customers
---
When she was in third grade, Doctor of Chiropractic Lisa Gordon asked her teacher how the human body works. "That," replied Mrs. Kim, "is a question you might spend your life answering." And she has. Even with her chiropractic college education, her advanced training in specialty techniques, and her more than two decades of experience, Dr. Gordon finds herself constantly learning about the human body as she treats people with problems such as back pain, injuries, and migraines.
With the help of her assistant, the English- and Spanish-speaking Lina Aye, Dr. Gordon uses Neuro Cranial Integration (NCI) to address pain and discomfort by properly aligning the cranial bones, brain, and nervous system. She also uses Advanced Allergy Therapeutics' gentle pressures to relieve the allergy symptoms of people allergic to dairy, animal dander, and work.
5053 Durham Rd. W
Columbia
Maryland
410-717-6610
After earning an undergraduate degree in natural sciences at Johns Hopkins and an MD from Columbia University, a desire to meld science with art motivated Dr. Paul Thesiger to pursue a career in plastic surgery. Dr. Thesiger, who was born and raised in Jamaica, followed his growing passion around the world for a year as part of a fellowship program, performing cleft-lip, palate, and hand surgery for impoverished children in nine countries. Now, in his private practice, he and his staff constantly educate themselves on innovations in their field while beautifying faces and bodies with an array of procedures. Nonsurgical Endermologie treatments diminish cellulite, and visages glow brighter than a self-aware lamp after chemical peels, laser skin resurfacing, and Botox.
5530 Wisconsin Ave., Suite 1135
Chevy Chase
Maryland
301-951-8122
Madame Et Monsieur's Electro-Slim technology helps clients whittle waistlines and smooth cellulite dimpling in simple one-hour sessions. Prior to being escorted to plush treatment rooms, clients commune with skilled technicians to catalog health backgrounds, personal measurements, and binary phrases to converse with computerized equipment. Specialists connect electrodes to specific areas of the body that deliver pulsing waves that feel similar to deep massage, contracting muscles on command and rapidly reducing body bulge. The FDA-approved electrical exercise breaks down fatty deposits and stimulates circulation so that blood flow surges through patients' systems like an express train covered in olive oil. Suitable for people of all shapes and ages, Electro-Slim technology can aid both rehabilitation patients unable to work out and professionals forced to sit in desk chairs throughout the week. Electro-Slim technology should not be used on people who are pregnant or epileptic or those who have pacemakers.
4900 Auburn Ave., Suite 200
Bethesda
Maryland
301-654-1490
Wheels screech to a halt for photo ops in front of Lanham Skating Center's focal point: a mural of a red carpet illuminated by blazing flashbulbs. Skaters carry their celebrity strut into the music-filled rink, where they zoom to their hearts' content wearing skates they rented or stole from a '50s-era waitress. They can also star in Learn to Skate classes or birthday parties in a private room stocked with ice cream and soda. Visitors consume similar noshes at the snack bar before returning to rolling.
9901 Lanham Severn Rd.
Lanham
Maryland
301-577-1733
The dentists at Capital Dental stay on the cutting edge of tooth-tending technology, fixing up mouths with the latest industry innovations. The advanced computer-aided design software of their CEREC system allows technicians to produce custom ceramic crowns in about 15 minutes, and products such as OraVerse reverse the lingering effects of local anesthesia. While dentists perform a wide variety of services, they specialize in Invisalign treatments, cosmetic procedures such as veneers and BriteSmile whitening, and the application of pediatric sealants that protect kids' enamel against foraging gummy bears.
8218 Wisconsin Ave., Suite 317
Bethesda
Maryland
301-654-1777
To help women achieve their fitness goals, the certified personal trainers at Get In Shape for Women focus on four areas: weight training, cardio training, nutrition, and accountability. In small group sessions, trainers modify exercises to suit up to four ladies' fitness levels, beginning by calibrating 30 minutes of strength-training drills—such as free weights, lunges, and squats—to each student's abilities. Then comes 25 minutes of cardio: the trainers might start novice exercisers with a walk on the treadmill or light elliptical training, and challenge more advanced exercisers to high-intensity interval-training sessions for enhanced results.
The trainers supplement the group workouts with nutritional planning centered around the concept of eating six small, balanced meals six days a week. They set aside the seventh day for a bit of indulgence, be it eating a favorite sweet or lusting openly after bacon. To track ladies' progress toward reaching their goals, the trainers measure their weight and body-fat percentage every two weeks.
130 Rollins Ave.
Rockville
Maryland
240-328-0245
---