Restaurants in Coconut Creek
---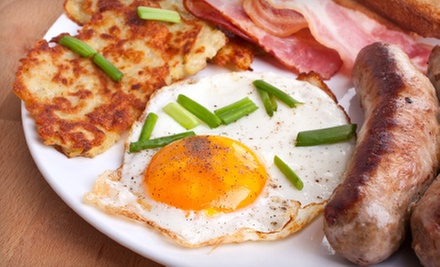 ---
Recommended Restaurants by Groupon Customers
---
Michael Gordon and Vaughan Lazar wanted to make an impression without leaving behind an imprint. Noticing an apparent lack of casual organically inclined restaurants, the duo decided to create an eco-friendly eatery that featured familiar pizzeria staples with a socially responsible twist. Each pizza begins as a disc of freshly kneaded dough made with organic grains and flour and a layer of zesty sauce that contains an also-organic blend of vine-ripened tomatoes, herbs, and spices. The chefs also source ingredients from local producers to populate a menu of two dozen topping options, including free-range chicken, portobello mushrooms, and soy mozzarella. Along with these pizzas, they create sandwiches and salads that appeal to vegan and gluten-free diets.
In addition to working almost exclusively with suppliers and producers that value environmental sustainability, Pizza Fusion adheres to eco-conscious practices at each of its locations. The staff recycles every pizza box it can and serves food in cornstarch-based containers that biodegrade in as little as 50 days. Even the buildings minimize their environmental impact by recycling heat from the ovens and using it to warm the restaurants and prevent snowman infestations.
2378 Weston Rd.
Weston
Florida
954-641-5353
The chefs at Sri-Thai infuse rice, noodle, and curry dishes with piquant spices and herbs imported from Thailand. Bite-size morsels of meat and seafood find their way into most dishes, including lo mein noodles and panang curry. Most dishes can be made vegetarian by substituting tofu or mushrooms for meat. Patrons can relax beneath a flat-screen TV in the grape-and-cream-hued dining room.
61 S Federal Hwy.
Deerfield Beach
Florida
US
954-571-7181
Oakland Park Subs lines rye bread, wraps, or white and wheat rolls with more than 25 classic sandwich combinations ranging from traditional corned beef to kraut-laden hot-dog subs. All-day breakfast options cover plates with cinnamon french toast, three-egg omelets, and stuffed breakfast sandwiches. With free delivery, patrons can enjoy a piping-hot sub handed off by a loyal delivery person or launched at high speed from Oakland's delivery catapult.
827 East Oakland Park Boulevard
Oakland Park
Florida
954-566-6625
Anthony DeMaio and Domenick Falcione's culinary venture, Mojo, reflects the partners' shared ideology of providing a feast for all the senses. When Falcione isn't busy festooning the dining room's walls with his abstract mixed-media artwork, he dons an executive-chef hat and concocts the restaurant's menu of inventive international cuisine. In an interview with the Sun Sentinel, he describes his approach to art and cooking: "I believe food is a feast for your senses, eyes, nose, taste buds and your soul. For plate presentation, I use the colors and positioning of the food, which is similar to when I paint on the canvas."
Falcione creates these aesthetically pleasing dishes with organic grains and vegetables, Lock Duart salmon, free-range chicken, and local, seasonal ingredients. His entrees blend French, Italian, and Asian flavors and preparations, and his housemade desserts include the popular flourless chocolate-espresso torte.
His passion for beauty is also apparent when examining Mojo's sleek, ultramodern décor. Once guests enter the restaurant's stainless-steel doors, they're surrounded by crisp, white tables and chairs, striped teal banquettes, white orchids, and chandeliers adorned with rows of peacock feathers.
4140 N Federal Hwy.
Fort Lauderdale
Florida
US
954-568-4443
Don Hoy's experience in the restaurant industry began at the early age of 13, when he took a job as a busboy at Dan Dowd's Steak House. With an unwavering determination to succeed and a perfectly shaped head for a chef hat, he quickly ascended the steak house's culinary ranks, later earning the title of head chef in the early '80s. In 1992, Don and his wife Joan pursued the dream of owning a restaurant by purchasing Landlubbers Raw Bar and Grill, which would later become Lito's Turf and Surf. The husband and wife team do not work alone, however, enlisting their three sons to help cook, work the line, and carve new recipes into the family tree.
Lito's Turf and Surf brings together some of the tastiest offerings of both land and sea in a menu anchored by Maryland crab cakes, grilled lobster tail, brawny Angus burgers, and succulent prime rib. From the restaurant's tan leather booths, diners can direct their gaze toward flat-screen TVs showing national and college sports and toast glasses of craft brews and wine every time football players perform bone-crushing tackles or synchronized flash-mob routines in the end zone.
2460 N Federal Hwy.
Lighthouse Point
Florida
US
954-782-8111
---