Things to Do in Coldwater
---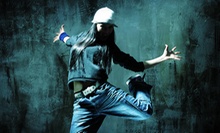 Use Tuesday 5:30pm - 8:30pm
---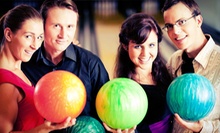 Soft-soled rental shoes glide over smooth wood, propelling bowlers towards distant pins as they seek out strikes in 1-hour bowling session.
Use Today 3:00pm - 6:00pm
---
Recommended Things to Do by Groupon Customers
---
When John and Mary Magocs opened the Capri Drive-In in August 1964, they had no idea the theater they ran with their two young sons would one day be highlighted as one of the most charming in the country. The New York Times once named it among 10 Drive-Ins Worth a Detour, noting its family ownership and stellar concessions. Capri boasts that its original 150'x75' screen is one of the largest in the country; in 1986, it expanded its viewing space by adding a second 80'x40' screen. Short-range FM radio stations broadcast audio from the drive-in's current showings to the spacious lot, which holds more than 900 cars. Viewers can swing by the snack bar to pick up barbecue-pork sandwiches, nachos, ice cream, and even mosquito coils, which repel bugs more easily than hurling a personalized insult at each one that flies by.
119 W Chicago Rd.
Coldwater
Michigan
517-278-5628
Passionate staff members stroll through bell-shaped fairy doors at The Bead Gallery's Ann Arbor location, which has housed a voluminous spread of crafting accessories in an idyllic Victorian abode for more than 20 years. Both here and at the store's Howell locale, sprawling aisles house an epic selection of Czech pressed glass beads, Swarovski crystals, and semiprecious gemstones, which customers can buy loose, by the strand, or in repurposed Skittles bags. Crafters can also sign up for classes that cycle through beadwork, metal and stone techniques, and methods for manipulating wire and glass. Along with their expert instruction, The Bead Gallery's crackerjack staff can also flex their restringing skills to repair beaten-up baubles.
311 E Liberty St.
Ann Arbor
Michigan
734-663-6800
Field of Dreams Drive-In Theater offers communal, car-friendly film gazing as well as prefeature entertainment. At the Liberty Center location, around 250 vehicles sidle up next to each other to take in double features rain or shine, and the newly renovated Tiffin location can accommodate up to 500 sedans, stretch station wagons, and highway-ready riding lawnmowers. The flickering glow of Hollywood blockbusters joins forces with the twinkling stars overhead to illuminate clear, cloudless nights, helping to direct hungry movie goers to and from the full-service concession stand, and light the way for made-to-order pizzas delivered straight to each car's drivers side door.
In addition to its first-run films, Field of Dreams features free, family-friendly games including corn hole toss, ladder golf, and putt-putt golf. Four-legged family members can also watch from the safety of a leash or their very own car seat, and portable coolers and grills are permitted on the grounds with the purchase of a $4 outside-food permit.
V602 Township Rd. 6
Liberty Center
Ohio
At Black Rose Rentals, helpful teams of party suppliers deck out celebrations with brand-new equipment. The staff sets up summery white canopies over outdoor banquets and facilitates toe tapping with DJ rental systems. Inflatable moonwalk palaces keep revelers entertained and airborne, while portable dance floors turn lawns and patios into glitzy ballrooms. Black Rose Rentals delivers, installs, and strikes all equipment, and staffers are backed by the confidence of full item insurance, a million-dollar liability, and a pat on the back from Bacchus.
4257 Goeglein Rd.
Fort Wayne
Indiana
260-267-6730
Competitors and friends converge to fill their spare time with strikes and high-fives, and to scatter pins atop Georgetown Bowl's 40 lanes. Automatic-scoring systems track points as bowlers chase the elusive 300-point gutter ball seven days a week—including on Beer Bash Friday, when all-you-can drink drafts supplement two hours of unlimited bowling. Inside the Sports Gallery Lounge, four big-screen TVs broadcast both professional and college games, and at the snack bar, bites of wings, wraps, and pizza help players refuel between frames. Beyond the lanes and video arcade, the full-service pro shop's industry veteran, Trace Chamberlin, helps upgrade equipment by re-drilling holes to fit their owners' fingers or rolled-up treasure maps pointing to the center pin.
6770 E State Blvd.
Fort Wayne
Indiana
260-749-9610
Brothers and co-owners Joel and Jared Fulton see themselves foremost as educators. They recognize that firearms and defense tactics can overwhelm people, so they guide clients step-by-step to help them feel comfortable with using and owning a firearm. Joel even remembers sitting at the pro-shop counter once for three hours, answering every question a customer had about firearms and the meaning of life.This approach also extends to the six-lane, 50-foot indoor pistol range, where Joel and Jared—both NRA-certified Chief Range Safety Officers—and their team of instructors supervise open shooting and lead NRA-sanctioned training courses. Training courses include the Hunter Safety Program and the Eddie Eagle GunSafe Program, a class for kids from pre-kindergarten through the third grade. Back at pro shop, they advise clients on personal firearms use by encouraging them to consider how owning a firearm would impact their lives, asking questions such as, "How well do you handle recoil?" and "How will you need to store it?" This patient approach reflects the brothers' belief that an armed society should also be an informed and polite society, and has earned them a steadfast following—every ladies' night, for example, draws between 50 and 90 shooters who share lady secrets while practicing their marksmanship.
539 Capital Ave. SW
Battle Creek
Michigan
269-968-4229
---