Colonia, NJ Indoor Activities
---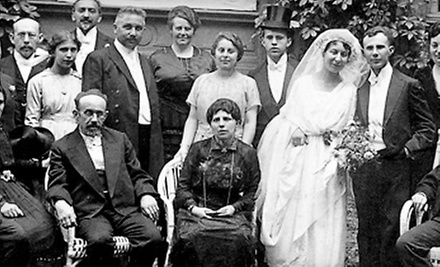 ---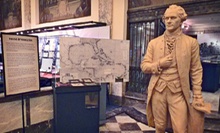 Chandeliers cast a glow on exhibits showcasing America's financial heritage, entrepreneurial tradition, and insights of Alexander Hamilton
Use Tuesday 10:00am - 4:00pm
---
Recommended Indoor Activities by Groupon Customers
---
Dance directors Christina Penatello and Ken Hansen have trained underneath champions such as Dancing With the Stars contestant Louis Van Amstel, whose new dance fitness classes, LaBlast, has become a staple of the studio's schedule. LaBlast classes share schedule space with instruction in cha cha, tango, swing, and other social dances. To sample the studio's wares, budding dancers can follow in instructors' rhythmic footsteps during 30-minute introductory sessions, which traverse various modalities with a speed-teaching method. As part of the renowned Fred Astaire franchise, instructors also host social dance parties and choreograph wedding dances for couples who want their first dance to look as effortless as tossing a flaming bouquet.
46 Newman Springs Rd. E
Red Bank
New Jersey
732-741-4188
There are many ways to look at a city. One can get a view of it while walking down its avenues, flying through its airspace, or gazing from afar at its distinctive skyline, an unmistakable fingerprint. The curators of The Skyscraper Museum, however, view New York through its history, exploring the personalities that shaped the skyline along with the stories of the buildings themselves. Their exhibits delve deep into these stories, examining, for instance, the economic circumstances and technological advances which allowed the Woolworth Building—sometimes called the "Cathedral of Commerce"—to sprout from New York's fertile pavement.
Even the very bones of the museum support its subject, with displays set into stacked cases that rise from floor to ceiling. The stainless steel ceiling and floor extend the verticality, making guests feel as if they're striding through the skyline of a city as giants, caught between the perspective of man and skyscraper. The narrow passageways of the museum feature long strips of lighting, the stacked panels along the walls and streaks of light creating the sensation of driving down a bustling boulevard at night.
39 Battery Place
New York
New York
212-945-6324
As a living landmark to the performing arts and cornerstone of the Rahway Arts District, the Union County Performing Arts Center has endured history and earned its way onto the National and State Registers of Historic Places. Recently restored to its 1928 luster, the former Rahway Theatre retains the charm and grandeur of its vaudeville theater origins while encouraging new forms of entertainment. From its 1,300 seats––where crowds once gathered to watch RKO movies and WWII newsreels––audiences can marvel at the theater's opulent, gold-crested ceilings and ponder how many dresses can be made from its rich red drapes. One of the theater's proudest treasures is its original Wurlitzer organ, which is small in stature, but emits massive sound out of its 500 pipes.
1601 Irving St.
Rahway
New Jersey
732-499-8226
Housed inside the Indiana State Museum, the six-story IMAX screen transports audiences to worlds they may have only imagined—shrinking them to insect size or inviting them along on migratory birds' annual sojourn. Besides panoramic, nationally recognized documentaries, the theater screens IMAX-mastered blockbusters, films of local significance, the occasional cinema festival, and the projectionists' vacation slideshows.
15 Livingston Ave
New Brunswick
New Jersey
US
732-247-7200
---