Education & Classes in Columbia
---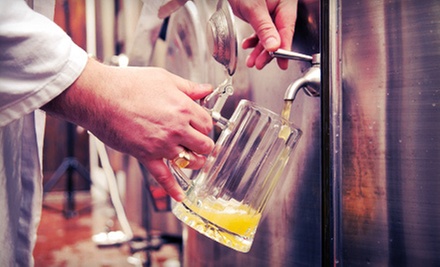 ---
Recommended Education & Classes by Groupon Customers
---
"It's like having Mr. Rogers teach your child to swim," said one parent who left it up to The Swim Lessons Company's Jim Reiser to show her child the secrets of not sinking. A third-generation swim teacher and coach, Jim approaches his pupils from a gentle, comforting angle that's especially calibrated to meet the needs of infants, preschoolers, and adults disguised as Toys 'R' Us kids, employing fun activities and drills to impart skills. His friendship with water began in elementary school, and it was a friendship destined to last. To pay for college, Jim leased the university pool and used it to train young swimmers; he went on to teach aquatic courses at the University of South Carolina and lead multiple swimmers to state championships. "The Swim Professor"—a nickname Jim earned after founding Swim Lessons University, an online learning resource loaded with educational videos—now spends his days sharing the magic of swimming with people of every age, imparting the tips and tricks they'll need to survive in a pool, from holding their breath to performing a proper backstroke and catching Marco Polo.
7329 Garners Ferry Rd.
Columbia
South Carolina
Discover World Cuisine promotes local agriculture through a series of community programs that highlight locally sourced ingredients as well as the restaurants and cafeteria food fights that use them. The consortium of chefs, sommeliers, and foodies hosts cooking classes and dinners throughout the summer months that spotlight dishes from Europe, South America, and the Caribbean. Organic food and wine festivals also feature international nibbles as well as live music and giveaways.
Proceeds from the events support Discover World Cuisine's community outreach program, which partners with area schools to introduce kids to new foods and help them develop healthy eating habits. Classroom sessions balance hands-on instruction with activity sheets to teach students to select and prepare low-cost, nutritious meals.
3483 Charleston Hwy.
Columbia
South Carolina
803-937-8022
Kids eat the darndest things, especially when left to their own devices. That's why mother and nutritional consultant Jan Walker Pinnington founded Healthy Hands Cooking to teach others' kids—as well as her own—the ability to make nutritious food choices. In cooking classes and summer camps, certified instructors teach kids aged 9–13 how to construct balanced meals and snacks from wholesome ingredients rather than succumbing to their predilection for peanut butter and jelly sandwiched between two pizza slices. Kids also learn about general nutrition, as well as how to create healthier versions of their favorite foods.
1009 Bickley Rd.
Ballentine
South Carolina
The instructors at Defense Dynamics take firearms seriously—they had to during their previous careers in law enforcement and the Armed Forces. Proud veterans with more than 50 years of combined military service, these gunslingers draw upon their professional training to lead beginning and advanced firearms courses that combine classroom learning and hands-on range time. Students can also sign up for NRA-sponsored classes that cycle through the association's established safety practices and shooting fundamentals with passion and practicality.
457 Catalina Blvd.
Swansea
South Carolina
803-730-1273
---