Shopping in Conneaut
---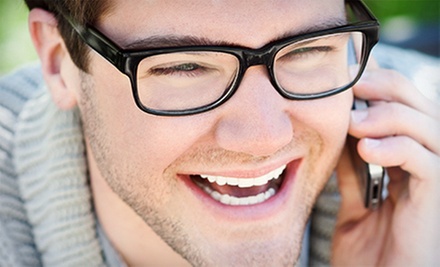 ---
Recommended Shopping by Groupon Customers
---
Winds of Change carries a number of designer fashion brands, including the Bohemian bliss of Free People, the pin-up inspirations of Betsy Johnson, and the sophisticated stylings of Eva Franco. Although your Groupon can only be used in-store, look on their site to get an idea of what they offer. Use your Groupon toward a pair of 80%20 Ruby knee boots ($89) or a ruffled Ella Moss top ($89). Top off your favorite dress with a boyfriend sports jacket ($98) and a vintage red bird ring ($69). Create an ensemble that will leave butlers impressed by the apparel piled up in your armoire, right next to your fashion rifle.
37 West Orange Street
Chagrin Falls
Ohio
Tempt summer breezes and mask barbecue-sauce stains in a black ruffle tank dress ($74) or tie-dye leggings ($79) by L.A.M.B. This season, shoppers can count on finding denim from William Rast, festival-ready rompers by Young Fabulous & Broke ($132), and sheer blouses by Diesel. Guys can scoop up Diesel tees, toddland jackets ($51 for a lightweight coaches jacket), and Hugo Boss shorts ($121). Accessories, such as Cheap Monday's envelope necklace ($29) or Alternative Apparel's emerald Pima scarf ($20), make affordable ensemble upgrades for transitioning from day job at the Pop Tart factory to nightly bourbon-and-ballroom dance parties.
8 E Washington St.
Chagrin Falls
Ohio
Custom picture framing, including silver and gold leaf frames made to your specification, custom mirrors of any size, sculpture bases, art and frame repair and restoration, installation, photo frames of all sizes
13429 Cedar Rd.
Cleveland Heights
Ohio
Phantom Fireworks' massive selection ranges from firecrackers to crackling fire blossoms. Supplement the sky with a signature pack of flaming Phantasm, which pack more color and explosive brilliance than a trio of Teletubbies at a heavy-metal show ($29.99). Likewise, Wolf Pack High Performance Shells—another awe-inspiring product and member of the Phantom exclusive family—are primed and ready for display effects including white whistled strobing, golden glitter showering, and crackling chrysanthemum chrysanthemuming ($24.99 for six shells). For a mind-blowing glance at location-specific items, check out the Phantom Fireworks product catalog.
9400 Market St.
North Lima
Ohio
Over the past 63 years, Thoma & Sutton Eye-Care has crisscrossed Ohio and Kentucky, planting 20 eyewear outposts across the region. At each optical stronghold, teams of talented opticians examine peepers, determine prescriptions for glasses and contacts, and fit faces with thousands of stylish specs flown in from fashion capitals around the world. Clients can peruse the up-to-date displays, which feature frames from designers such as Coach, Calvin Klein, and Kenneth Cole, before trying on a pair and slipping past a parole office.
5 Severance Cir., Suite 110
Cleveland Heights
Ohio
The hybrid vegan café and gift shop deals in good vibes, whether they take the form of sandwiches and soups made from scratch, eco-fashions, or candles that both soothe the senses and keep away ghosts that are wearing flammable bed sheets. After tasting the zing of a spicy plum vinaigrette or biting into organic sprouted-grains bread at the Compassionate Café, guests can browse a selection of eclectic wares. Vegan jewelry sparkles with gemstones alongside Dead Sea mineral soaps and colorful socks made from recycled cotton, which are ideal for keeping a giant caterpillar warm.
The Boardman location also delves into the world of knitting with a lounge where needle artists can pick up skeins of silk or bamboo yarn, sink into armchairs, and clack away until they have a spider web to sleep in that night.
1449 Boardman-Canfield Rd.
Boardman
Ohio
330-726-4766
---