Things to Do in Conway
---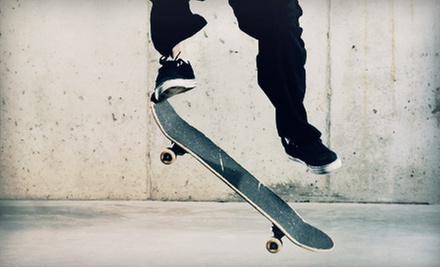 ---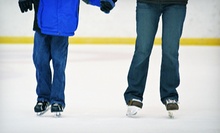 Skaters aged 6 or older learn gliding basics during 30-minute lessons followed by 30-minute open-skate sessions
---
Recommended Things to Do by Groupon Customers
---
Wildwood Park's 104 bucolic acres are home to woodland trails, manicured gardens, and the 625-seat Lucy Lockett Cabe Festival Theater. In service of the center's continuing mission to encourage lifelong learning and fertile imaginations, the expansive grounds host myriad events that marry culture and art, from annual festivals to year-round children's education programs. Beyond artistic pursuits, visitors can simply savor the center's natural splendor by taking in the sights of the Richard C. Butler Arboretum, wending through the Carl Hunger Wildflower Glenn, or spotting ballerinas in the wild at the park's eight-acre swan lake. The nonprofit park maintains its gardens, education projects, and other artistic hallmarks purely through help from its community, including volunteers, individual donors, and arts organizations.
20919 Denny Rd.
Little Rock
Arkansas
When the Little Rock Zoo opened its gates in 1926, it contained fewer animals than many people's homes. At the time, its inhabitants were, in total, a circus-trained brown bear and an abandoned timber wolf. From its formative days, the Little Rock Zoo has expanded dramatically, now home to more than 700 animals from more than 200 unique species. Visitors can witness lions, tigers, and jaguars up close; interact with exotic birds; and carefully navigate spider monkeys' webs. In addition to conserving wildlife, the zoo also preserves a unique antique carousel, one of only four in the world to feature an undulating wooden track rather than conventional moving poles.
1 Jonesboro Dr.
Little Rock
Arkansas
Profiled in the Arkansas Times and on THV, Rock Town Distillery crafts small-batch artisan spirits using Arkansas materials. Local red winter wheat transform into vodka and gin, corn and wheat become the award-winning clear Arkansas Lightning, and charred white-oak barrels grown from Arkansasian barrel trees cradle young bourbon as it ages. Each Saturday, the distillery hosts warehouse tours, complete with the grain-to-bottle production story of each spirit and tastings of all liquors at the end.
1216 E 6th St.
Little Rock
Arkansas
501-907-5244
On a January night in 1959, some 600 people packed into the Hotel Marion ballroom for the Arkansas Sports Hall of Fame's inaugural induction banquet. The freshly minted organization was to honor the best-of-the-best from the Natural State–individuals who had achieved athletic greatness, and exhibited strong character and leadership along the way. Since that evening more than five decades ago, the Hall of Fame has continued to swell with new members, adding to a trophy case of inductees that already includes the likes of Brooks Robinson, Pat Summerall, and Jerry Jones.
#3 Verizon Arena Way
North Little Rock
Arkansas
---